"PLEASE Sell All The Players Now", Angry Chelsea Fans Attacks Coach and Boehly.
On Sunday afternoon, Lampard and his struggling Chelsea traveled to Etihad Stadium to take part in a Premier League match against Manchester City. Chelsea players started the match poorly as usual and the hosts with their good fom dominated possession well from minute 1.
In the 12 minutes of play, Man City Julian Alvarez received the ball from Cole Palmer on the edge of the Chelsea area and finished well across the goalkeeper. After Alvarez's 12th minute opener, City players seemed like born-agains as they cut through Chelsea like they were playing an unopposed training game. Minutes later, Palmer and Foden also gone close with chances to extend the lead. A largely dominant first half came to an end with Man City 1-0 up and firmly enjoying their title-winning match.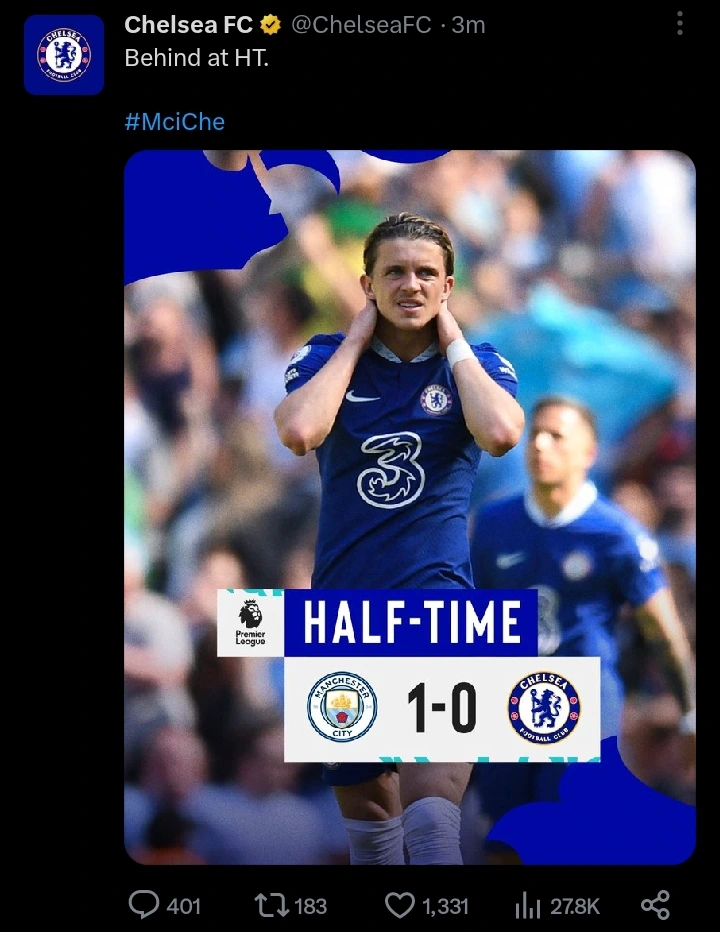 After Chelsea FC shared updates on Twitter, Chelsea fans were unhappy with with some saying Chelsea players don't even know the basics of football anymore, we're shocked. They can't give a clean pass or control. Sell all the players, change the name of the club please. Fans believe Chelsea should get new players who are experienced. Below are the screenshots of the Chelsea fans reactions.