Arsenal have been guilty of some of the worst transfer missteps in recent history, as they strived to ease the pain that Arsene Wenger's inevitable exit would cause.
The Frenchman had enjoyed 22 successful years in north London, cementing his status as one of the game's greatest-ever tacticians alongside Sir Alex Ferguson.
He would win three Premier League titles among numerous other domestic honours, with his stature made immortal earlier in the year with the unveiling of his statue outside the Emirates. An action befitting such a legendary character.
So, when he stepped down, the man chosen to succeed him was always bound to struggle, in a similar way to how David Moyes did following the retirement of his compatriot at Old Trafford. The Scotsman would last just ten months in Manchester before his sacking, with his tenure a doomed one.
However, despite being given more time, Unai Emery still failed to earn success, making way for Mikel Arteta's current regime which finally has them seemingly headed back towards good times.
That being said, the current Aston Villa boss was handed a rough start to life, inheriting all of the duds that Wenger brought in as his truly special tenure wound down. As such, he not only had to build up his own philosophy but also break down the one that came before him by pushing out these failures.
In the end, many of the players painfully outlived the 51-year-old tactician.
Who is Arsenal's worst-ever signing?

Whilst the title of the Gunners' worst-ever signing could be handed to any number of players, the last decade has been particularly startling given the inevitable transitional period that Wenger's departure invoked.
Nicolas Pepe, Lucas Perez, Henrikh Mkhitaryan and Francis Jeffers are just a few names that spring to mind over their recent history, but arguably with regard to the biggest disappointment, few compare to Shkodran Mustafi.
Joining as a World Cup winner with Germany, the 31-year-old had been shining for Valencia and deservedly earned his move to England's top flight. The expectation was that he would take to life in a new country with ease, instantly translating his ball-playing and physical profile to become an instant fan favourite in north London.
Whilst he would enjoy some early-tenure success, this proved to be a false dawn, with Mustafi's true form showing its ugly truth towards the end of his time in north London.
His debut campaign boasted a 7.14 average rating and was upheld through his 83% pass accuracy, 2.4 interceptions, 2.1 tackles and five clearances per game. Crucially, he would not make a single error leading to a goal that year, via Sofascore. By the time his contract had been terminated, a reputation had already been built for making mistakes.
Comparing such figures to the final few seasons endured, and this could not be more unlike how he started. Arsenal legend Ian Wright even launched into a scathing criticism of the 20-cap flop back in 2020, noting: "He's had multiple chances at Arsenal and he continues to let them down.
"I'm not digging him out or anything. He is not good enough. They are playing him because they've got no choice and that's unfortunately why Arsenal can't get rid of him."
Even when they did finally remove him from the playing squad, journalist Charles Watts still summed up his torrid tenure with some choice words:
"So ends the Mustafi era at Arsenal. Horrendous signing. Had some good games, but up there with one of the most costly errors of judgement the club has ever made."
Whilst Pepe might have been the most expensive flop produced thus far, Mustafi is understandably a contender for their worst-ever acquisition due to the unfulfilled expectation the dud left.
How much did Shokdran Mustafi cost Arsenal?

That's not to suggest that the centre-back did not set the club back significantly too, with his £35m fee a huge sum for the time.
For context, in that same summer, Manchester City signed John Stones for just £15m more at £50m, and Liverpool brought in Sadio Mane for £36m.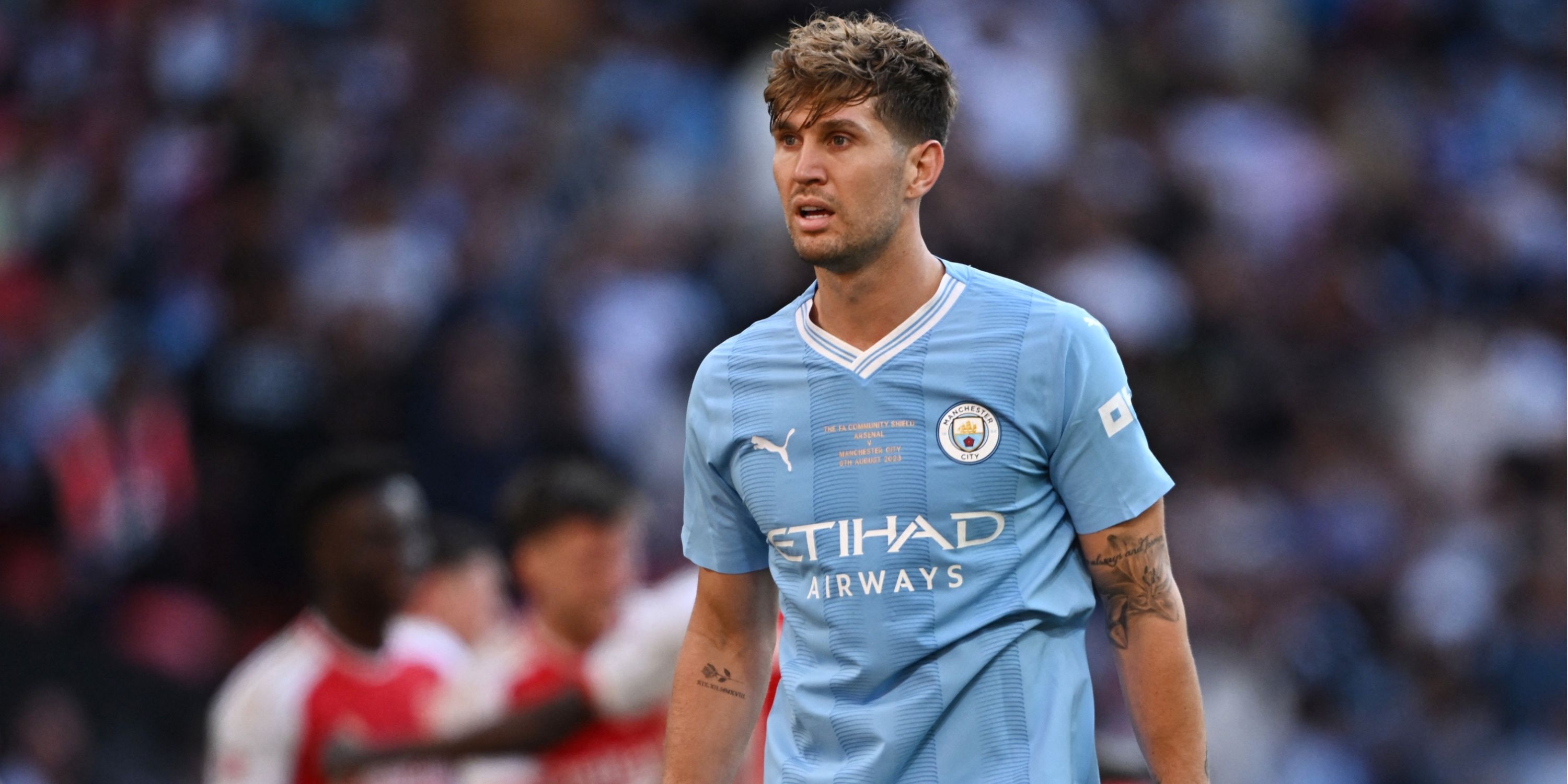 What makes this even more amusing is that The Express rated Pep Guardiola's business at a mere 6/10, suggesting the "jury's still out". Meanwhile, Mustafi's deal garnered an 8/10, with James Dickenson writing: "Another great piece of business."
What was Shokdran Mustafi's salary at Arsenal?

Such a lucrative fee was always bound to draw an equally sizable salary, and by tying him down on a five-year deal, they were locked in.
The north London outfit were forced to pay him £92k-per-week, and across the time he spent with the club, he amassed £21.5m from wages alone.
| Shkodran Mustafi's years at Arsenal | Value at the time (via Transfermarkt) | Percentage change from previous year |
| --- | --- | --- |
| 2020 | €12m (£10.3m) | 20% decrease |
| 2019 | €15m (£12.9m) | 39% decrease |
| 2018 | €25m (£21.4m) | 17% decrease |
| 2017 | €30m (£25.7m) | N/A |
| 2016 | €30m (£25.7m) | N/A |
Not only did Wenger pay out a huge initial fee, but the now 73-year-old's unwavering faith in the 6-foot stopper also made him a consistent drain even after his departure.
How much has Shokdran Mustafi earned in his career?

Mustafi did not endure a completely torrid career though, despite what many will remember when viewing his his time at Arsenal in isolation.
Successful spells with Sampdoria and Valencia set up the foundation for a thoroughly impressive career that was unfortunately halted in England, with those national team performances a frustrating example that poor displays for the Gunners were in isolation.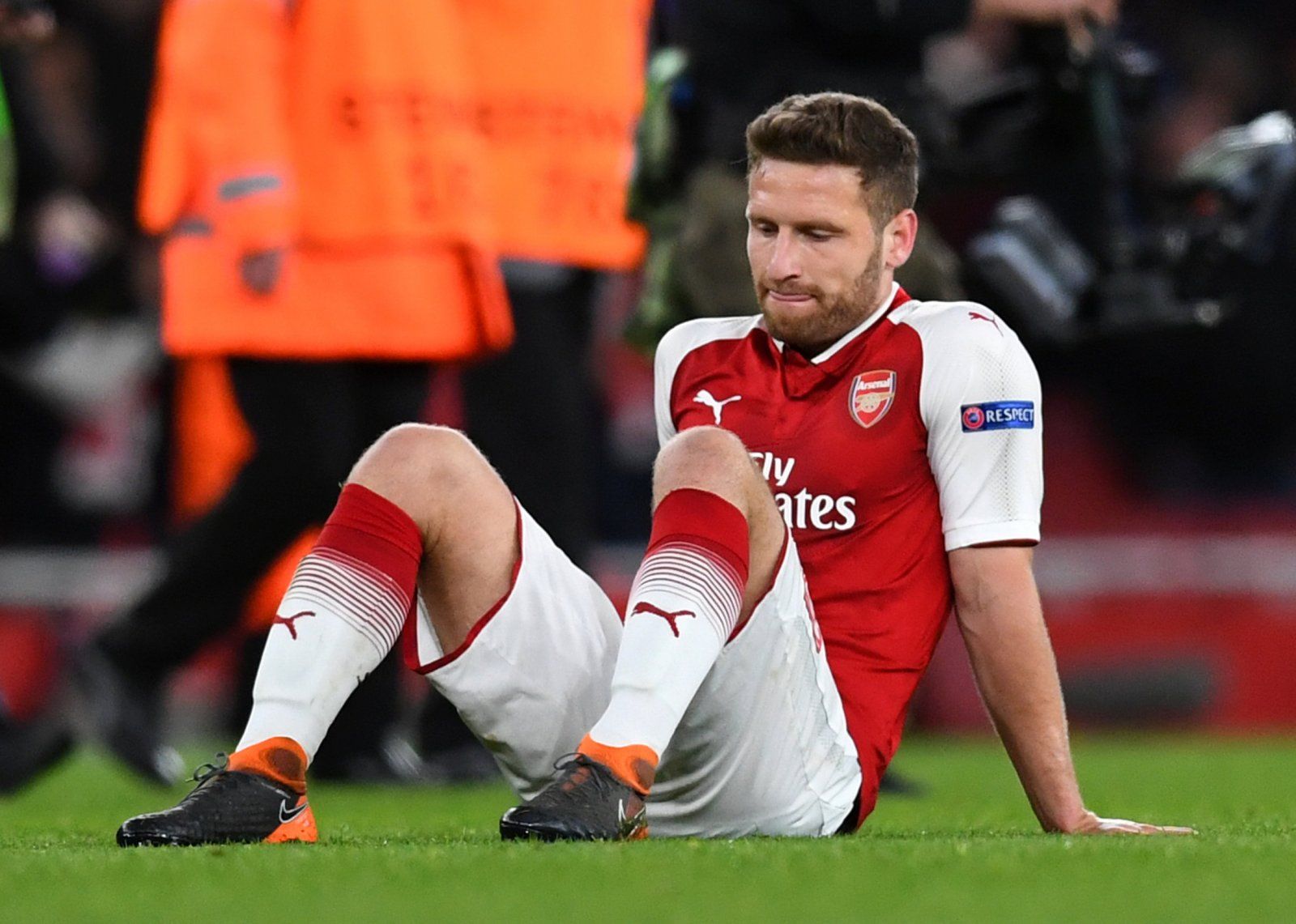 As such, he has merited some of the $38.99m (£31.2m) career earnings amassed, although the bulk of that came from Wenger's generosity.
Did Shkodran Mustafi deserve to earn £92k-per-week?

It is certainly fair to say that Mustafi was not good value for his £92k-per-week paycheck, given how he would struggle as his time at the club went on,
Despite that, the current-Aris Thessaloniki FC ace would go on to make 151 appearances for the club, enjoying some positive spells at the very least. Although, for the total fee he cost the club, you would hope so.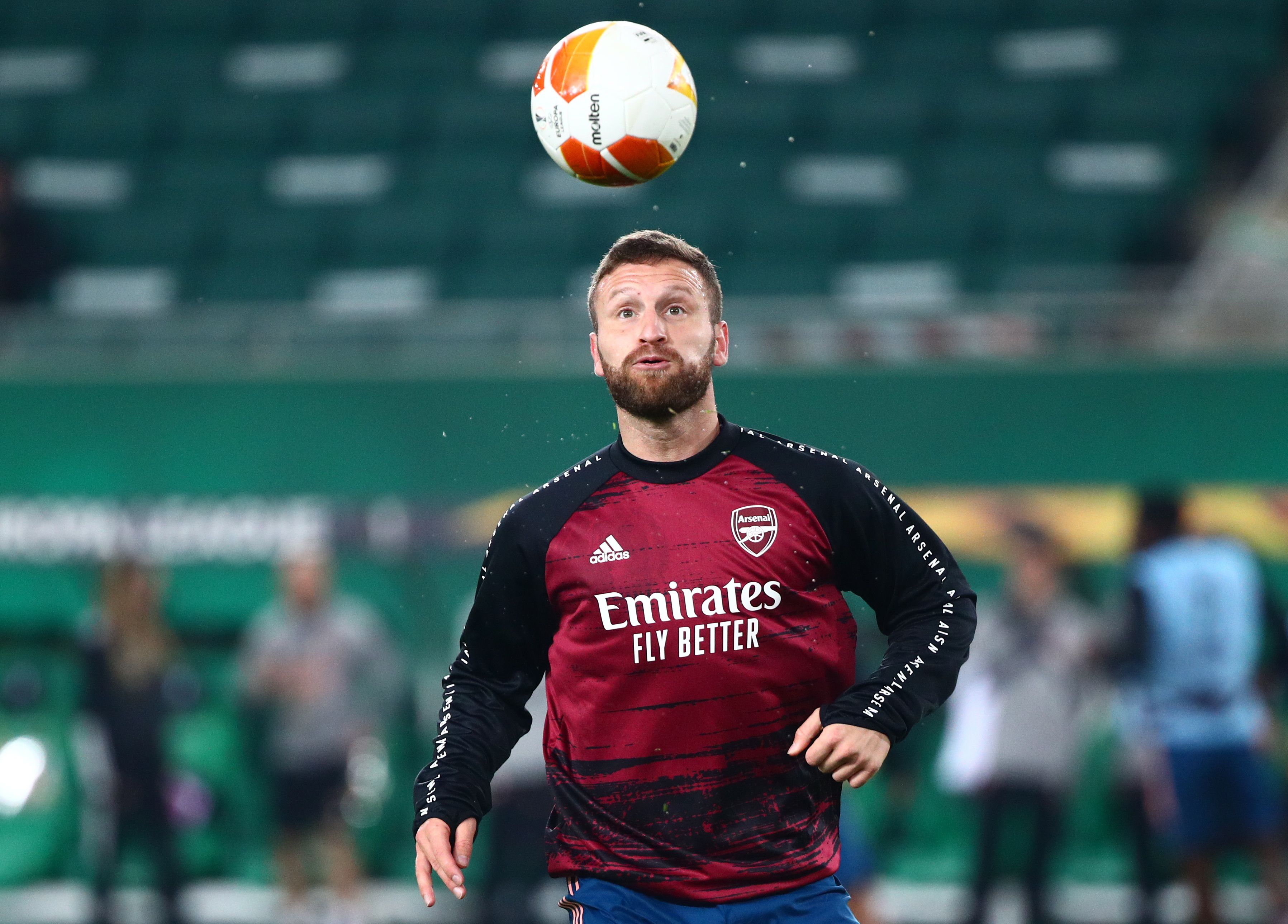 Adding those aforementioned wages to the transfer fee, the former Everton ace took a total of £56.5m from Arsenal across his years there, costing around £374k per game.
How much did other Arsenal players earn?

To emphasise how clueless a period this was, despite his torrid tenure, Mustafi actually earned more than many of his starring peers at the club.
Club captain Laurent Koscielny and Santi Cazorla were both on a level salary with the flop, whilst stars such as Jack Wilshere, Hector Bellerin and Granit Xhaka all earned less, via Capology.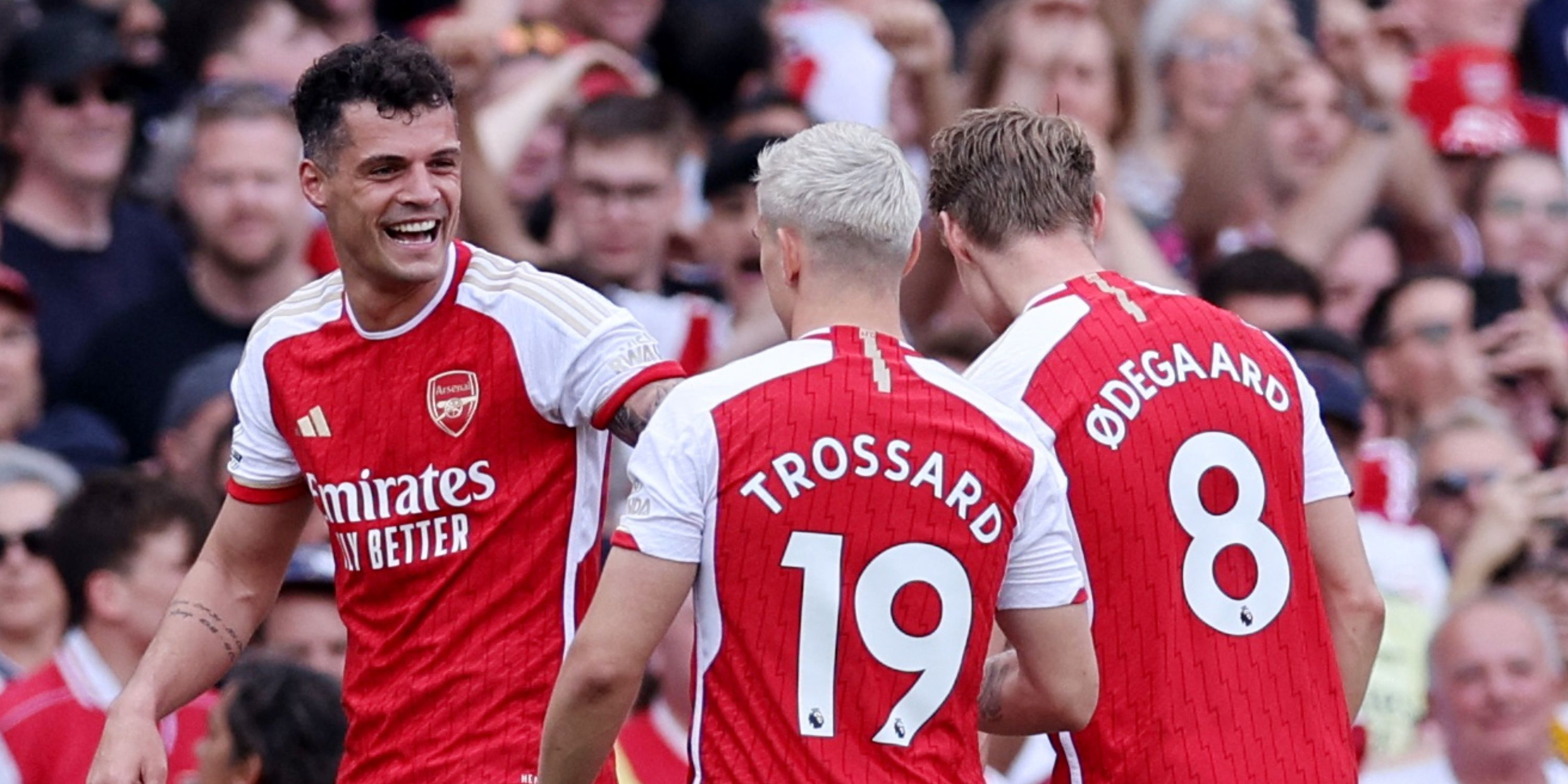 It seems that Wenger made a truly catastrophic error in investing so much in Arsenal's former number 20, which somehow has managed to age terribly even despite the huge influx of additional money in recent years.