Highlights
Darron Gibson made his debut for Manchester United in 2005, but injuries and competition for playing time limited his career at the club.
After leaving United, Gibson joined Everton in 2012, but his time at the club was marred by injuries and off-field incidents.
Gibson's career took a further downturn when he joined Sunderland and was eventually relegated with the team, and he later played for Wigan Athletic and Salford City before signing with Wythenshawe Amateurs.
Manchester United have been blessed with having one of the most famous academy programs in world football.
Through the history of the Red Devils, the club has prided itself on its ability to bring young players through and integrate them into the first team, so much so that last season they celebrated 85 years of having an academy graduate in the match day squad for every game. That is over 4,000 consecutive games.
The Busby Babes that changed the way football was played in the 1950s and 60s included the likes of Duncan Edwards, George Best, and Sir Bobby Charlton.
The latter two were Ballon D'or winners and if not for Edwards' untimely death, he may have been too.
Comparisons have been made not just to the best football stars, but to the biggest sports icons, with former coach Jimmy Murphy once recounting:
"When I used to hear Muhammad Ali proclaim to the world that he was the greatest, I would always smile. The greatest of them all was a footballer named Duncan Edwards."
Then there was the 'class of '92.' Beckham, Butt, Giggs, the Nevilles, and Scholes.
All part of the same generation of youth players, who rose into the first team, defying the odds after Alan Hansen famously claimed: "you can't win anything with kids."
Their defining moment came in 1999 when they achieved the first-ever treble in British football.
Many young United players have tried to replicate their success and failed. But for one person, the story is particularly disappointing.
For Darron Gibson, his career looked like it had promise. He could've been a Red Devil for life.
Instead, he had a career full of "regret"…
When did Gibson make his Man United debut?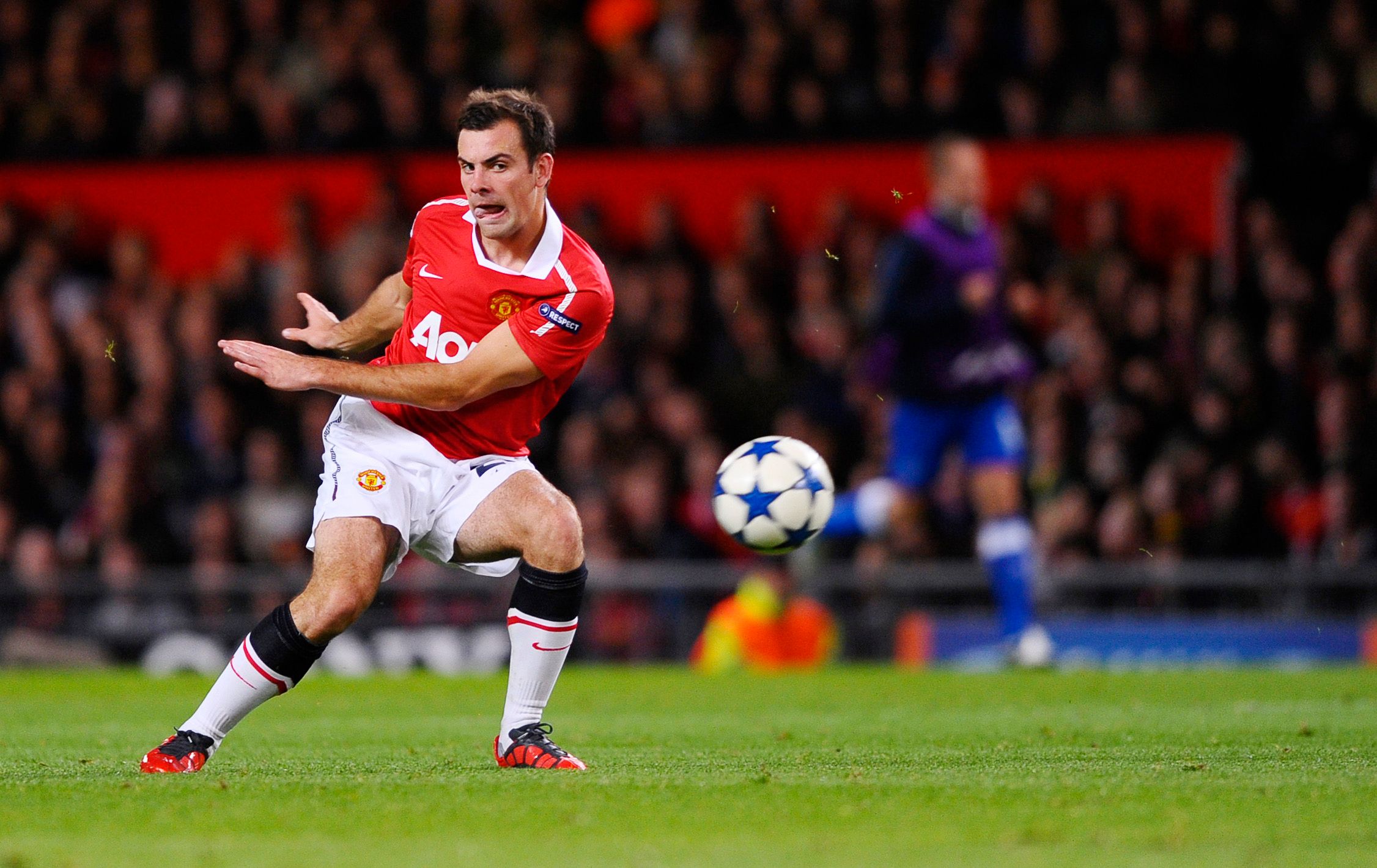 Gibson made his debut for United in 2005, coming off the bench in a League Cup fixture against Barnet. He was part of a team that included the likes of Ji-Sung Park and Gerard Pique.
That would be the only action the Irishman would see that season, but the following year saw him sent on loan to Belgium to play for now Champions League side Royal Antwerp.
This was a valuable affair for Gibson who returned from his loan spell with a first-team experience under his belt and looking to make a solid impression on the senior team.
Over the years, the midfielder started to have moments that really made him stand out in red. His first Premier League goal was a screamer of a goal from outside the box against Hull City in 2009.
By 2010, the academy graduate was really starting to make a career for himself. Perhaps his finest individual moment came in the Champions League against Bayern Munich, where he once again scored from outside the box as United won 3-2 on the night but were knocked out on away goals.
Gibson's performances started to receive recognition from the highest of places. Boss Sir Alex Ferguson would compare him to the legendary Scholes, saying of Gibson's contributions to the team.
"It is the kind of contribution we used to get from Paul Scholes," Ferguson said. "He used to get me 12 to 14 goals from midfield all the time, and we haven't had a player like that in a while."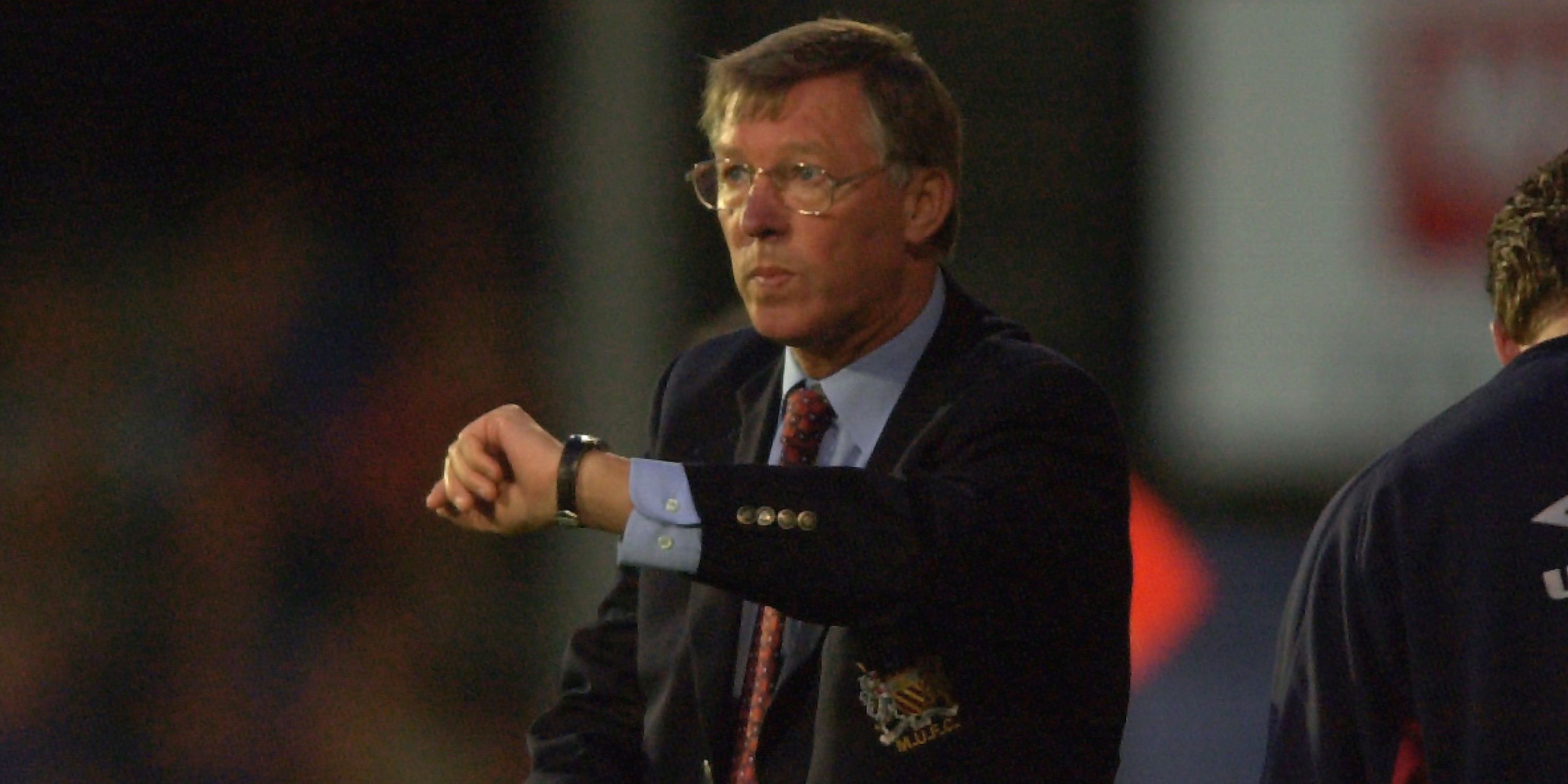 The comparisons with Scholes were easy to understand as they shared similar traits.
Like his predecessor, Gibson had an eye for long-range passes and a cannon of a shot.
He even said himself on Manchester United's official podcast that "Every time I get a chance I'm shooting. But it worked. A few of them flew in for me."
Unfortunately, Ferguson spoke too soon. Injuries combined with Manchester United already having the likes of Scholes, Carrick, Park, and Fletcher in midfield meant that game time became limited for the 6-foot playmaker.
He left Manchester in 2012 having made 60 appearances for United, netting 10 goals, and lifting a Premier League title during his time there.
Who did Gibson join after United?

The then 24-year-old joined Everton in 2012 for around £500k. Ironically, he cited the man he had once been compared to as the reason for his departure from United, telling The Guardian: "When Scholesy came back [from retirement], the manager told me I was free to go."
A new opportunity beckoned for the Republic of Ireland international. He made an immediate impression, scoring a winner against the eventual title winners, Man City, less than a month after joining the club.
That would turn out to be the highest point of Gibson's career at Everton. He only managed another 5 goals, bringing his total to six in 69 appearances between 2012-2017.
Once again, injuries massively derailed Everton's no.4, causing him to miss a total of 678 days due to injury during his five-year spell at the club.
Off-field incidents didn't help the player either, with Gibson being arrested in 2015 for a drink-driving offence.
This marked the lowest point of his career, and he would play his last ever game in the Premier League during the 2016/2017 season.
Gibson made his debut for the Republic of Ireland in 2007.
At just 19 years old, he came off the bench in a 4-0 drubbing of a Denmark side that contained the likes of Daniel Agger and Nicklas Bendtner.
In total, the midfielder would go on to feature 26 times for his country, scoring once.
Although many would be proud of that achievement, the former United man spoke of his biggest regret regarding his international career.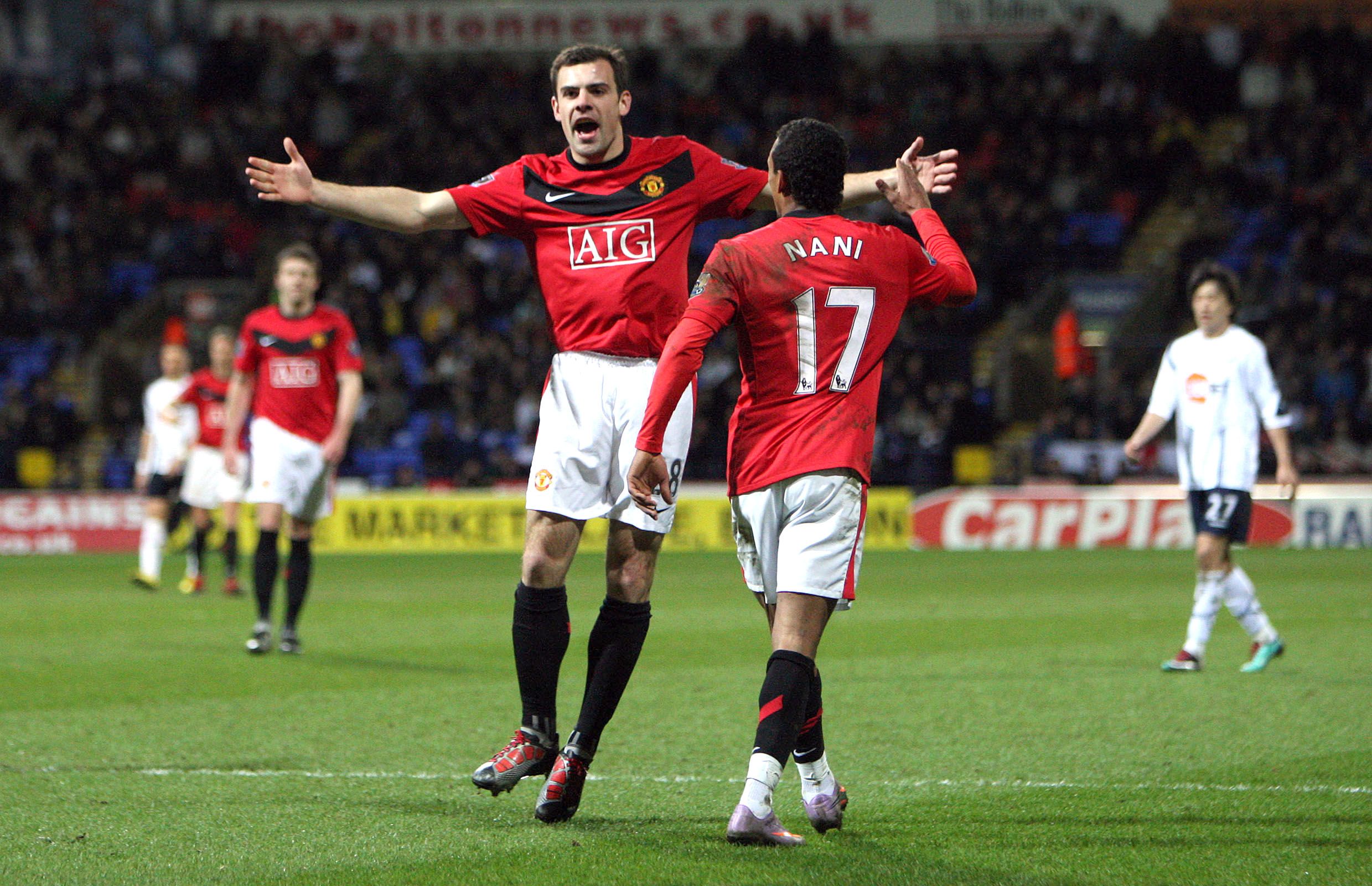 Gibson claimed he was "embarrassed and so angry that I didn't actually get on the pitch for even a second at the Euros" in 2012.
His lack of playing time in the competition left him to rule himself out of selection under manager Giovanni Trappatoni.
The Irishman confessed that he "regret not playing," however, he stood by his right to be frustrated, as he wasn't even used as a substitute in the tournament.
He made his final appearance for Ireland in 2016.
What happened to Darron Gibson?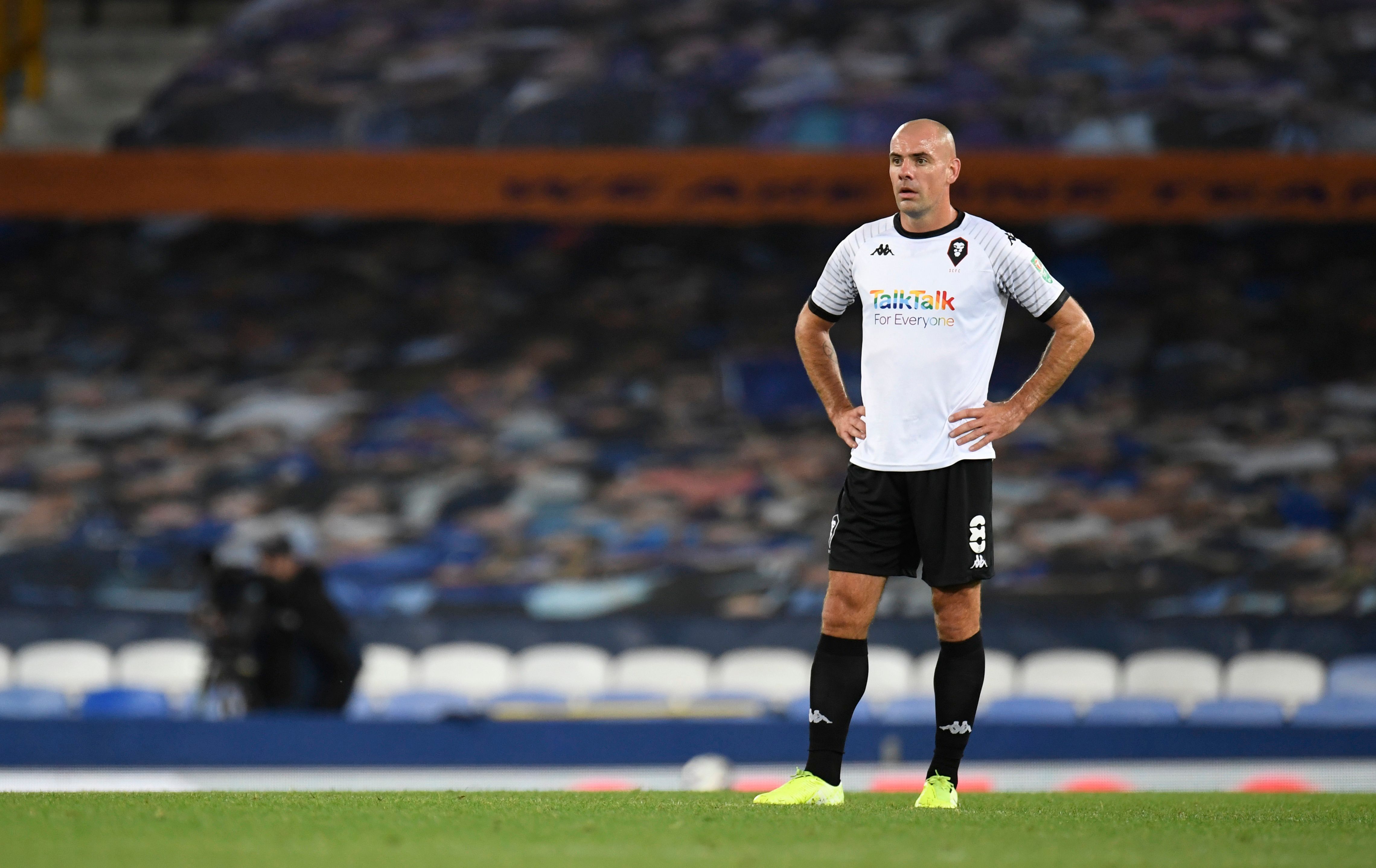 After leaving Everton, Gibson joined Sunderland as the Black Cats looked to reinforce the squad to ensure Premier League survival.
Their efforts however were unsuccessful, with the side getting relegated at the end of the season. This would mark the final time the 29-year-old would play top-flight football.
With the aim being to jump straight back up, Gibson was seen as someone with valuable experience who would be important for Sunderland's promotion hopes.
Instead, he managed just 15 games in the Championship that season, with his most notable incident again occurring off the pitch.
The former Premier League winner was filmed by fans whilst clearly drunk at a pub. During his interaction with them, he would criticise his teammates and the clip would later go viral.
It ended up receiving worldwide attention after it was used by Netflix in the 'Sunderland 'Til I Die" documentary series.
Gibson would float about for the remainder of his career, featuring for Wigan Athletic and finishing his professional career in League Two, for the team part-owned by the man he was tipped to emulate Paul Scholes, Salford City.
Darron Gibson's post-Everton career, via Transfermarkt

Club

Appearances

Goals & Assists

Sunderland

30

0 & 0

Wigan Athletic

18

0 & 0

Salford City

11

0 & 2
Gibson appeared to have retired, but he has most recently signed for Wythenshawe Amateurs who play in the North West Counties Football League Premier Division.
From the Champions League to Sunday league, it has been a true fall from grace for the man who Sir Alex Ferguson backed to score him double-digit goals every season.