Tottenham Hotspur have produced plenty of top talents from their infamous academy, with their most outstanding graduate having recently flown the nest, seeking silverware that the Lilywhites just could not offer.
Harry Kane played 430 games for the north London outfit, having worked his way up from an unknown youngster to score 278 times and shatter numerous records.
He departed as both England and the club's all-time top scorer, with it largely expected that he would have surpassed Alan Shearer's Premier League tally too had he stayed.
But few could fault his decision to leave, and the £100m gained marked a remarkable fee for someone of his age. The 30-year-old will forever be a Spurs legend, having written himself into their history books, and it will take some beating to come even close to the legacy he has left.
| # | Spurs' top academy graduates, via FourFourTwo | Games played for Spurs |
| --- | --- | --- |
| 1 | Harry Kane | |
| 2 | Ledley King | |
| 3 | Sol Campbell | |
| 4 | Stephen Carr | |
| 5 | Harry Winks | |
However, that's not to discount the wealth of talent they currently boast, with Ange Postecoglou likely enthralled about both the present and the future of his new club, given their fine start to life under his leadership.
He will hope to borrow from the successes of the last few regimes whilst eliminating the blunders, with Mauricio Pochettino's youth production certainly a trait worth maintaining.
However, there was another outstanding factor of the Argentine's reign that the 58-year-old coach would certainly not mind emulating, the partnership of Jan Vertonghen and Toby Alderweireld.
How good were Alderweireld and Vertonghen?

The centre-back pairing that Pochettino assembled helped forge the outstanding foundation for the success he would earn, although he failed to claim that elusive trophy.
Having inherited Vertonghen, who moved to north London in 2012, the former Southampton manager already had one-half of that famed duo before he even started building.
However, just one year into his reign, the combination was completed. Alderweireld unified an all-Belgian backline that would stay together until 2020, helping lead the Lilywhites to a Champions League final and even throw their name into a few Premier League title races.
Standing at 6 foot 2 and 6 foot 1 respectively, they balanced each other out with technical prowess, a touch of pace at times, and impeccable positioning to thwart opposition attacks. However, should forwards back off these two, it would often prove catastrophic, as their quality allowed them to thread passes from deep.
Such a trait is imperative in the modern game, and with both boasting it, they were unsurprisingly dominant for years.
Former Spurs academy graduate Alton Thelwell would emphasise this point, noting: "Both of them have been exceptional. They complement each other very well and literally they're all-round quality defenders. They read the game well, they get on the ball and they play the Tottenham way.
"Vertonghen likes to pass the ball with elegance – he's like the Rolls-Royce of defending. He gets on it with his left foot, he's got excellent ability and the same goes for Toby as well. I'd say he's probably a bit more tenacious than Vertonghen but overall they've got all the attributes that you want."
The pinnacle of their partnership arguably came around 2016, with Alderweireld's throughout the 2015/16 season. The 34-year-old maintained an impeccable 7.28 average rating, buoyed by his six goal contributions, 1.7 interceptions, 1.2 tackles and mammoth 7.5 clearances per game, via Sofascore.
To compare this with Vertonghen's 2016/17 campaign, it is clear to see the similarities that made them so great.
He too would post a 7.31 average rating of his own, with his 85% pass accuracy feeding into his 1.3 interceptions, 1.3 tackles and seven clearances per game, via Sofascore.
Vertonghen would remain complimentary of his teammate and compatriot even in the final few years of their partnership, with the 150-cap titan claiming: "Whenever we play we understand each other. When I left for Tottenham, Toby left for Atletico [Madrid] and Southampton but we found each other quite quick after that, so no stress.
"We've been playing together for a long time and we know how to play together, but I don't want to speak about this because it might sound disrespectful to whoever is playing next to me or next to Toby in other situations."
Clearly one of the finest centre-back partnerships the club and potentially the division has ever seen, should Postecoglou manage to create a couple of heirs from the academy, the potential is there for him to surpass Pochettino's tenure with ease.
Within the academy, two defenders stand out as potential candidates to step up and become stars to uphold their backline for the next decade.
One such name, in Alfie Dorrington, has been at the club since he was 13. The other, in Ashley Phillips, was snagged from Blackburn Rovers just this summer for a mere £3m.
Who are Ashley Phillips & Alfie Dorrington?

With physicality hardly a problem for the teenage monsters, their presence within such an illustrious setting will do their development no harm as they seek to reach the technical level to one day emerge into the Premier League.
Saying that, the former Rovers ace already recorded 15 senior appearances for the Lancashire outfit, and across his eight Championship appearances last term the 18-year-old maintained an 83% pass accuracy alongside his 2.3 clearances per game, via Sofascore.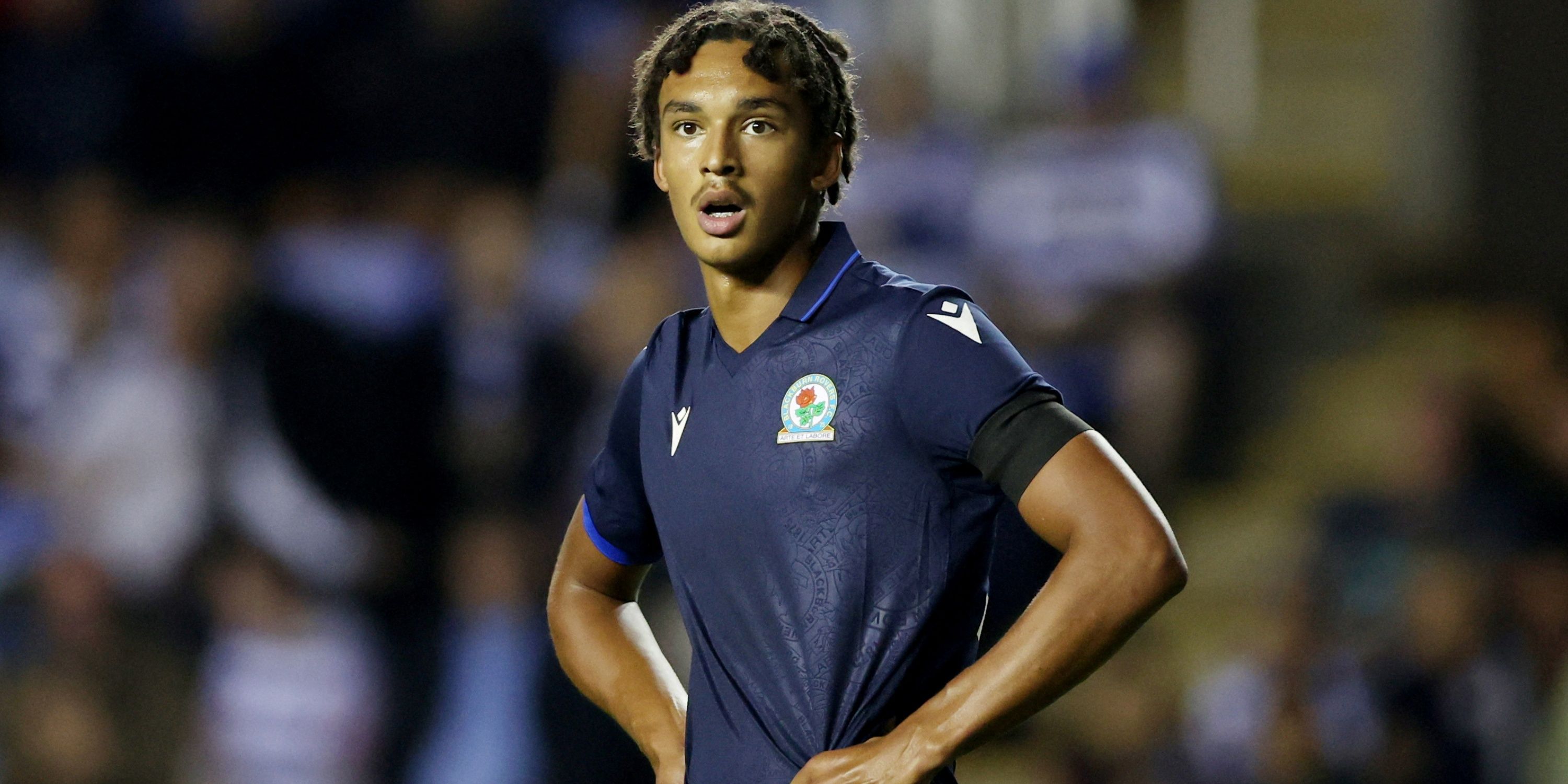 Despite his inexperience, he still garnered plenty of praise from former boss Tony Mowbray: "He's 6ft 4′, he's fast, mobile and can pass it really well. He can use both feet, he's composed. Ash is just a phenomenal young boy; if you were to create a defender in the mould of how you would want one, this kid has got every attribute."
Not to mention that he also branded him "aggressive", as if to highlight his mental toughness too.
Meanwhile, Dorrington has been a mainstay for the U21s for years now despite his youth, and in the Football League Trophy has offered enough to suggest Vertonghen and Alderweireld's legacy may be replicated sooner than we think in north London..
His 6.85 average rating during the 2022/23 run of the competition was largely upheld by the one tackle and 7.5 clearances per game he managed, via Sofascore.
| Spurs' PL seasons with Alderweireld & Vertonghen | Position Finished | Goals conceded | Clean Sheets |
| --- | --- | --- | --- |
| 2019/20 | 6th | 47 | 8 |
| 2018/19 | 4th | 39 | 13 |
| 2017/18 | 3rd | 36 | 16 |
| 2016/17 | 2nd | 26 | 17 |
| 2015/16 | 3rd | 35 | 13 |
Respected journalist Alasdair Gold even outlined the 18-year-old as one of the U21s most likely to push towards the senior squad, as he told football.london: "I think Alfie Dorrington stands a better chance now of making some headway with Davinson Sanchez and Japhet Tanganga heading off.
"The young centre-back is a real talent and he's been training with the first team at times and will continue to do so this season and that can only help his development."
Fans love to see academy graduates rise up to stake a first-team starting claim, so should both Dorrington and Phillips emerge at the same time, they will hope to copy the exceptional Belgian partnership that underpinned the last truly successful regime.