Reliable journalist Fabrizio Romano has shared some Tottenham Hotspur transfer news as Spurs cast their eyes on an "interesting" £39m star
Spurs striker targets

The departure of star forward and club-record goalscorer Harry Kane has scarcely been noticed so far. Instead of suffering without their former talisman, Spurs have reinvented themselves as a more fluid attacking team, with new captain Son Heung-min thriving in a more central role. Tottenham, after their latest 2-1 win on Friday night, have extended their unbeaten run to 10 games; winning eight of them in a real statement to the rest of the Premier League.
New manager Ange Postecoglou is seemingly transforming the club, and things haven't looked better than this for quite a long time. However, despite thriving without a traditional number nine of Kane's ilk, there have been suggestions that Spurs chairman Daniel Levy and incoming new transfer chief Johan Lange could still sign a new striker next year.
Tottenham are interested in Brentford's Ivan Toney, for instance, who looks set to become one of the hottest commodities in English football once he returns from his ban for alleged gambling breaches. Spurs are eyeing Feyenoord forward Santiago Gimenez as well, according to recent reports, with one agent even saying this week that Spurs are among the "closest" sides to getting him.
Gimenez really "interesting" Tottenham

Now, a very reliable transfer source in Romano has shared his own update on the matter. While he confirms that Gimenez is being watched by Spurs, things don't appear as advanced as previously suggested. Speaking on his YouTube channel, the journalis backs that he's a player really "interesting" Postecoglou's side. Romano also says that Gimenez could leave for just £39 million.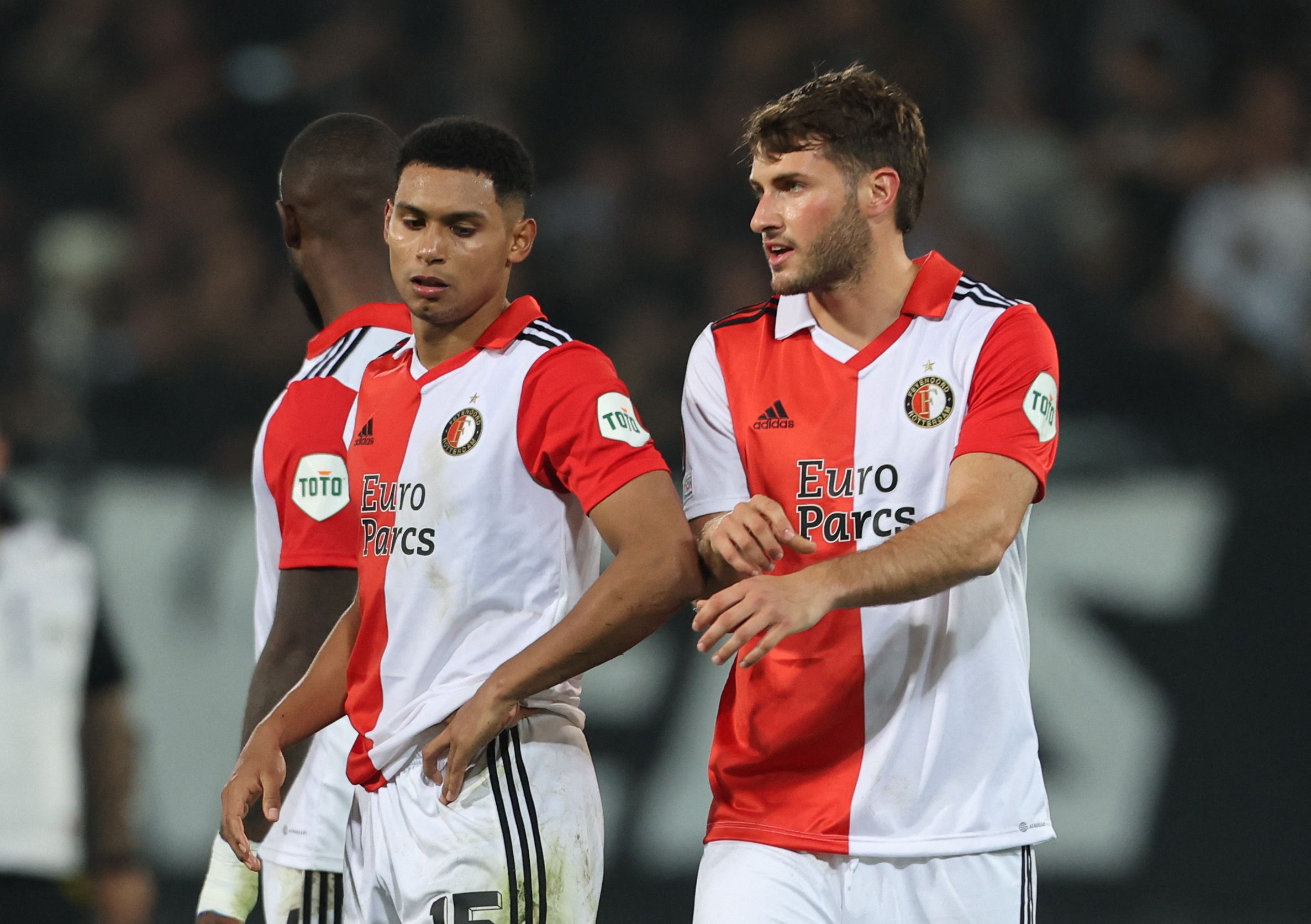 "We know very well that many top clubs around Europe are keeping an eye on the boy," said Romano.
"From what I'm hearing, something around €45million (£39million) could be the right fee to make it happen. Let's see if (it's) in the January window or in the summer window it depends on Feyenoord, more than on the player. The interest of many clubs is there. I think we saw Tottenham linked, because from what I'm told, Tottenham scouts have been following the player already last year.
"While they were following the manager (Slot) they saw that Santi Gimenez is absolutely a very good striker. So Santi Gimenez for sure is a player interesting for Tottenham, but also for many other clubs around Europe, and this is why decisions will be made in the next months. But at the moment, no statement from people close to the player and the only person (handling his transfer business) is the father."
The 22-year-old has stood out as one of Europe's most in-form strikers this season. Scoring 13 goals and notching a further three assists, his tender age and pedigree could make his reported £39 million valuation a price really worth paying. Gimenez's departure from the Netherlands is surely one to watch as we head into 2024.