Former West Ham United striker Frank McAvennie has outlined his big transfer wish as he urges one £40 million man to make a London Stadium move.
West Ham form this season

The Hammers started somewhat brightly, but in the past week, they've tailed off. A 4-1 thumping at the hands of Aston Villa last weekend was soon followed by a Europa League defeat to Greek side Olympiacos, who resultingly ended their impressive 17-game unbeaten streak in Europe.
Heading into their battle with Everton at Goodison Park on Sunday, West Ham must resurrect their form and quickly, as David Moyes has just one win to show for his last five Premier League games. Speaking after his side's 2-1 loss to Olympiacos on Thursday, the Scotsman defended his decision to make a series of changes to his starting line up ahead of Everton.
"Look, we changed a lot of players tonight, we've got the Premier League coming up and we've got a League Cup game next week and we'd won the first two games in the group, which gave us leeway to make changes tonight," said Moyes on Olympiacos.
"But maybe I have to recognise that while we didn't win the Conference League games easily, as they were all tough games, coming to Olympiakos after winning away in Freiburg – which was a good result – this wasn't a good result and wasn't a good performance. In our heads we certainly had a bigger picture in our heads and that was going into Sunday."
McAvennie urges West Ham move for McTominay

You could make a case that West Ham are still deprived of real quality in certain areas. The January transfer window is slowly approaching, and reports suggest Moyes is keen to sign a new striker. West Ham are interested in Stuttgart's Serhou Guirassy as a target, while Man United's Harry Maguire could join Moyes to reinforce his backline.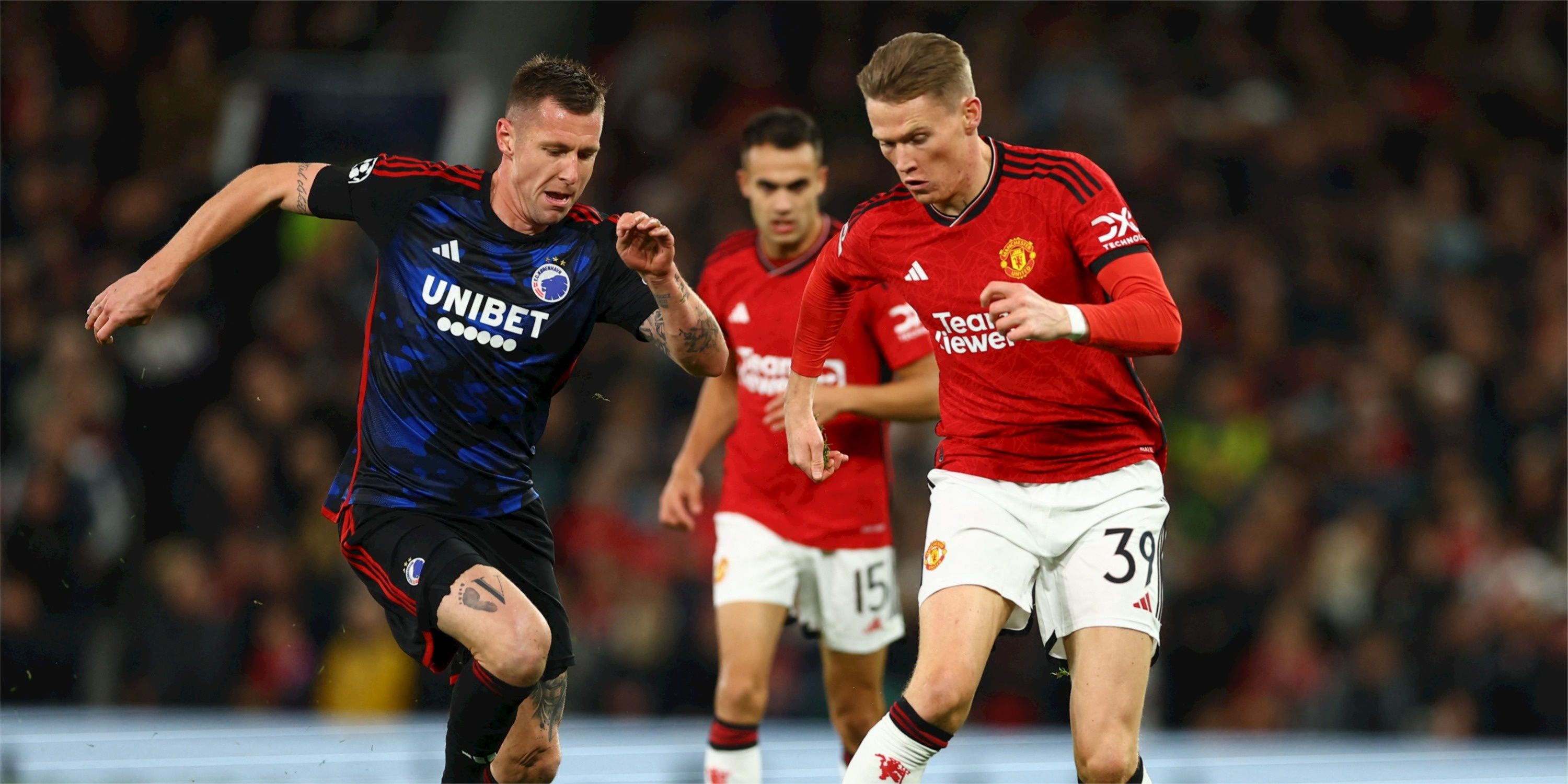 One player also targeted over the summer was Man United midfielder Scott McTominay. The Scotland international, despite his lack of chances, is currently the Red Devils' top Premier League goalscorer. Erik ten Hag has called upon McTominay sparingly over 2023/2024, with Newcastle tipped as suitors for the 26-year-old.
However, former Hammers striker McAvennie believes that West Ham would perfect for McTominay. Indeed, the pundit tells Football Insider that he'd be an excellent signing and wants to see McTominay in Claret and Blue.
"But I think Man United will bring players in with Casemiro, Mason Mount, Christian Eriksen," said McAvennie.
"Steve Clarke's turned this player into an attacking midfield player. He's been playing as a holding midfield player but he's not a holding midfield player.
"He was never any good at it. He's a good tackler but he's not a great stopper. He's moving forward and scoring goals. I'd be concerned if he went to Newcastle. I'd much rather he play at West Ham, he can do a brilliant job there, what a signing he would be".
McTominay could cost around £40 million if West Ham do indeed decide to reignite their interest.