Lionel Messi won his record-extending eighth men's Ballon d'Or tonight after the legendary Argentinian crowned his gilded career with World Cup glory in Qatar last year.
With both himself and Cristiano Ronaldo, his nearest rival for the title of being the 'Greatest of All Time', plying their trade outside of Europe in the 2023/24 campaign and beyond, this year's Parisian ceremony likely brings to an end a 16-year duopoly that saw only Karim Benzema and Luka Modric win the golden prize besides them.
The last 10 winners of the Ballon d'Or award
It is exciting, then, that a new era begins as of tomorrow. An heir to Messi's throne is out there, and it is Football Fancast's job to outline the top 10 footballers that could overthrow the king's supremacy in the coming years.
From 10 to 1, each entry ascends in likelihood of winning the Ballon d'Or, with their current ability, future potential, and their club's (or future club's) and nation's silverware prospects factored in each decision.
10
Alejandro Garnacho
Manchester United, 19 years old
For the number 10 entry, a lot of reasoning depends on ifs, buts, and maybes. It doesn't look like Manchester United will be lifting themselves out of troughs and into peaks anytime soon, but given the fact that 19-year-old Alejandro Garnacho is the most exciting young talent for current world champions Argentina, anything is possible.
It is important to remember that, in any year that falls on a World Cup, the Ballon d'Or is likely to be given to the winning nation. Argentina are almost certainly going to be in the running throughout Garnacho's career, and since he's featuring regularly for the Red Devils already, the sky is the limit.
His close control and speed at which he operates on the left wing is promising, but there is undoubtedly a lot to improve on if he is to challenge the players further in this list. Notably, Garnacho must add numbers to his game, while, of course, he must hunt silverware, too.
9
Evan Ferguson
Brighton & Hove Albion, 19 years old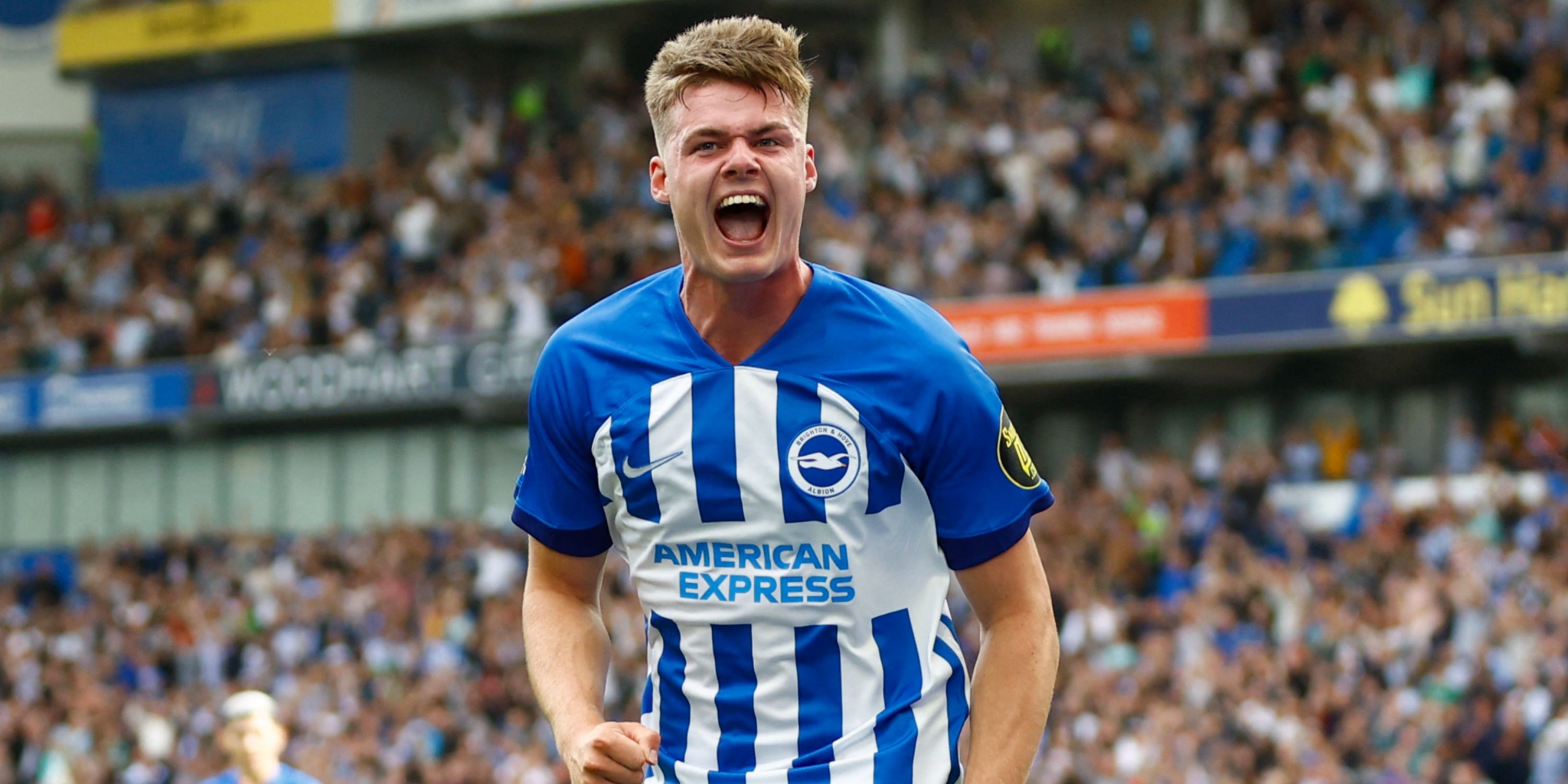 Unless you support Crystal Palace, it's hard not to love Evan Ferguson. While so many Irishmen have discarded their Irish passports for a chance to play at Wembley for the Three Lions, the Brighton & Hove Albion man has remained loyal to his birthplace despite his fathomless potential to muck in with England's current golden generation in quest of international glory.
Having just turned 19 but already scoring 11 goals in 30 Premier League outings, Ferguson's all-around play has drawn comparisons with Harry Kane's attributes – encouraging onlookers to make early predictions that the Seagulls' youngest-ever goalscorer could be a candidate not only for the Ballon d'Or, but also Alan Shearer's Premier League record.
It is early days yet, and injuries have halted Ferguson's progress. However, should he remain fit and replicate Harry Kane (but with trophies!), the Bettystown baller might just become Ireland's finest. If there is any performance so far that suggests he's in with a shot, a first career hat-trick against Newcastle United this term placed him in good company alongside Michael Owen – the 2001 Ballon d'Or winner – as one of only four players to have scored three goals in a Premier League game at the age of 18.
8
Florian Wirtz
Bayer Leverkusen, 20 years old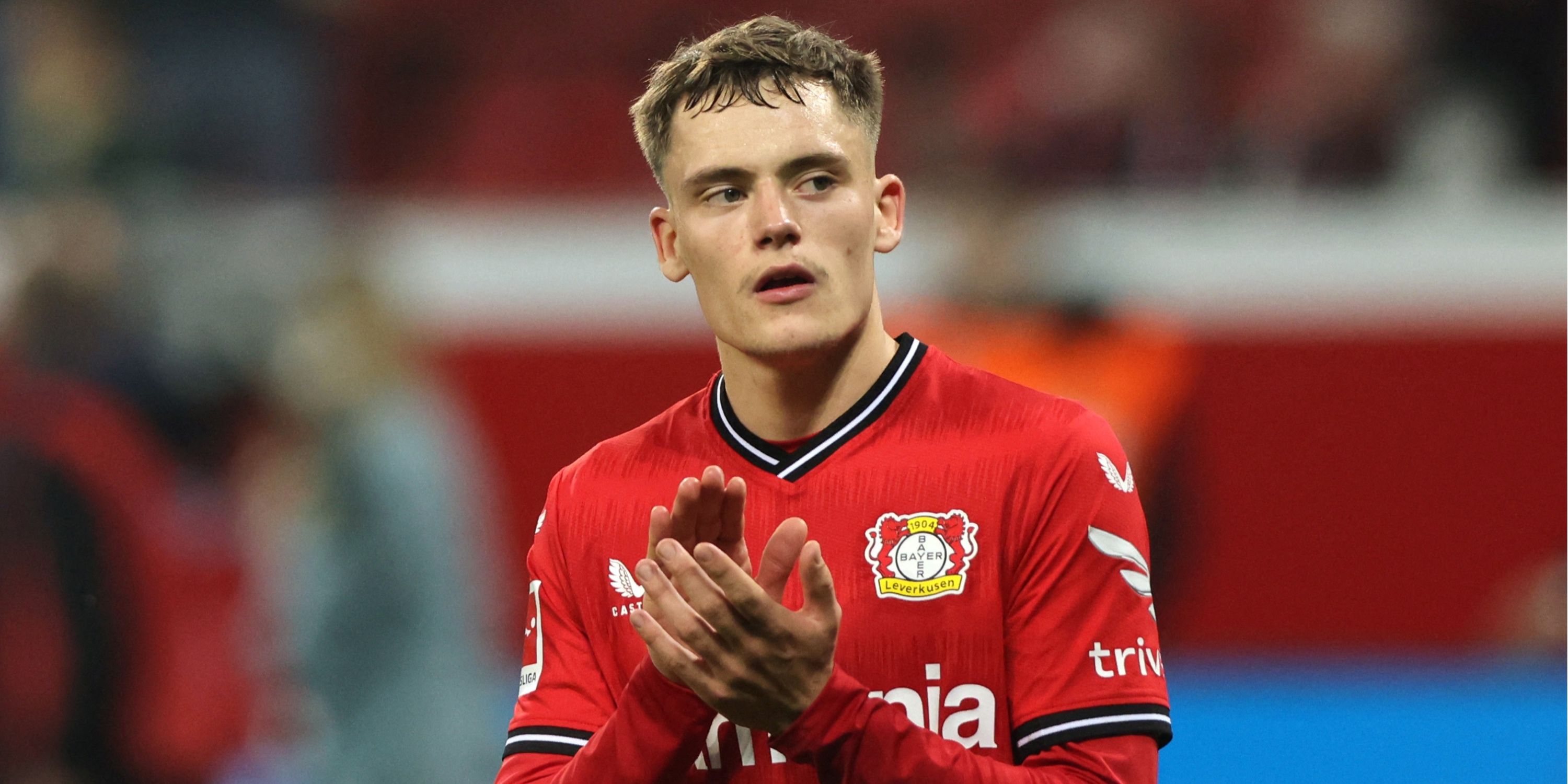 Another superstar kid who must think long and hard about his next move if the career principles are that of team and personal accolades.
However, this shouldn't be too tricky for a player who knows where the back of the net is and has an almost telepathic ability when picking out his Bayer Leverkusen teammates.
From attacking midfield, Florian Wirtz has already snatched Kai Havertz's record as being the club's youngest-ever starter when he featured against Werder Bremen, while his goal just a few weeks later against Bayern Munich made him the youngest scorer in Bundesliga history at 17 years and 34 days.
Germany, although boasting a rich footballing history, are dying for a revolutionary talent like Wirtz. He is definitely a must-watch at the 2024 European Championship.
7
Pedri
Barcelona, 20 years old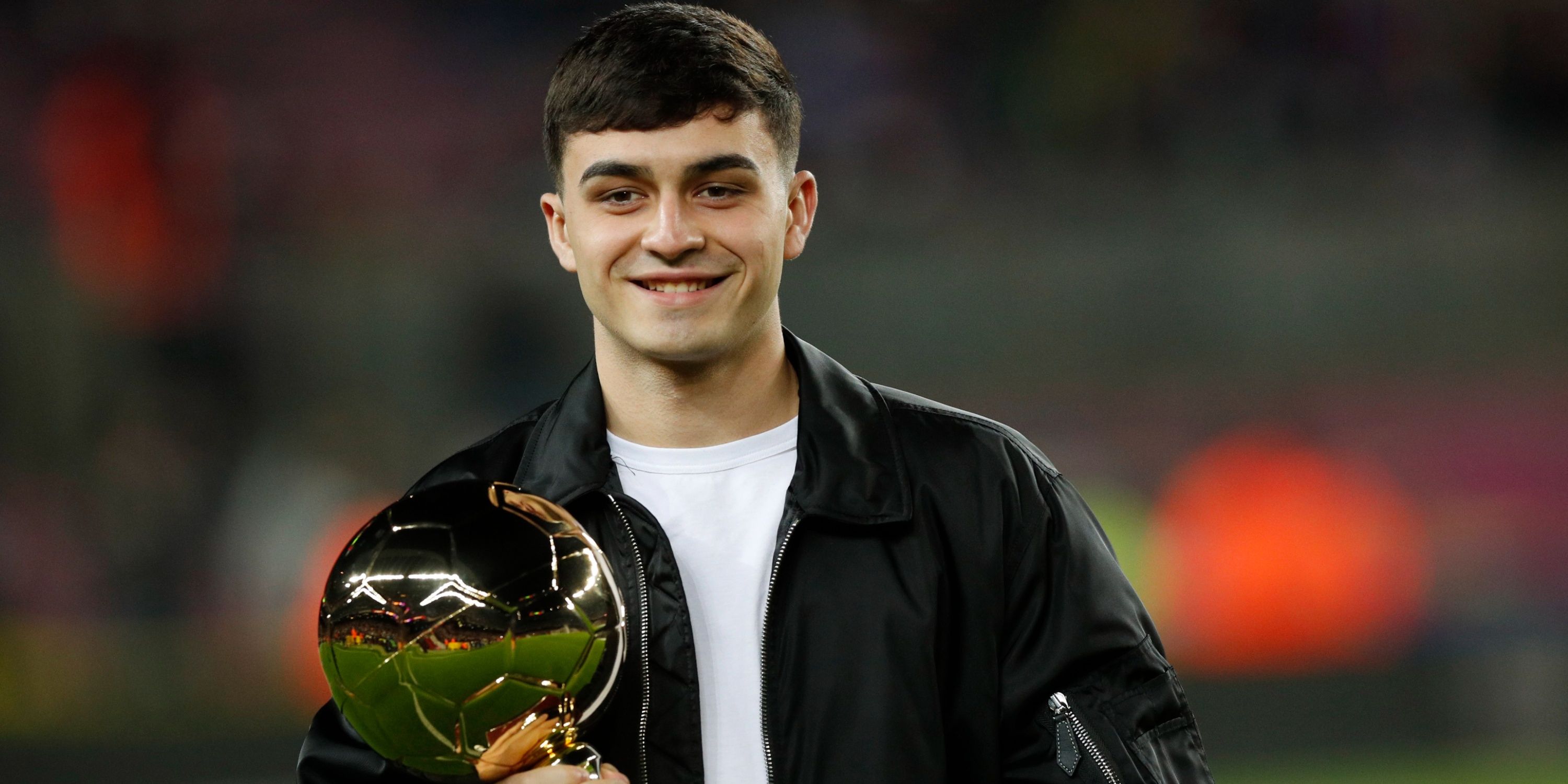 2021's Golden Boy, Pedri is set to be among the best midfielders in world football for the next 15 years. The only difficulty with adding him to this list was whether midfield partner – and last year's Golden Boy – Gavi, should have featured, too.
For the sake of variation, we decided to choose one out of two. Both are, of course, tipped to do brilliant things with Spain, and a Barcelona team that looks like it is beginning to tick again. However, Pedri, valued at £100m by Transfermarkt, looks the more well-rounded option, with his superior goal contributions being worthy of a mention in the debate between the two for individual awards.
Where are the 20 Golden Boy winners now?
Luckily, Pedri doesn't need to move anywhere anytime soon if he is to value individual success in his career, either. Both Spain and Barcelona are in a good position to help the young Spaniard achieve his dreams.
6
Jamal Musiala
Bayern Munich, 20 years old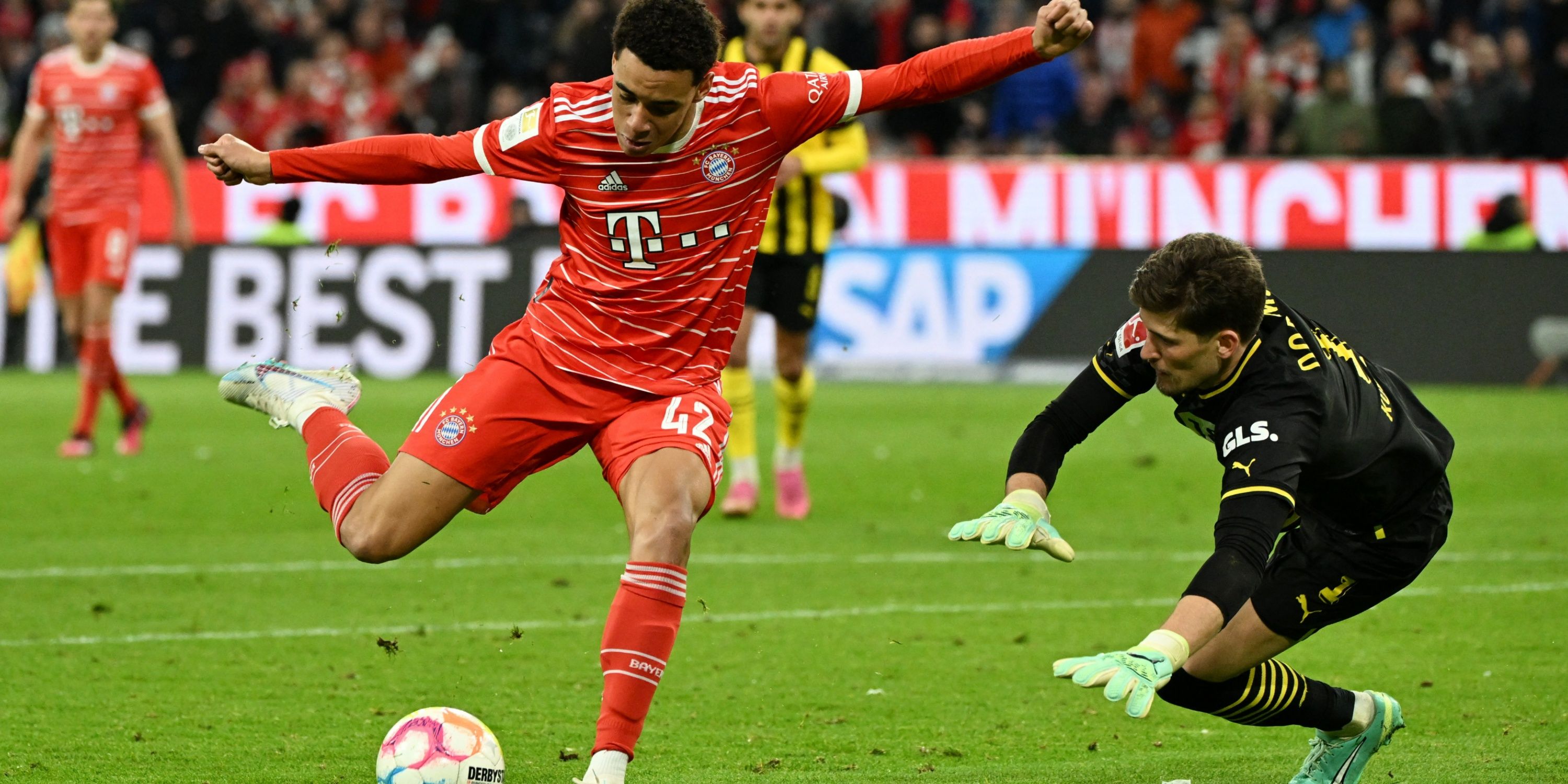 The 'what if' moment of Jamal Musiala's missed opportunity of playing alongside Jude Bellingham in England's midfield is pretty scary to think about. But with Germany as his nation and Bayern Munich as his club, his case for mounting a charge for the Ballon d'Or is arguably just as convincing as his England U21 teammate's.
A technical dribbler of the highest order, Musiala has torn the Bundesliga apart in the last four seasons, despite only being 20 years old. Frighteningly, it doesn't look like the midfielder's ascendancy will be curbed any time soon as the Bavarians continue to build a team around him that can launch an assault on the continent.
5
Lamine Yamal
Barcelona, 16 years old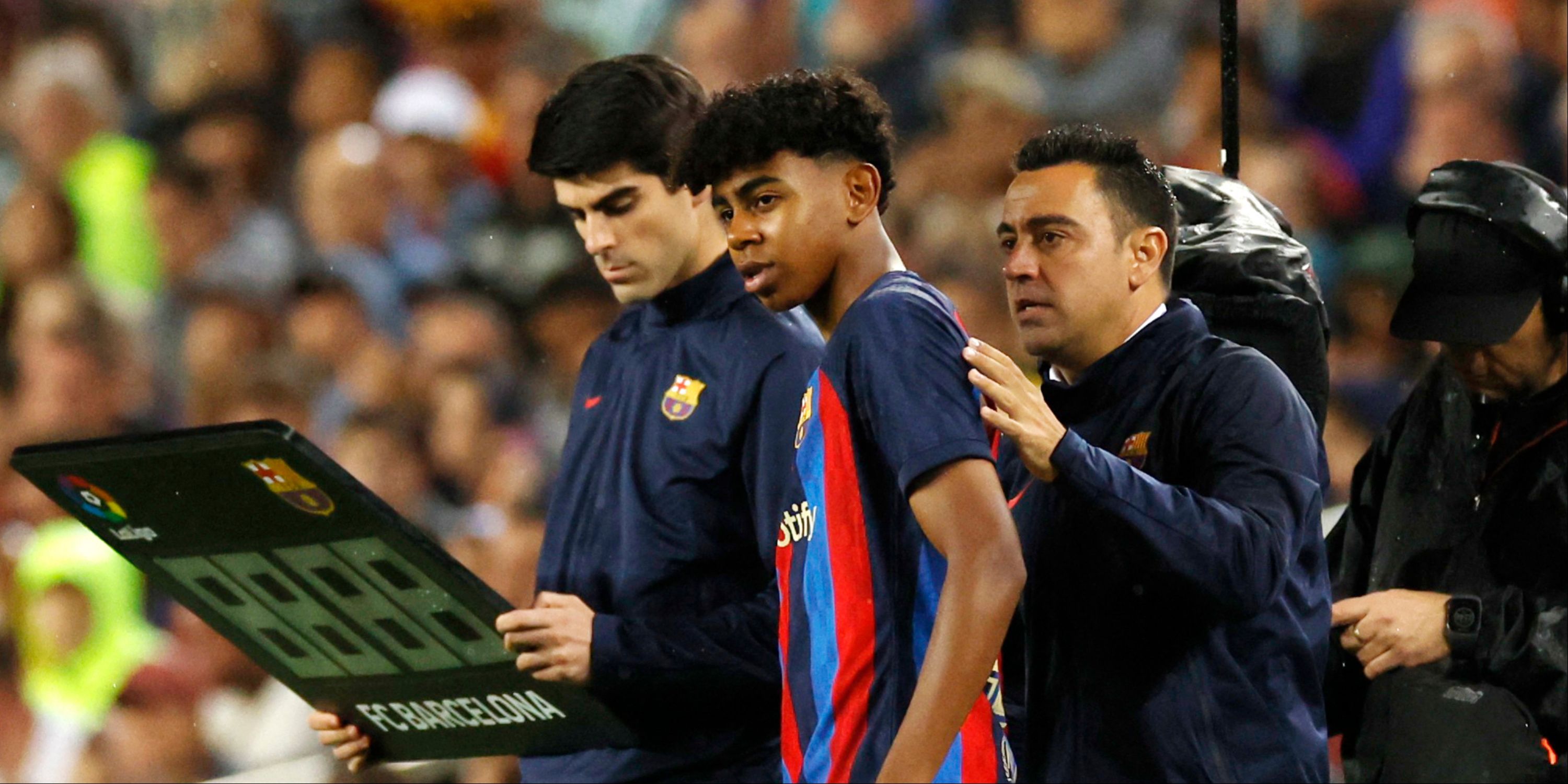 Being the youngest on the list at the remarkable and prodigious age of 16, Lamine Yamal of Barcelona is another fresh off La Masia's conveyor belt of predestined world-beaters.
The winger made his first-team debut last season, becoming the youngest to wear the distinguished orange, blue, and red of La Blaugrana at 15 years, 9 months, and 16 days old.
Since then, he has continued to impress manager Xavi with his speed and finishing, proving he is worth his weight in gold. He joins Gavi, Pedri, Ansu Fati and Alejandro Balde, among others, in what is quickly becoming a youthful revolution in the Catalonian capital.
Funnily enough, it might just be his own teammates Yamal must eclipse rather than anybody else in his Ballon d'Or peregrination. But if he fails to do so, he is also set to last longer than them all at such a young age.
4
Vinicius Junior
Real Madrid, 23 years old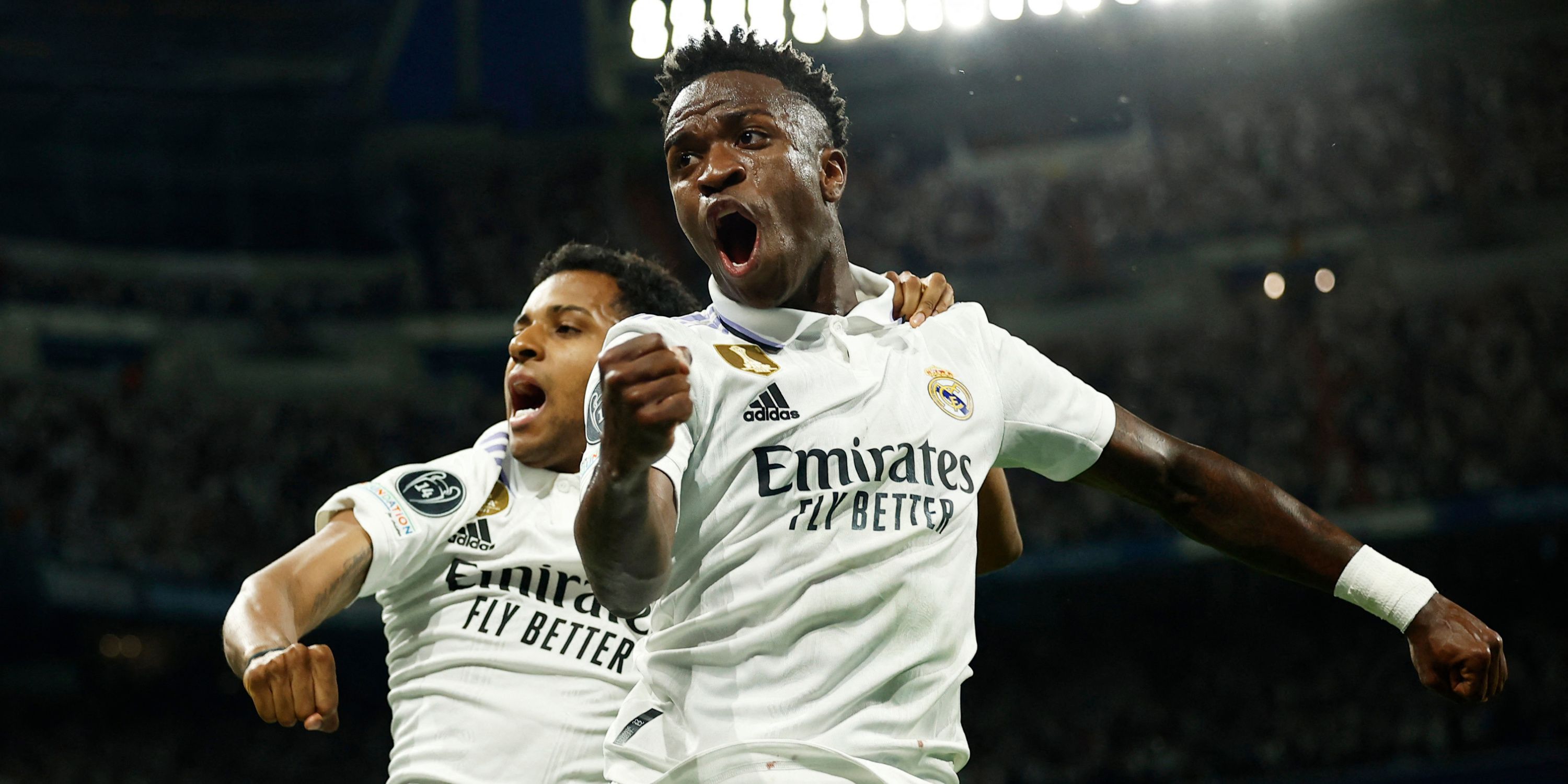 The main thing stopping Vinicius Junior from being higher in the ranking is his Real Madrid teammates. A certain English midfielder is stealing the limelight at the moment, and if Kylian Mbappe joins Los Blancos next summer, the Brazilian's ability to impact the game as much as them could be restricted even further.
In some ways, his situation could be likened to Karim Benzema's during a time when Cristiano Ronaldo was at the centre of the Galácticos. So it wouldn't be a surprise, then, to see the winger earn himself a Ballon d'Or. However, it is likely he will find it hard to catch the eye in such a devastating forward unit.
FFC's top 10 players who never won the Ballon d'Or
That being said, nothing should be taken away from Vini, who is already one of the world's best at 23. His speed is perhaps second to nobody in the sport, while his goalscoring accolades have helped Real Madrid maintain their status as European football's most esteemed empire.
Neutrals are set for one hell of a spectacle over the coming decade as Carlo Ancelotti's three-headed monster takes the continent by storm.
3
Jude Bellingham
Real Madrid, 20 years old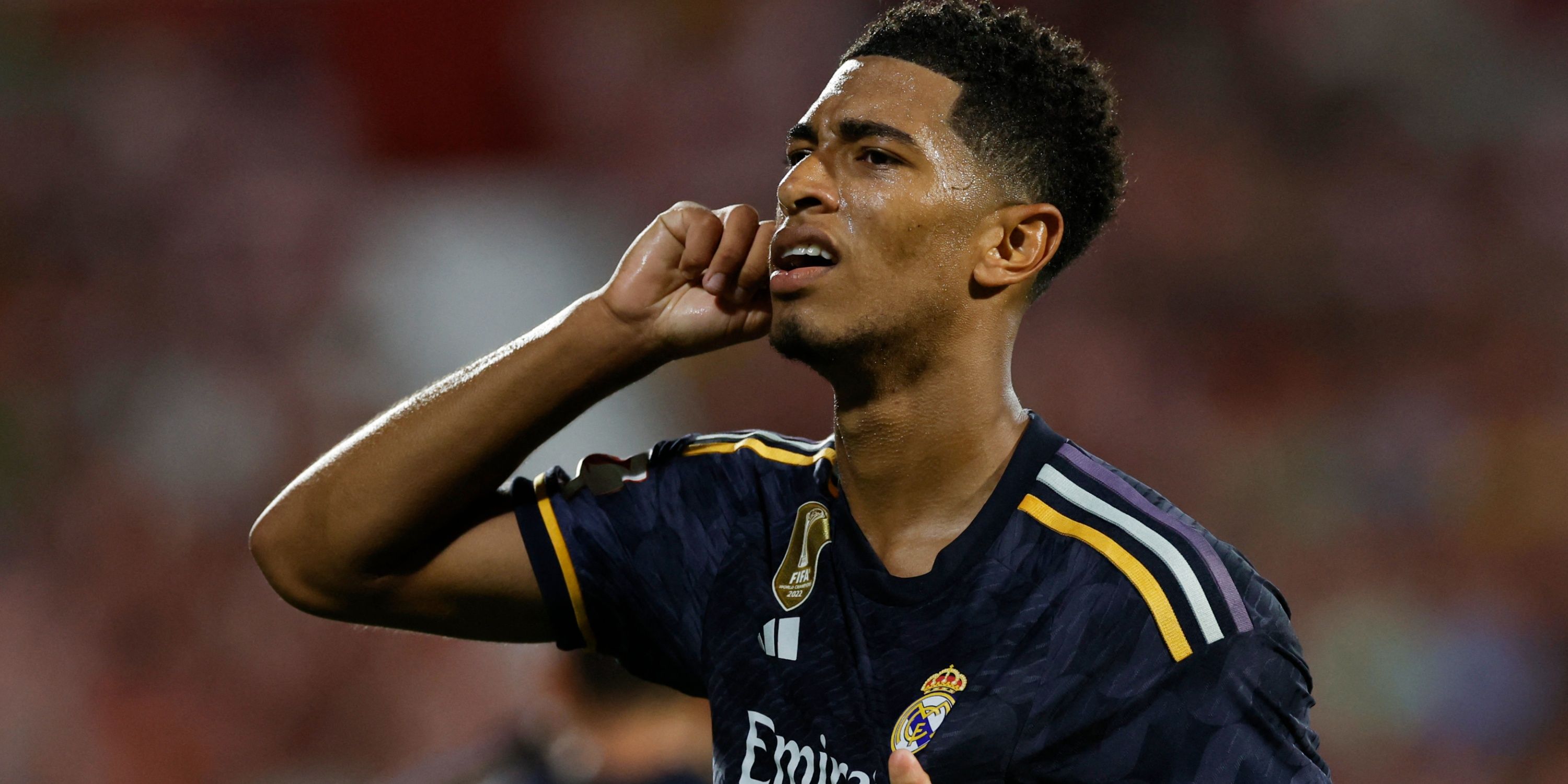 Talking about the ideals and possibilities of a three-headed monster – in the middle, at the moment, it is young Strourbridge-born midfielder Jude Bellingham who is the face of Real Madrid for the 2023/24 season.
For a fee of over €100m (£87.3m), Bellingham, with 16 goal contributions in his first 13 Los Blancos appearances, has seemingly already repaid the fee as he looks to be the first Englishman to win the Ballon d'Or since Michael Owen achieved such a feat in 2001.
At 20 years old, the world is his oyster, and to do what he's doing with such high statistical numbers from midfield, there's almost no doubt that the Madrid No 5 will conquer the sport and reach the heights his home country is desperate to see him summit.
Of course, the added emotionalism among those back home is that he could propel England's men to a first major trophy since 1966.
2
Kylian Mbappe
Paris Saint-Germain, 24 years old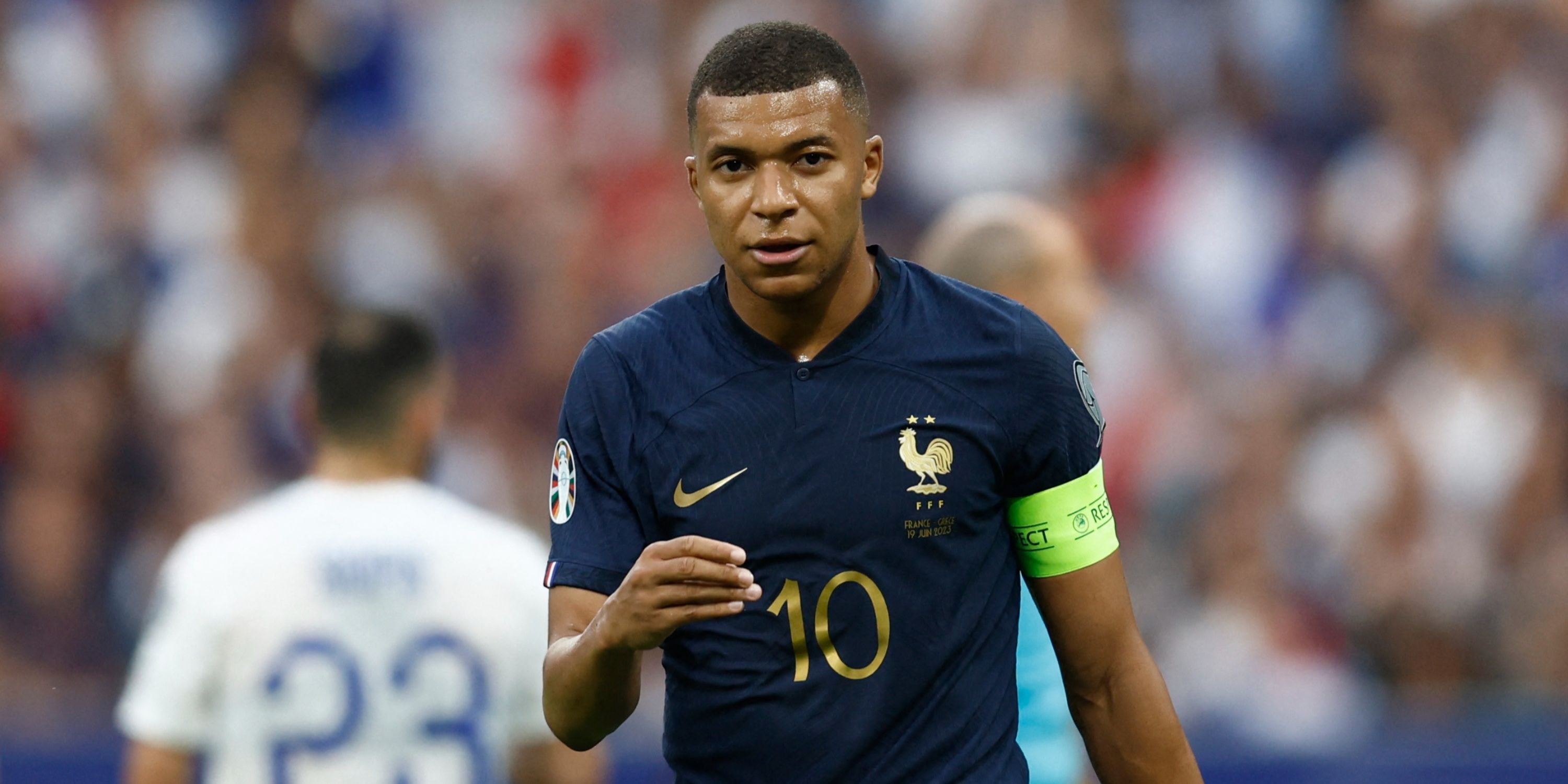 Had Kylian Mbappe lifted his second World Cup after scoring a hat-trick last year against Lionel Messi's Argentina, the Frenchman mightn't have needed a place in this list since he would have already achieved the individual glory he deserved. Nevertheless, his name is appropriately listed under the 'inevitable' dropdown bar.
So far, the only roadblock to his Ballon d'Or coronation is his club's lack of European knowhow. But when he moves to Real Madrid next summer from PSG as expected, Mbappe is surely set to take the place of Lionel Messi as the greatest footballer currently playing the sport.
9 potential transfer destinations for Kylian Mbappe this summer (ranked)
With 289 goals in 401 appearances for club and country, the Parisian forward's numbers are already on track to put him in the same bracket as his would-be predecessors.
Considering, that he also plays international football for France, there is every chance Mbappe picks up Ballons d'Or by the bucketload. Seriously, any prediction for this boy's career isn't out of the question.
1
Erling Haaland
Manchester City, 23 years old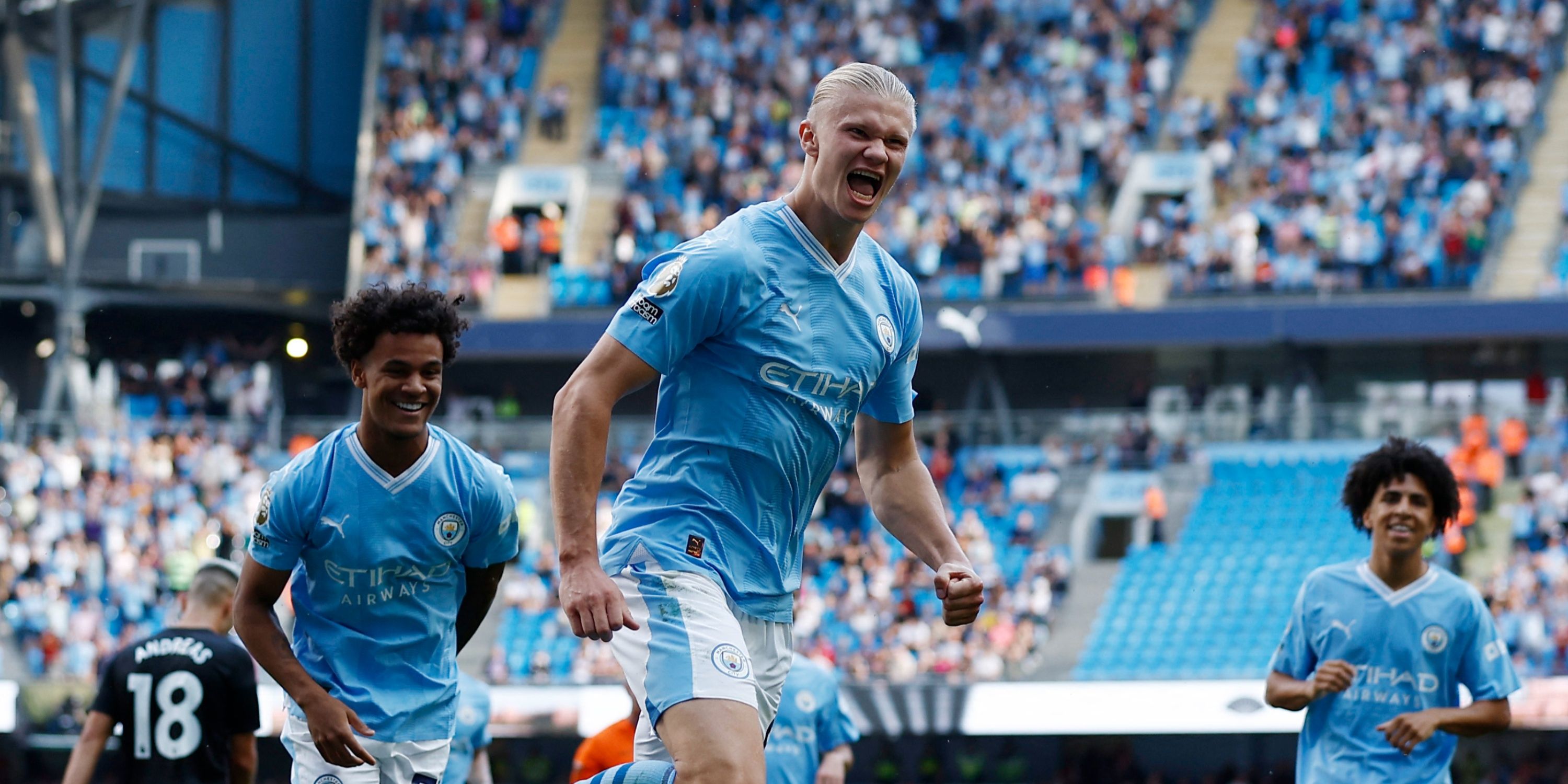 52 games. 52 goals. 9 assists. And a Champions League, Premier League, and FA Cup to conclude a historic treble in his maiden season at Manchester City.
In any other era, Erling Haaland would have won the Ballon d'Or. The Norwegian is a monster in front of goal and his record hasn't been seen for a long time – especially seeing as it was only a couple of years ago that arbiters were predicting the extinction of a traditional number 9.
No doubt, Pep Guardiola's talisman will use this disappointment to come back even stronger, even if rival fans refuse to believe 'The Robot' could be any more menacing after this Halloween period.