Arsenal supporters "might see" their club make an offer to sign one marquee star in January, according to reports.
Arsenal transfer targets – all you need to know

The gossip mill is well and truly in full flow as manager Mikel Arteta and Arsenal chiefs slowly approach the winter transfer window. Despite spending north of £200 million on new signings over the summer, it is believed that Arsenal have their eyes on strengthening a few key areas further forward.
Arsenal are reportedly keen on signing Ivan Toney from Brentford, for instance, as the Gunners arguably lack a world-class centre-forward option. While forward Eddie Nketiah scored a hat-trick against Sheffield United last weekend, an injury to teammate Gabriel Jesus arguably highlights Arsenal's need for more quality options like Toney.
Meanwhile, it is believed Wolves winger Pedro Neto is a target for Arsenal as Arteta seeks alternative options to Bukayo Saka out wide. Also, as per recent rumours, midfielder Thomas Partey is considering an Arsenal exit, so Aston Villa midfielder Douglas Luiz is on Arteta's transfer radar.
To keep chase with England's elite, Arsenal have been urged to sign a new striker in particular, with club legend Ray Parlour sharing his doubts over Nketiah and Jesus to JBI Training.
"I always think that you need a bit of back-up," Parlour said.
"Eddie Nketiah did really well when he came into the team last season, but the Arsenal sides I was part of always had four really good strikers. I know that a lot of teams play with one forward now, but in my teams we had Nwankwo Kanu, Sylvain Wiltord and obviously Thierry (Henry) and Dennis (Bergkamp). I do think we need that extra striker. If Gabriel Jesus gets injured again, is Eddie going to be able to come in and do well enough in the Champions League?
"I know that we could play with a false nine, but I would like that security of having an out-and-out striker."
Arsenal could bid for Toney

Sharing an update on one of Arsenal's targets, journalist Paul Brown has told GiveMeSport that Arsenal could bid for Toney in January. The reporter claims supporters "might see" an offer placed for the forward who scored a brilliant 20 league goals under Thomas Frank last term.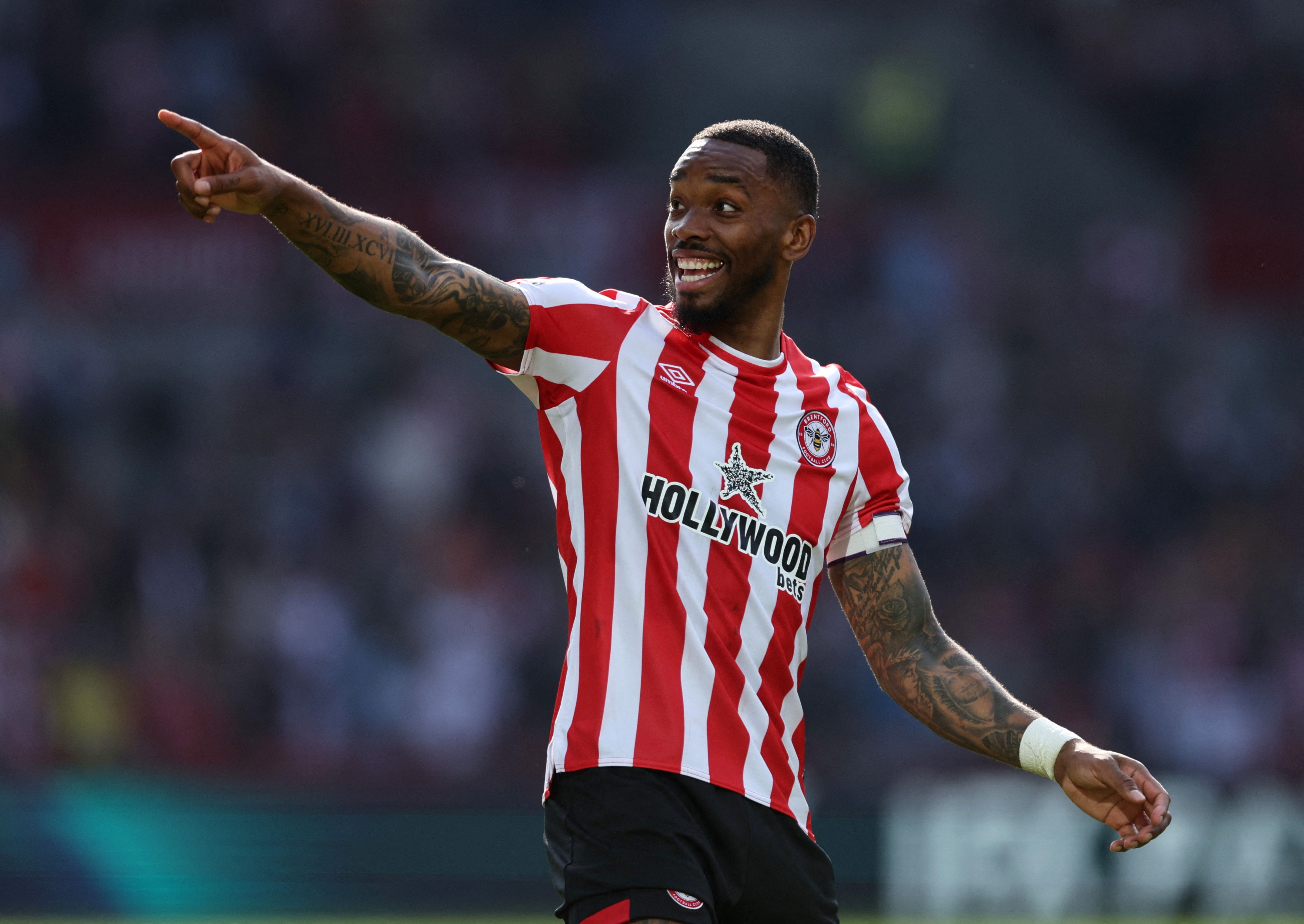 "It wouldn't surprise me if they look for another striker in January," said Brown.
"Toney is someone who's going to interest quite a lot of clubs when he's back and available again. I think he's a player on Arsenal's radar, and you might see them bid for him. So, I think he's a watch this space on that one."
Reports suggest Toney could cost around £80 million to prise away from Brentford, a marquee price tag indeed. However, star midfielder Declan Rice has previously heralded the 27-year-old as a striker who has the lot.
"I think from the moment he stepped in the Premier League he's taken it by storm," said Rice on Toney to talkSPORT.
"If you look at what he does for Brentford, how consistent he is and what he does for his team, he's fully deserving of a call-up. He's kind of like Harry Kane in a way where he's not only an out-and-out striker, he's a playmaker as well – his left and right footed passing, the way he picks out his teammates is a special technique to have."