Rivalry is wilting. As time marches on, this opinion is held by more and more football fans and journalists.
Roy Keane and Graeme Souness are among those in recent memory to find fault in pre-match hugging and cross-city congeniality.
In their heyday, goodwill and sportsmanship in big games was inconceivable. Instead, two-footed, red card-worthy challenges were the only appropriate welcome gift when the blue of Everton or Manchester City sunk their boots into enemy soil.
The principles of an unfashionable but traditionally accepted school of thought that football is a 'man's game' meant also that the worst crime a footballer could commit in their salad days was to join a club's rivals.
So when Mauricio Pochettino decided against returning to Tottenham Hotspur in the summer, eyebrows were raised across the country, particularly in N17, when the Argentine instead took Chelsea's vacant helm.
However, he wasn't the first to make the switch from north London to west London, or vice-versa. In this article, Football FanCast takes a look at 14 of the best players to have played for both Chelsea and Tottenham, exploring their spells at both clubs and how their controversial transfers were viewed at the time.
Clive Allen

Spurs 1984-1988; Chelsea 1991-1992
Harry Kane may have become the club's all-time record goalscorer, but he'd have been hard-pushed to topple the record for goals in a single season – an incredible 49 set by Clive Allen in 1986/87. The last of those 49 was an early goal in the 1987 FA Cup Final.
Sadly for him, it wouldn't be a final that was won by Spurs. Instead, Allen's successes in north London were down to individual accolades – the Golden Boot and PFA Player of the Year.
Nonetheless, his time in white was far more burgeoning than in blue. At Chelsea, later in his career, he only featured occasionally.
Les Allen

Chelsea 1954-1959; Spurs 1959-1965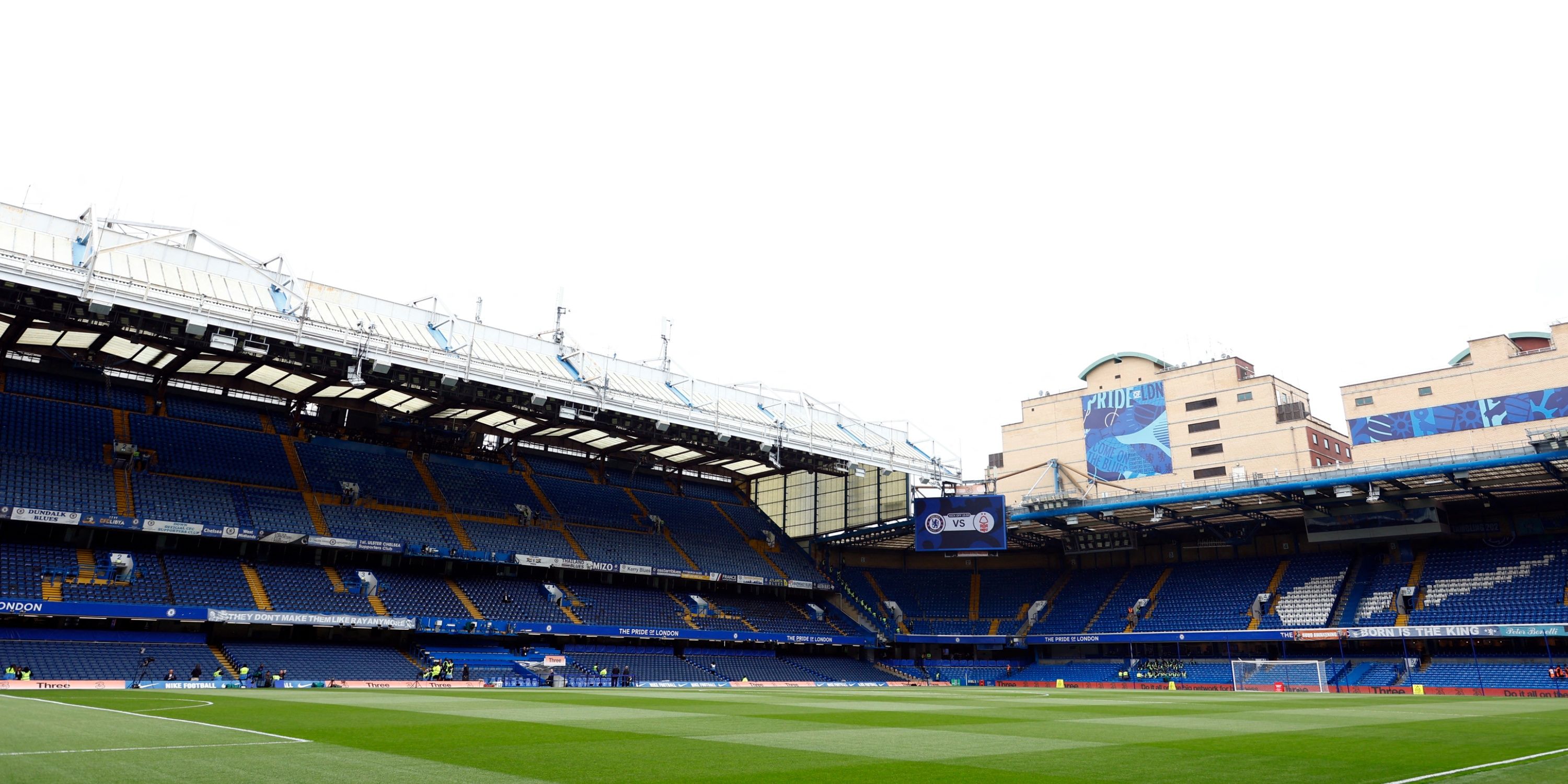 Another Allen, this time Les, joined Tottenham from Chelsea for £20,000 in December 1959, in a deal that took Johnny Brooks to Stamford Bridge.
The striker found life tricky in west London, only featuring 44 times, but with the Lilywhites, he scored 52 goals in his first 96 appearances for the club, including 27 in their double-winning campaign, forming a lethal partnership with Bobby Smith – the pair racked up 60 goals between them as they lifted the league title and FA Cup.
Arguably, it was the greatest strike partnership White Hart Lane had ever seen.
Carlo Cudicini

Chelsea 1999-2009; Spurs 2009-2012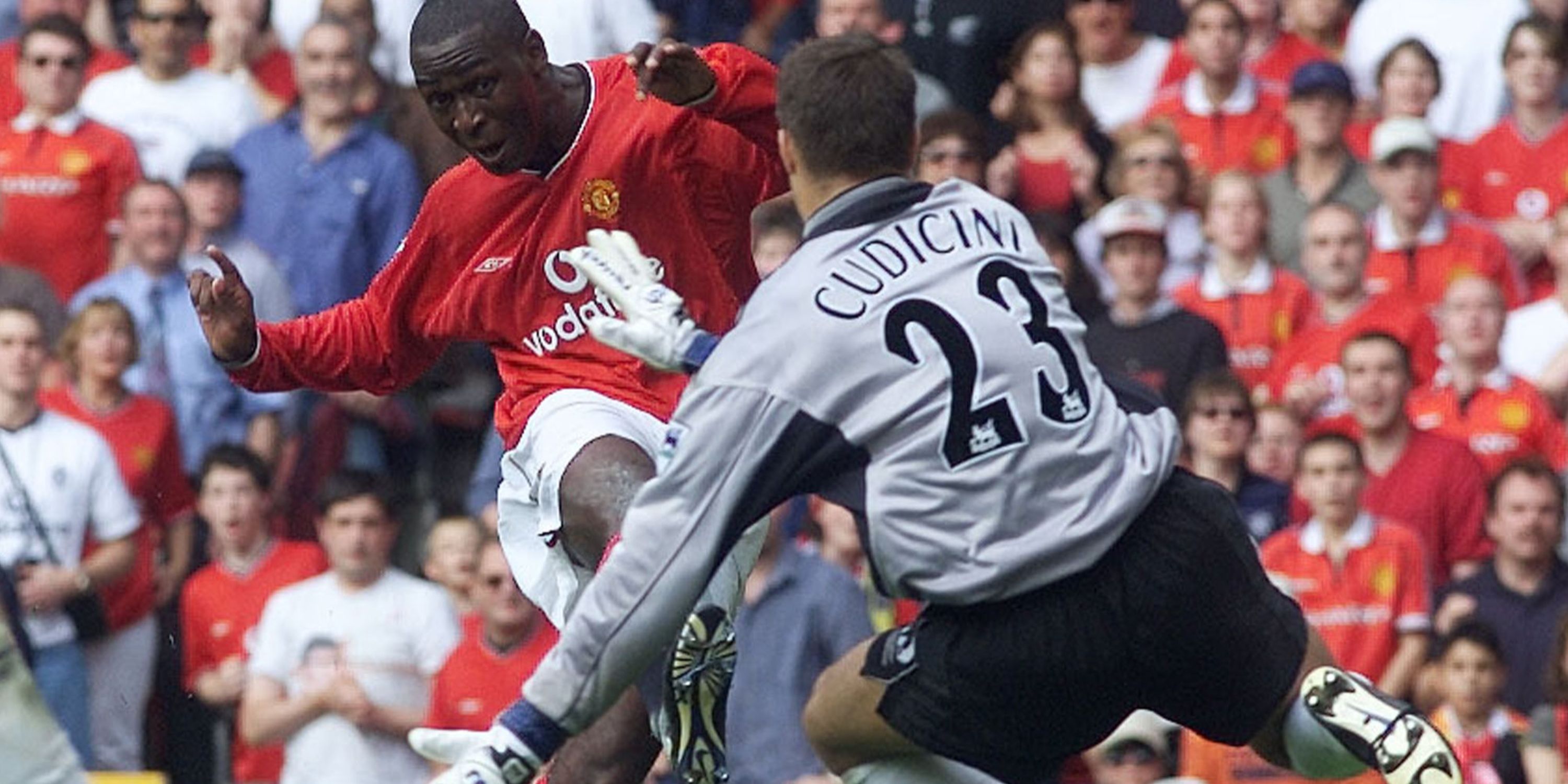 Italian goalkeeper Carlo Cudicini played for Chelsea between 2000 and 2009 and made a respectable 216 appearances between the sticks before joining Tottenham, a side he was mostly benched for across three uninspiring seasons.
At times, he even stooped as low as fourth-choice before he would grow fed up and leave for LA Galaxy in 2012 after making just 12 appearances.
William Gallas

Chelsea 2001-2006; Spurs 2010-2013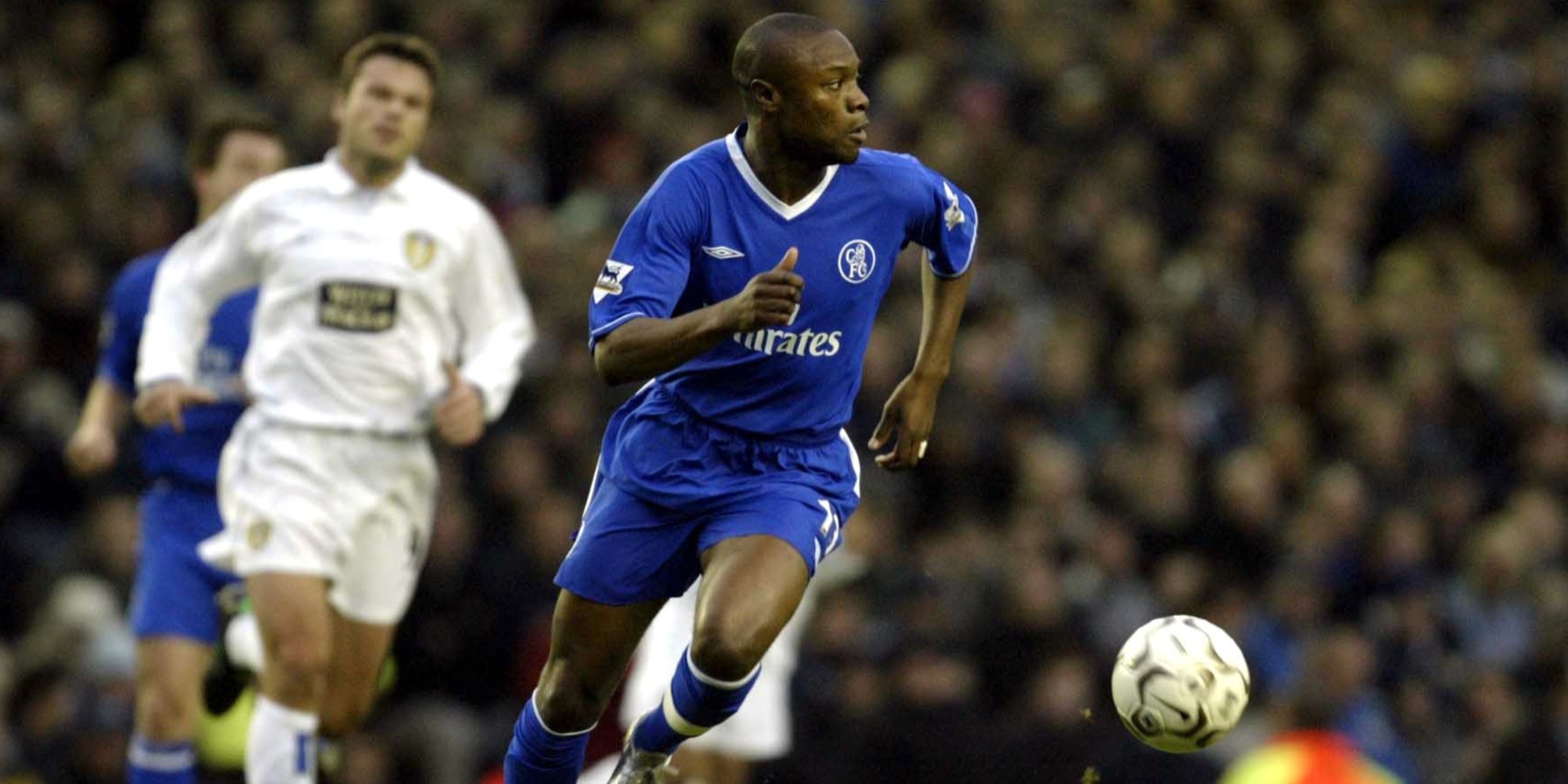 Not only has William Gallas played for Chelsea and Tottenham, but the Frenchman also spent much of his career in the red of Arsenal. As an ultimate London journeyman, the central defender is the first and last player to achieve such a daring feat in the Premier League era.
Starting his adventure in 'The Big Smoke' westerly at Stamford Bridge, Gallas developed partnerships with Marcel Desailly and John Terry in a squad that won back-to-back Premier League titles and a League Cup under José Mourinho's helmsmanship.
He played the best part of five years at Chelsea, but in 2006, after suggesting his wage demands weren't being met, he was included as part of the deal that saw Arsenal offload Ashley Cole in the opposite direction in return for the Frenchman's services transitioning to the Emirates Stadium.
It was later stated by the club that Gallas had threatened to score own goals if he was refused the right to leave the Blues, with the defender returning fire by saying the club 'lacked class' and 'lied' about such accusations.
Nonetheless, after a spell at Arsene Wenger's Arsenal, the same was said again about Gallas' ludicrous contract demands, and again he made himself a dislikable character after being stripped of the Gunners' captaincy.
Gallas eventually found solace just several doors up at White Hart Lane. Under Harry Redknapp, the Frenchman thrived in his dissolving years in the Premier League.
Most importantly for him, he made a full circle in London when he scored his first and only goal for Spurs against Chelsea in a 4-2 defeat in 2012/13 before being released at the end of that season.
Jimmy Greaves

Chelsea 1957-1961; Spurs 1961-1970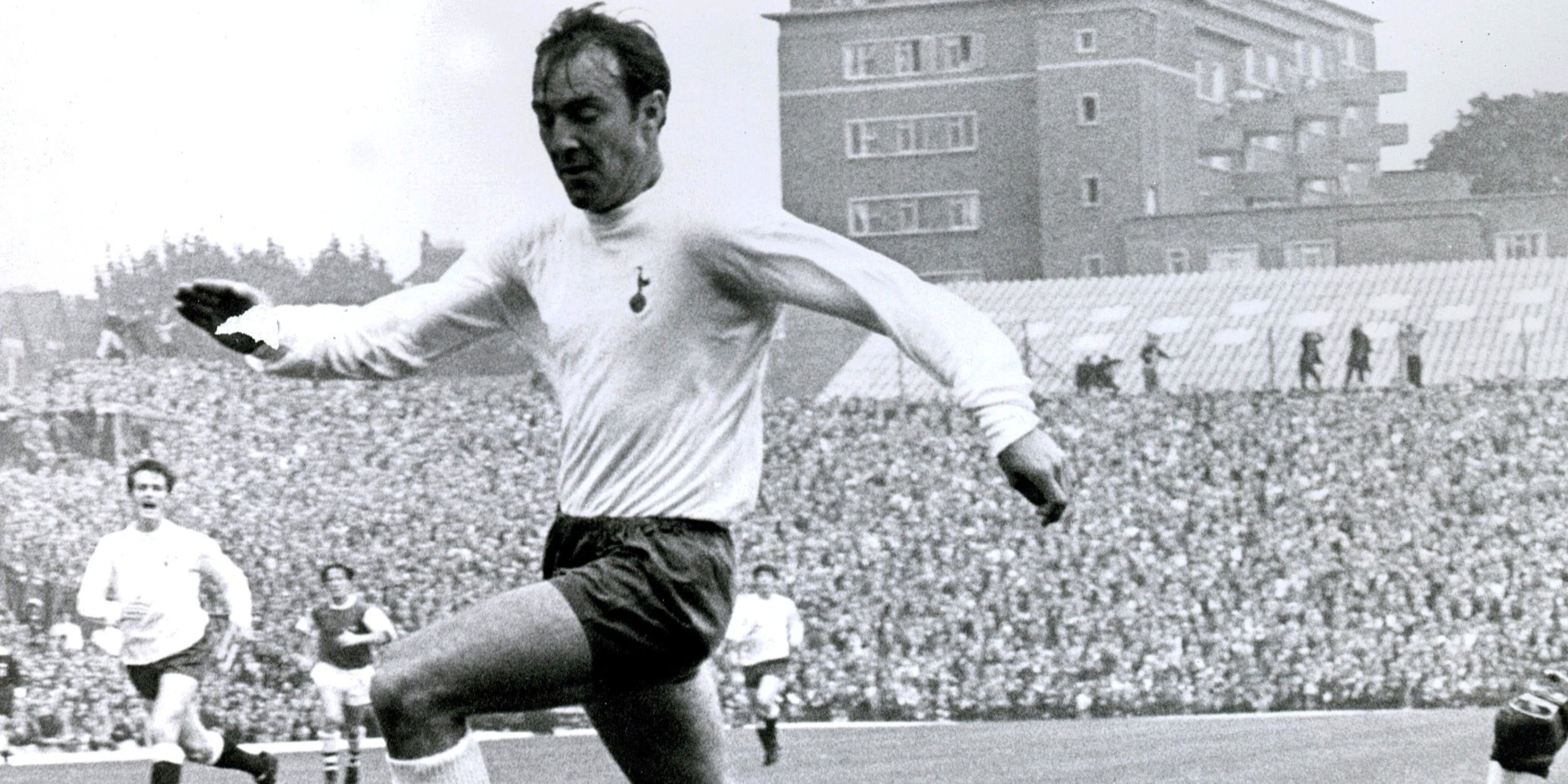 Noticeably, for the most part, there isn't too much hard feeling when players move between Chelsea and Tottenham. Jimmy Greaves is perhaps the greatest testament to that notion, with his playing days ensuring that he became an indomitable legend at both clubs.
Greaves began his career with the Blues and scored on his debut against Spurs. Another 131 goals followed during his time at the Bridge, and he became Chelsea's highest hat-trick scorer – with an impressive tally of 16 altogether.
Unfortunately, Chelsea's financial position forced Greaves into a premature departure after just four years at the club – but not before he scored another hat-trick in his final game, where the club also named him captain to honour his otherworldly escapades in attack.
The striker would play just 10 times for AC Milan, yet still managed to get on the scoresheet nine times before returning to London to ply his trade for Tottenham.
He marked his debut with another hat-trick against Blackpool at White Hart Lane. Furthermore, Greaves played in every round of Spurs' 1962 FA Cup win, scored the opener in the final over Burnley, and went on to become the club's highest-ever goalscorer with 266 goals (beaten only recently by Harry Kane).
Tottenham's best-ever number 10s (ranked)
Across 478 league games for Chelsea and Tottenham, Jimmy Greaves scored 344 goals, etching him into London football mythology.
Eiður Guðjohnsen

Chelsea 2000-06; Spurs 2010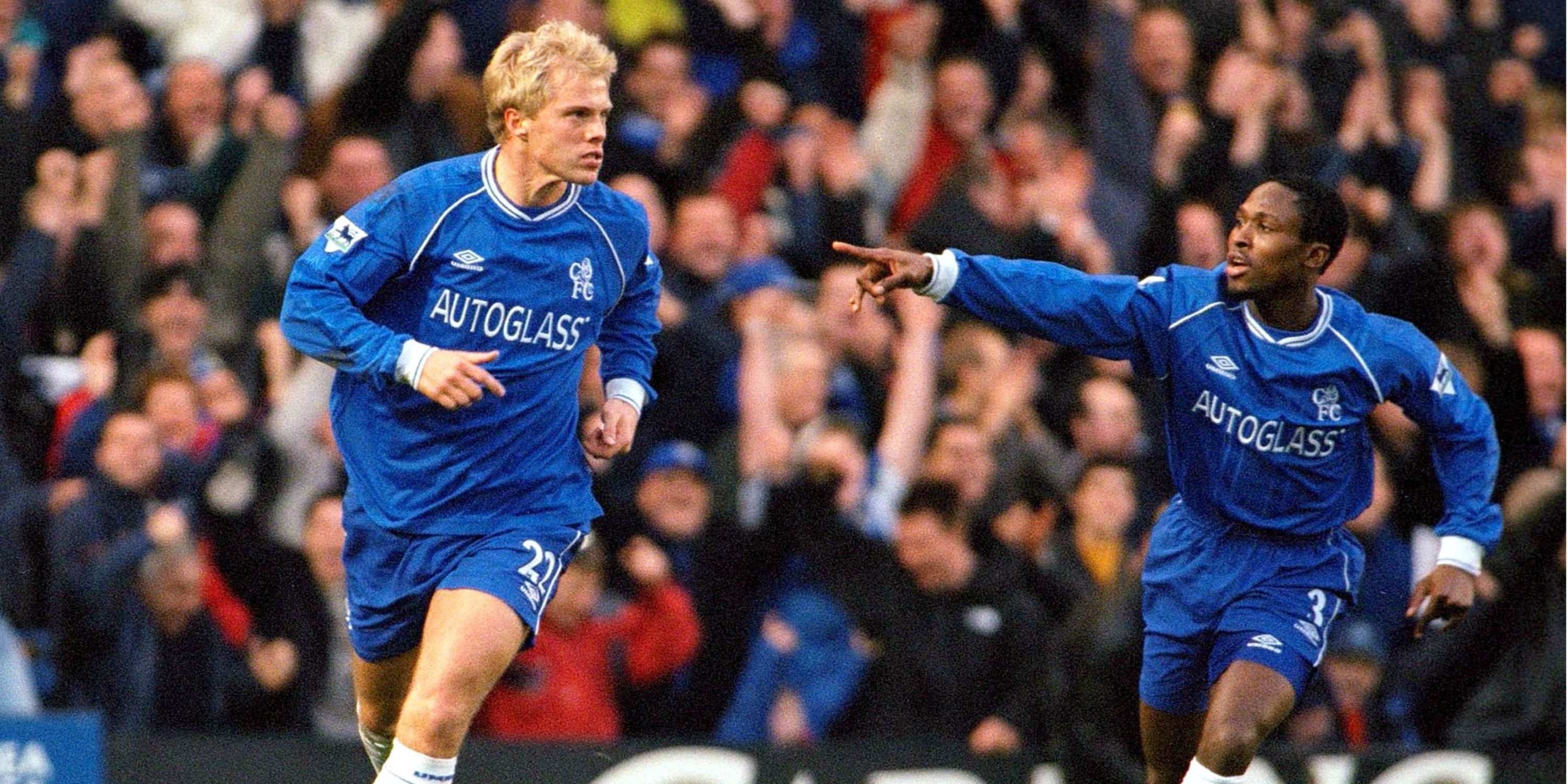 Eidur Gudjohnsen is a name familiar with many, and at Chelsea, he attained legendary status as perhaps the greatest Icelandic player to have sparkled in the Premier League.
Making over 180 appearances in blue, he scored 54 goals between 2000 and 2006.
Following stints at Barcelona and Monaco, coastline jewels that further cemented his storied talents, the Iceland international joined Tottenham on loan in 2010, but he only made 11 appearances in a short period.
Neutrals might recognise the name and face from his role in the Icelandic side that reached the quarter-finals of Euro 2016 after putting Roy Hodgson's England to the sword.
Micky Hazard

Spurs 1978-85; Chelsea 1985-90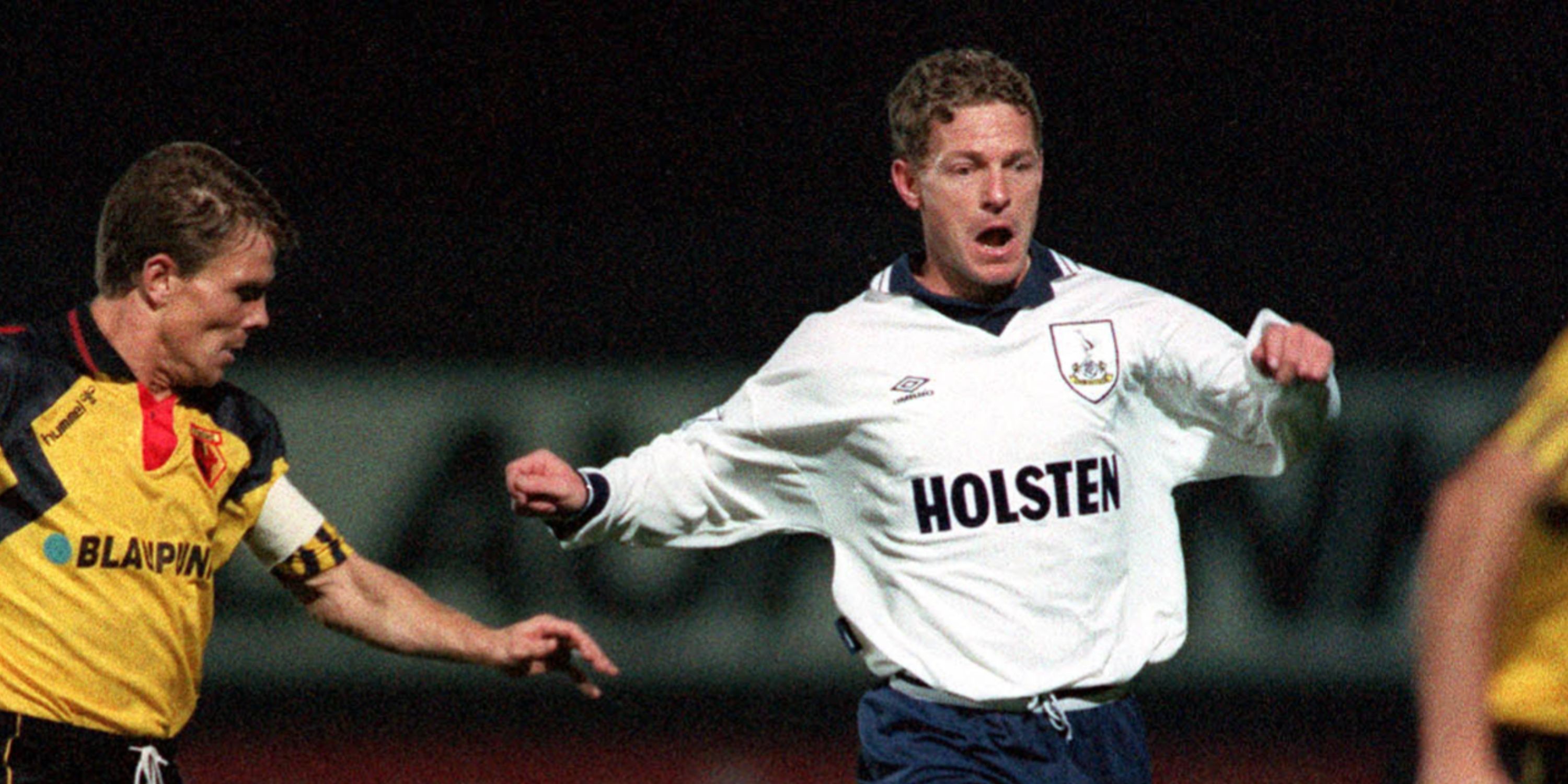 Micky Hazard was initially invited to train with Spurs when aged 14 and continued to have week-long sessions with the club until, aged 16, he moved to London to join the youth squad as an apprentice. Prone to bouts of homesickness, Hazard ran home six times during the next two years until finally settling at the club in 1978.
He is another who was part of the 1982 FA Cup run and the UEFA Cup-winning side in 1984 – with the latter featuring a Hazard spectacle when his crosses led to goals in both legs of the final against Anderlecht.
After five professional years in north London, he joined Chelsea in 1985 where he stayed for another five campaigns. His technical skills and eye for a pass became recognised in the West End. But often, Hazard was overlooked wherever he went, and so when he returned to Spurs at the end of his career under Ossie Ardiles, he pulled the curtains on a selfless episode in his life.
Glenn Hoddle

Spurs 1975-87; Chelsea 1993-95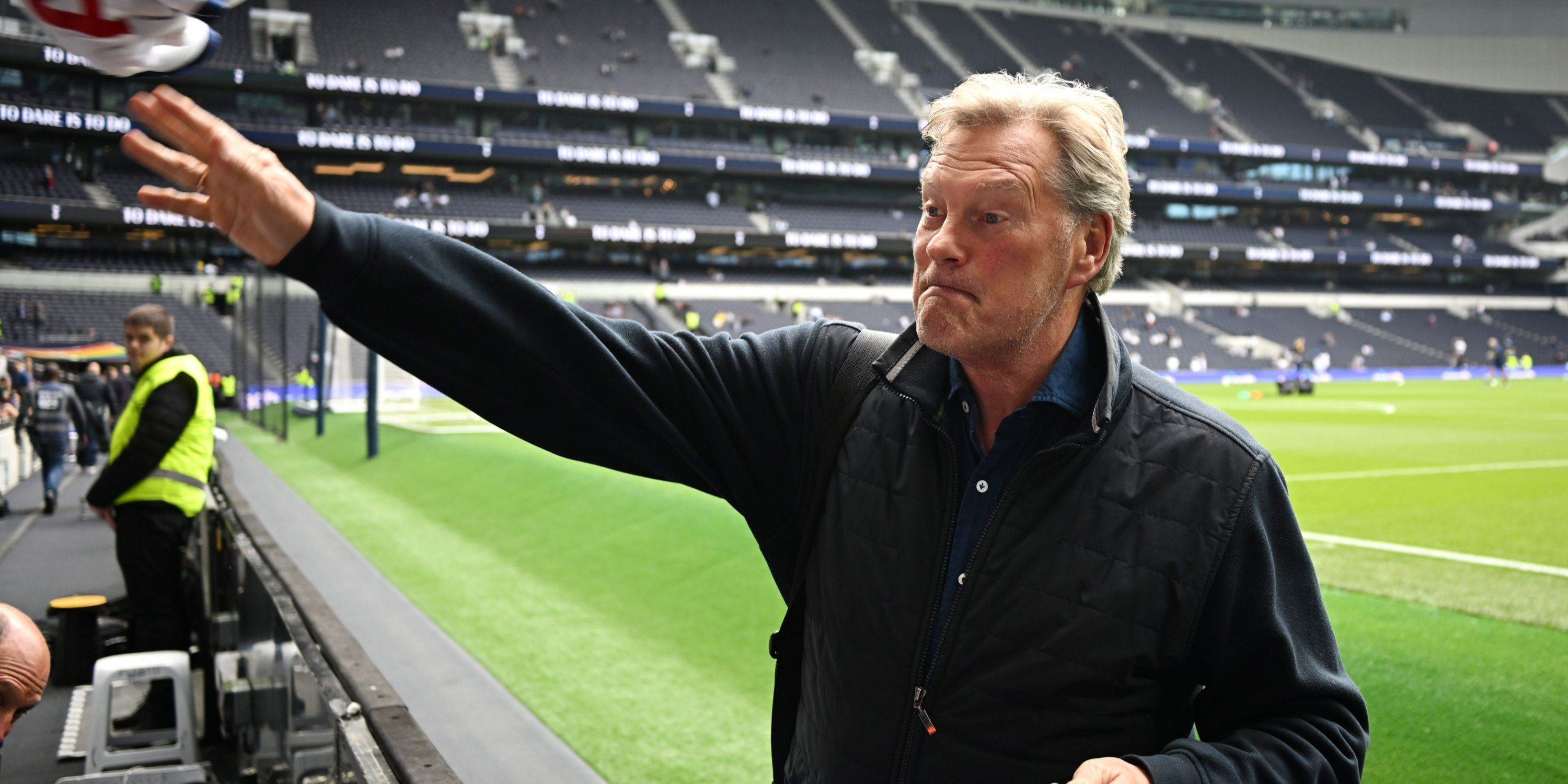 While Gallas is the only player to have played for all three of London's most successful football clubs, Glenn Hoddle also sits in an exclusive club of his own. The Hayes-born football devotee is the only person to play and also manage both Chelsea and Tottenham.
Hoddle progressed through the Spurs youth system to become a club legend when his skill, vision and goals became a leading cause for the side's success in the 1980s. He won back-to-back FA Cups in 1981 and 1982, scoring the goals in the final and replay win over QPR.
Unlike with Gallas' move to the other side of London, Hoddle was, and still is, respected by blue and white. He moved to France in 1987 but returned to London six years later as player-manager of Chelsea, where he propelled the side to an FA Cup final, only to lose to Manchester United.
At Tottenham's helm, Hoddle experienced a pretty nondescript tenure, but he will always be remembered for his acts of service during his playing days.
Colin Lee

Spurs 1977-1980; Chelsea 1980-1987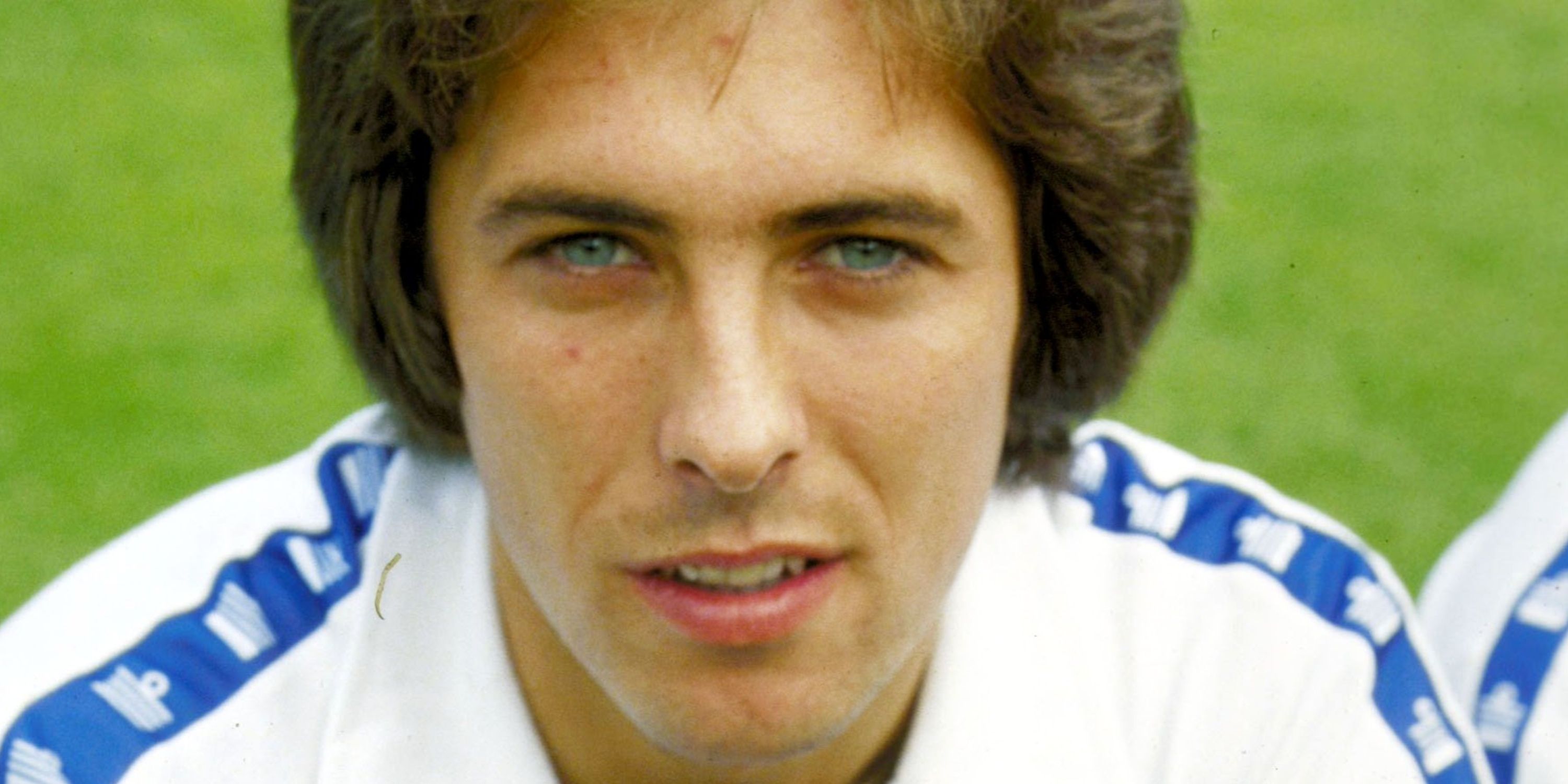 Colin Lee, a bright-eyed and impressionable teenager in the mid-70s, joined Tottenham Hotspur in 1977 and left an everlasting impression from the start when he scored four goals on his debut in a 9-0 win over Bristol Rovers.
In the same year, he helped the Lilywhites to gain promotion back to the First Division. But upon flushing back into the second tier three years later, he signed for Chelsea for £200,000.
11 players Spurs should never have sold
With the Blues, Lee scored 36 times in 185 appearances in a West End show that pulsated between 1980 and 1987. He helped Chelsea earn top-flight consistency after securing the Second Division title in '84.
Scott Parker

Chelsea 2004-05; Spurs 2011-13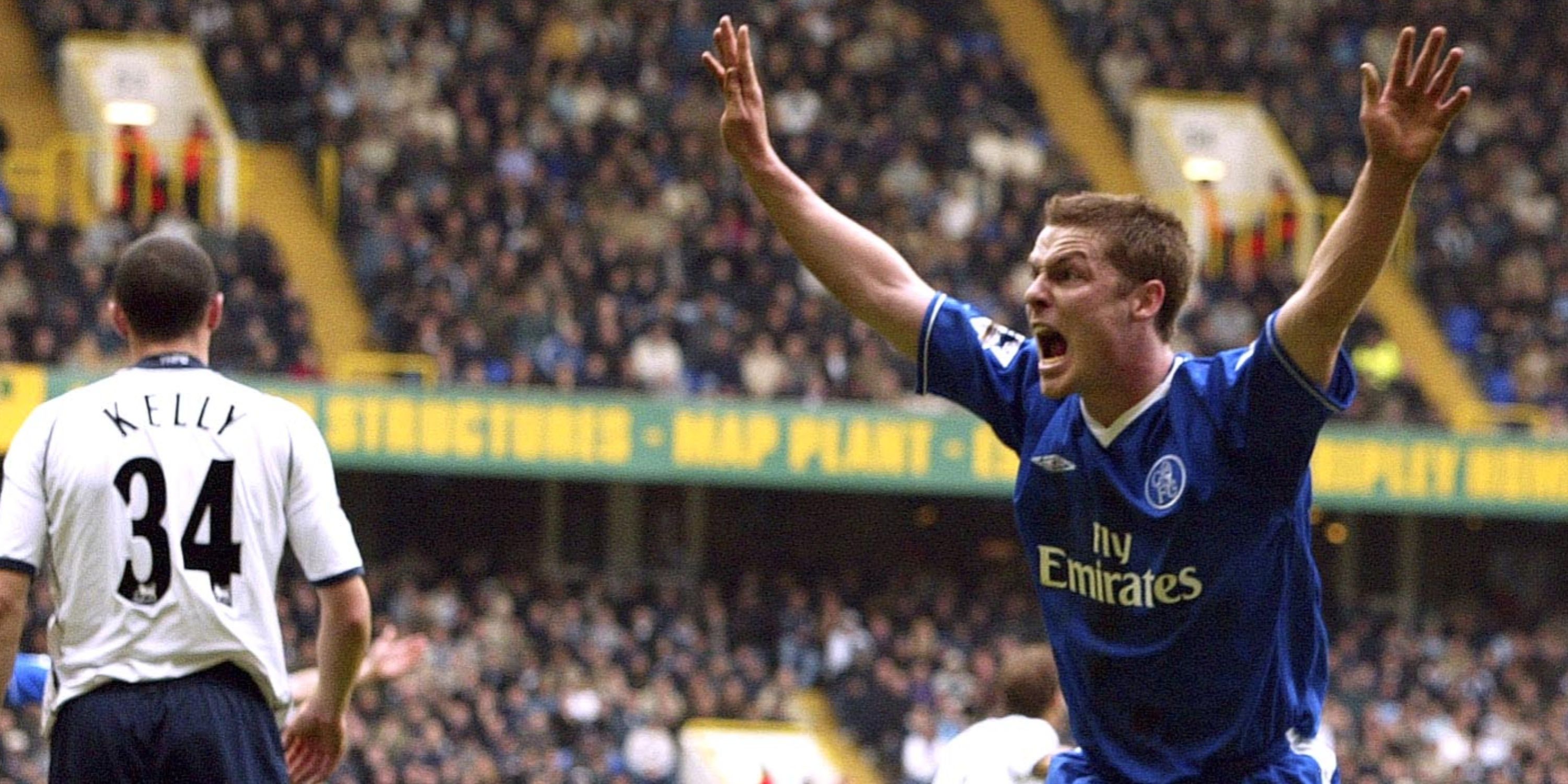 Scott Parker's Chelsea spell is hardly worth a mention. He was a part of the 2004/05 squad that won the Premier League under José Mourinho, but he only made four appearances, so he was denied any chance of a winners' medal.
The midfielder had such high hopes of a successful life at the Bridge after winning the PFA Young Player of the Year award with Charlton Athletic. However, still young, he struggled to nail down a starting spot, so left just a year after joining.
Following successful stints at Newcastle United and West Ham United, the Englishman joined Tottenham in 2011 for a believed fee of around £5.5m.
North of the River Thames, Parker was a roaring success, despite, again, not staying for long at White Hart Lane. In 2012, he was voted the club's Player of the Year before polishing his Tottenham tenancy a year later, having made 63 appearances for the club.
Gus Poyet

Chelsea 1997-2001; Spurs 2001-04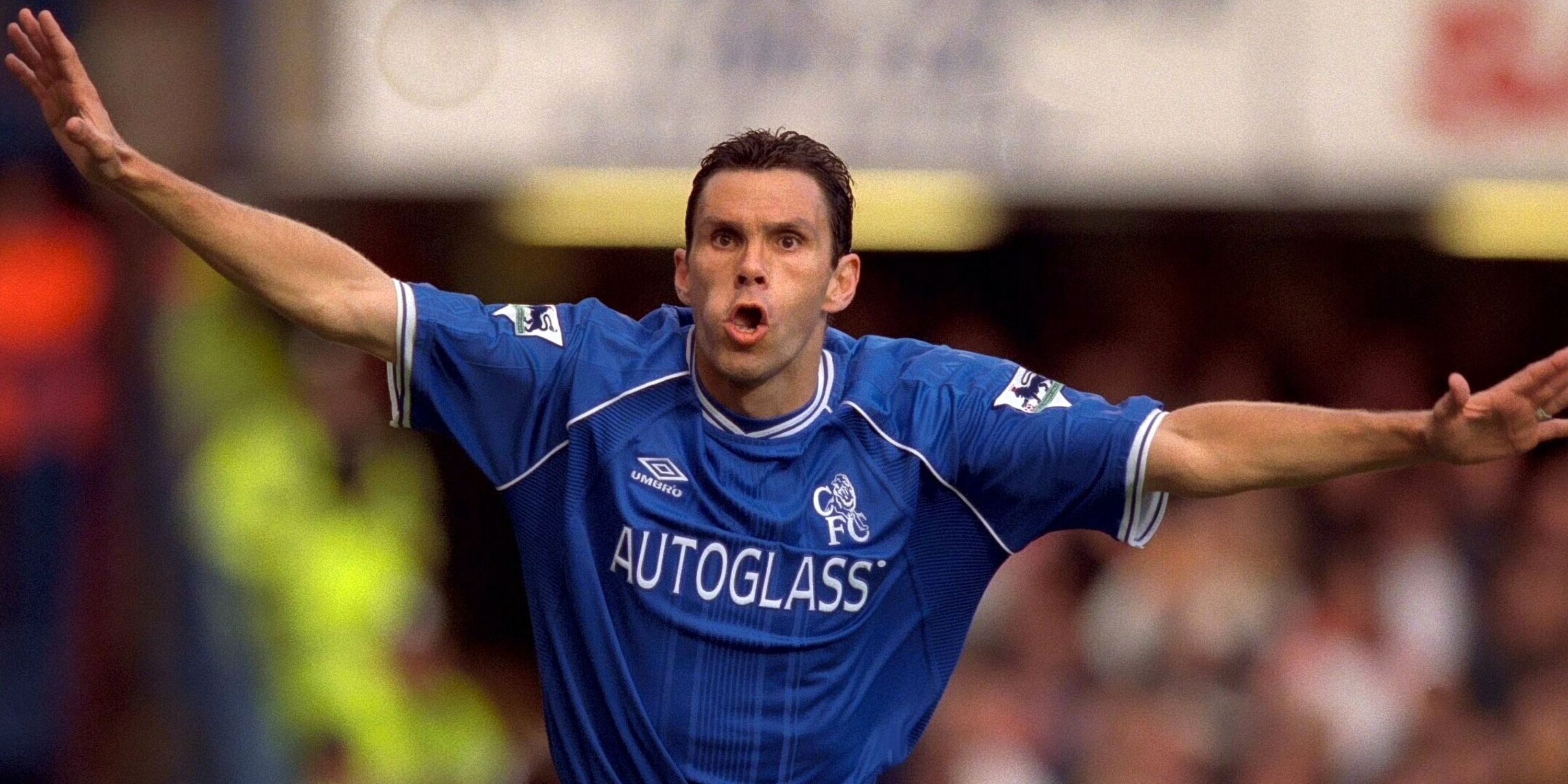 With regard to a personality as controversial and polarising as Gustavo Poyet's, it's a surprise that the Uruguayan midfielder mantained a mostly positive legacy at both London clubs he featured for, as he remains a revered character in each borough.
Starting his Premier League days with the Blues, Poyet joined on a free transfer from Real Zaragoza. With very little expectation upon his arrival, the Montevideo madman lit up a period where the west Londoners were transforming into their modern-day position as one of Europe's powerhouses.
In his four years, he won the FA Cup, UEFA Super Cup and UEFA Cup Winners' Cup, as well as helping himself to 36 Premier League goals.
When he left in 2001, he joined Tottenham and remarkably remained in Chelsea's hearts even after kissing the Spurs badge in front of Blues' supporters in their League Cup semi-final matchup not long after.
Poyet spent three seasons at the Lane before injuries blighted him, and he hung up his boots in favour of a managerial tryout.
Graham Roberts

Spurs 1980-86; Chelsea 1988-90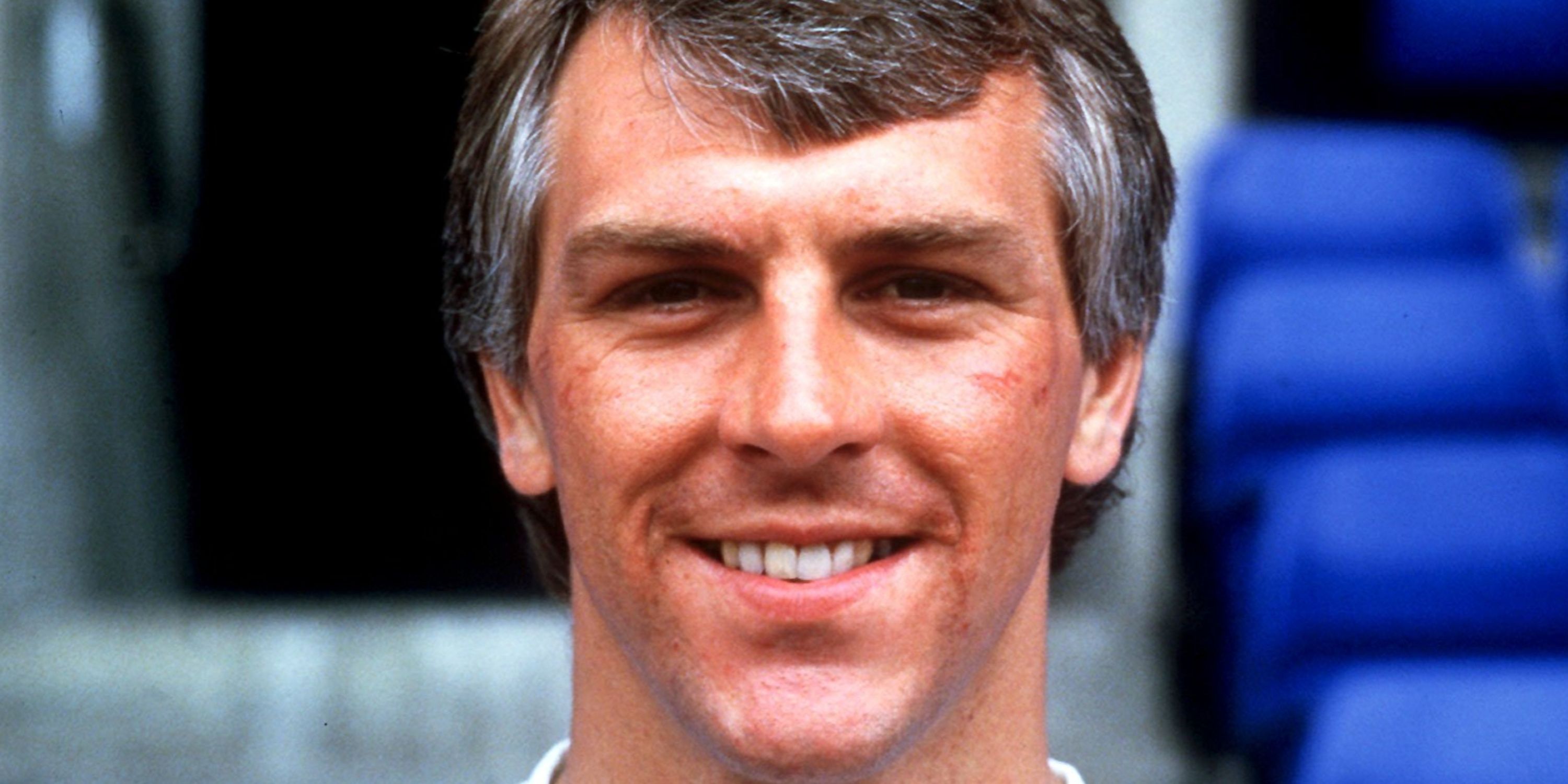 Graham Roberts is held in high regard as a Tottenham legend. He is another whose exhibitions helped Spurs become one of the teams to beat in the early 80s, with his six seasons in N17 culminating in 209 league appearances from defence, two FA Cup victory parades, and, of course, the 1984 UEFA Cup, in which he scored in the second leg as well converting the winning penalty of the shootout.
In the FA Cup final of 1981, he lost three teeth while defending for his team, and despite that, he refused to leave the field.
He left the Lilywhites in 1986 to join Scottish giants Rangers, where he burnt the midnight oil for two seasons, before returning to London with Chelsea for a fee of around £475,000 in August 1988.
At Chelsea, Roberts made 70 appearances and helped his side win the Second Division in the 1988/89 season.
Bobby Smith

Chelsea 1950-1955; Spurs 1955-1964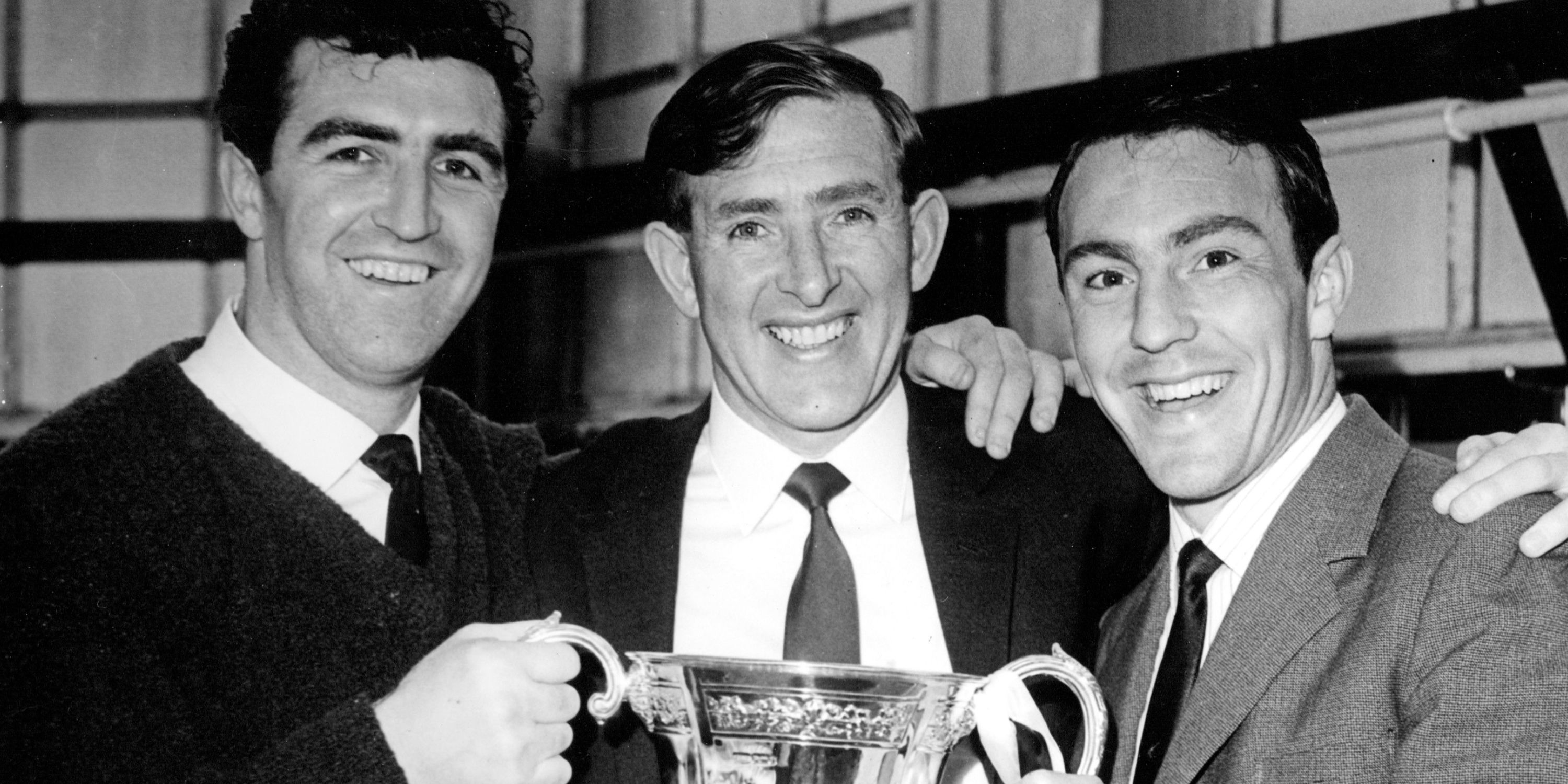 A typical old-fashioned and no-nonsense centre-forward and an expert at mind games with defenders and goalies, Bobby Smith was signed by Chelsea after impressing scouts attending his local side, Redcar Boys' Club.
He went on to feature for the Blues 74 times in a career that included the highlight of playing a pivotal role in the club's 1954-55 First Division title win.
Tottenham decided to sign Smith in December 1955 for a staggering (at the time) fee of £18,000, and he delivered on all fronts by supporting his new team in search of their famous domestic double in 1961. He scored 33 goals in 43 games that season, including two in the FA Cup final.
At Spurs, Smith was at the peak of his powers, and he remains the club's third-highest goalscorer behind Harry Kane and teammate Jimmy Greaves, with 208 goals in 317 matches, including 12 hat-tricks.
But regardless of peaks and troughs, Bobby Smith instantly fits into the pile of players loved in blue and white.
Terry Venables

Chelsea 1960-66; Spurs 1966-69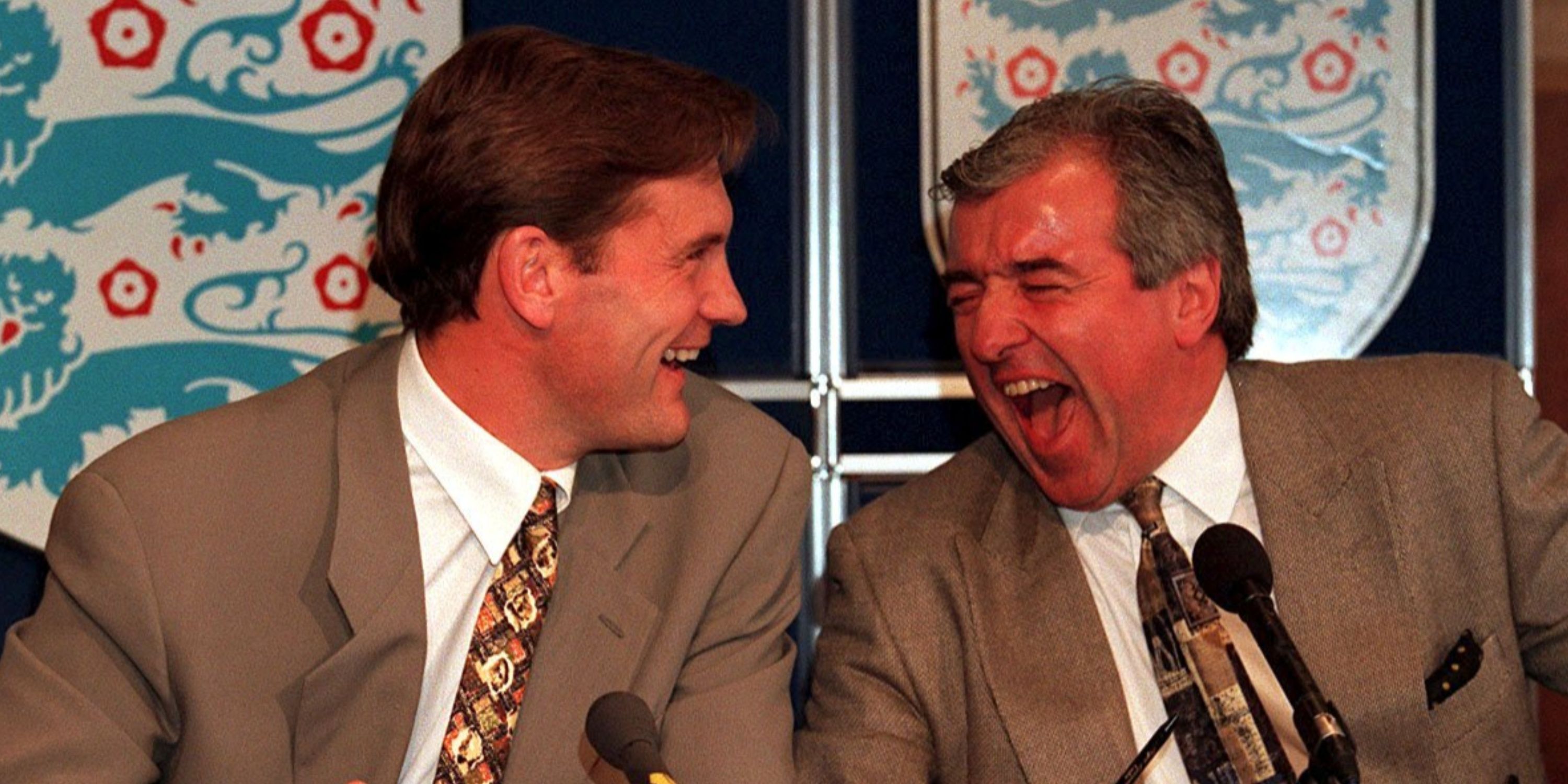 Throughout their careers, there were a lot of similarities between Glenn Hoddle and Terry Venables as they crossed paths aplenty. But in a Chelsea/Tottenham outlook, the main differences were that the latter only managed Tottenham and not Chelsea, while Venables also benefitted from a much more glamorous managerial reign in general.
A classy midfielder, Venables started his professional career with Chelsea, signing for the Blues as an apprentice before going pro in 1960. During his time in the West End, the Englishman became captain and led his side to a League Cup victory over Leicester City in 1965 with a goal.
He would end his playing days at Chelsea with 237 games and 31 goals.
Then finding a new adventure at Tottenham in 1966, Venables was a member of the 1967 FA Cup-winning team and would play 142 times before returning almost 30 years later to guide the Lilywhites to their 1991 FA Cup triumph from the dugout.