As football evolves away from its traditional guise, the transition from terrace culture to a commercialised, multi-billion-pound entertainment industry might not be better showcased anywhere else than through the construction of the Tottenham Hotspur Stadium.
It is the newest of all Premier League stadiums. But while its history is only just started to be written, under the burgeoning reign of Ange Postecoglou and alongside the staging of events and fixtures outside of football, N17's story is quickly being drawn up.
With this in mind, Football FanCast has outlined everything you need to know about the ultra-modern football theatre before making the trip to north London.
Tottenham Hotspur Stadium history

As mentioned above, the Tottenham Hotspur Stadium hasn't been standing for long, so its history remains young.
Construction started in 2015 as the stadium acted as the centrepiece of the Northumberland Development Project, which intended to catalyse a 20-year regeneration plan for the Tottenham area.
The stadium opened on 3rd April 2019 and was erected on the same grounds as its demolished predecessor White Hart Lane – Tottenham's beloved 36,000-capacity home between 1899 and 2017.
The new multi-purpose stadium cost £1.2bn to build and offered the north London club a platform to build on, with a higher capacity and more revenue just two of the incentives for the leap from old to new.
Although it took a while before the team adapted to new surroundings, with below-par campaigns under Jose Mourinho and Antonio Conte, the new Tottenham Hotspur Stadium has welcomed a new era with the prospering start new head coach Ange Postecoglou has made since the summer.
Therefore, the hope among the Lilywhites fanbase is that it won't take too long before more glamour can be added to their 141-year history.
Tottenham Hotspur Stadium capacity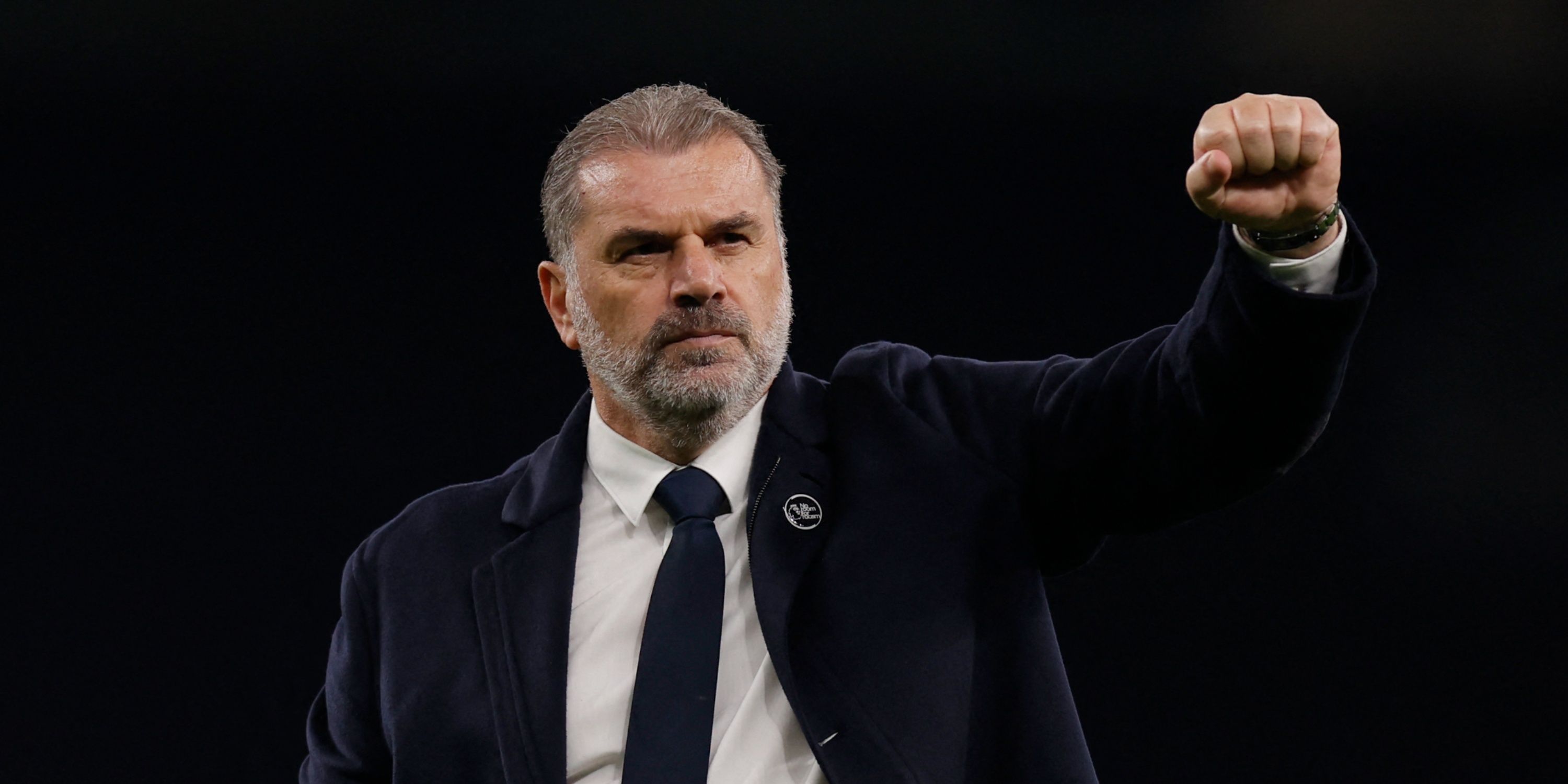 With a capacity just shy of 63,000, there are only two stadiums in England with a higher capacity than the Tottenham Hotspur Stadium. Wembley Stadium – Spurs' temporary home during the latter stages of their new stadium's construction – holds the most with 90,000 seats.
Manchester United's Old Trafford is second and the only Premier League stadium larger than the White Hart Lane reincarnation as it holds 74,031 fans at any one time.
| Stadium | Capacity | Year Opened |
| --- | --- | --- |
| Wembley Stadium | 90,000 | 2007 |
| Old Trafford | 74,031 | 1910 |
| Tottenham Hotspur Stadium | 62,850 | 2019 |
| London Stadium | 62,500 | 2012 |
| Emirates Stadium | 60,704 | 2006 |
How to get to the Tottenham Hotspur Stadium by train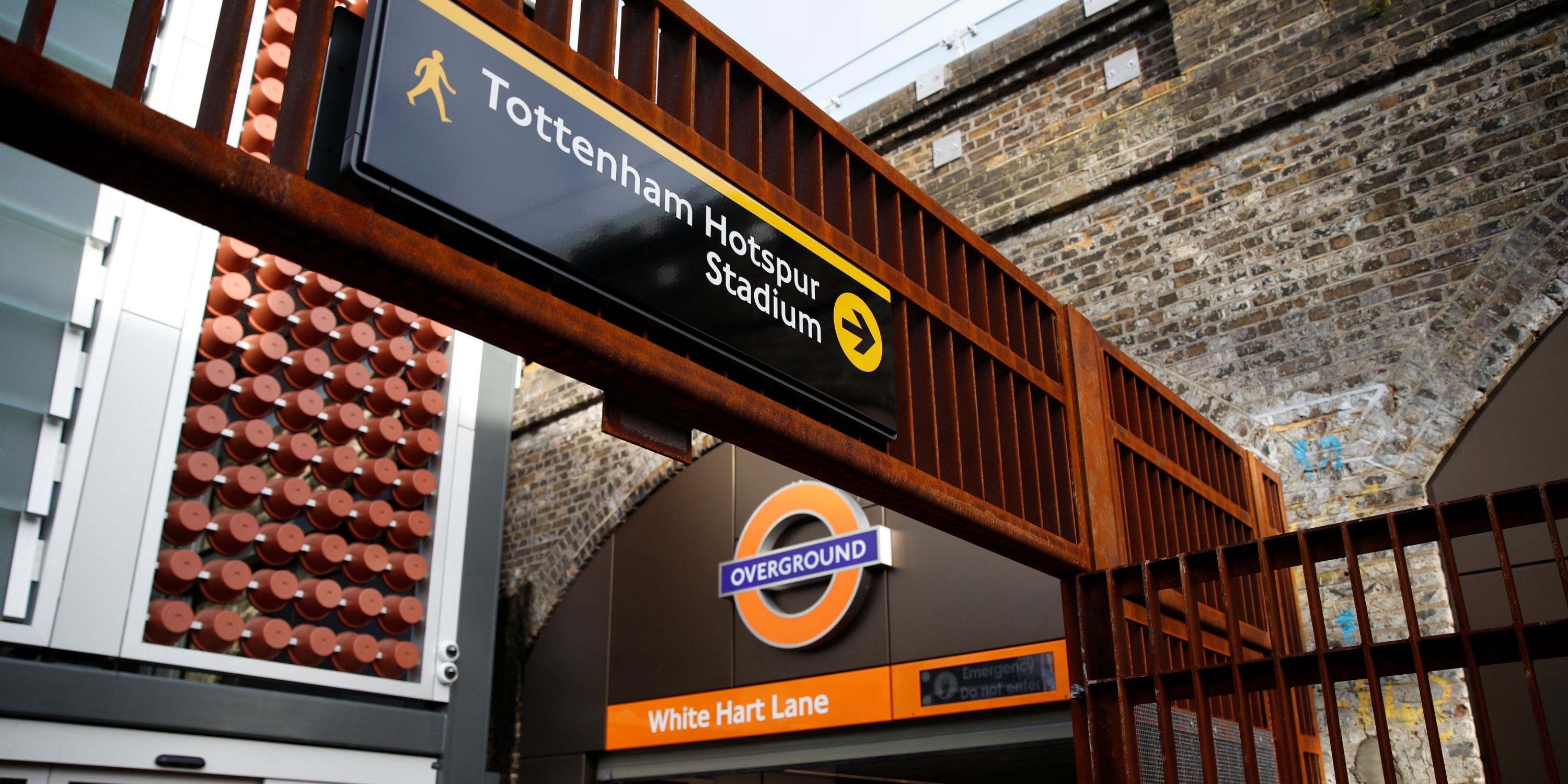 The four stations serving the stadium provide London Underground, London Overground and Greater Anglia services:
White Hart Lane (London Overground): approx. 5 mins walk to the stadium – that's more or less 500 steps for those of you with fitness apps
Northumberland Park (Abellio Greater Anglia services): approx. 10 mins walk to the stadium; 1,000 steps.
Tottenham Hale (Victoria line and Abellio Greater Anglia services): approx. 25 mins walk to the stadium; roughly 2,500 steps.
Seven Sisters (Victoria line and London Overground): approx. 30 mins walk to the stadium; around 3,000 steps.
There are numerous TfL buses and the event day shuttle buses connecting the stadium with other stations and services. There is ample cycle parking around the stadium and walking routes to and from the stadium to stations and coach parks are all clearly signposted.
How to get to Tottenham Hotspur Stadium by car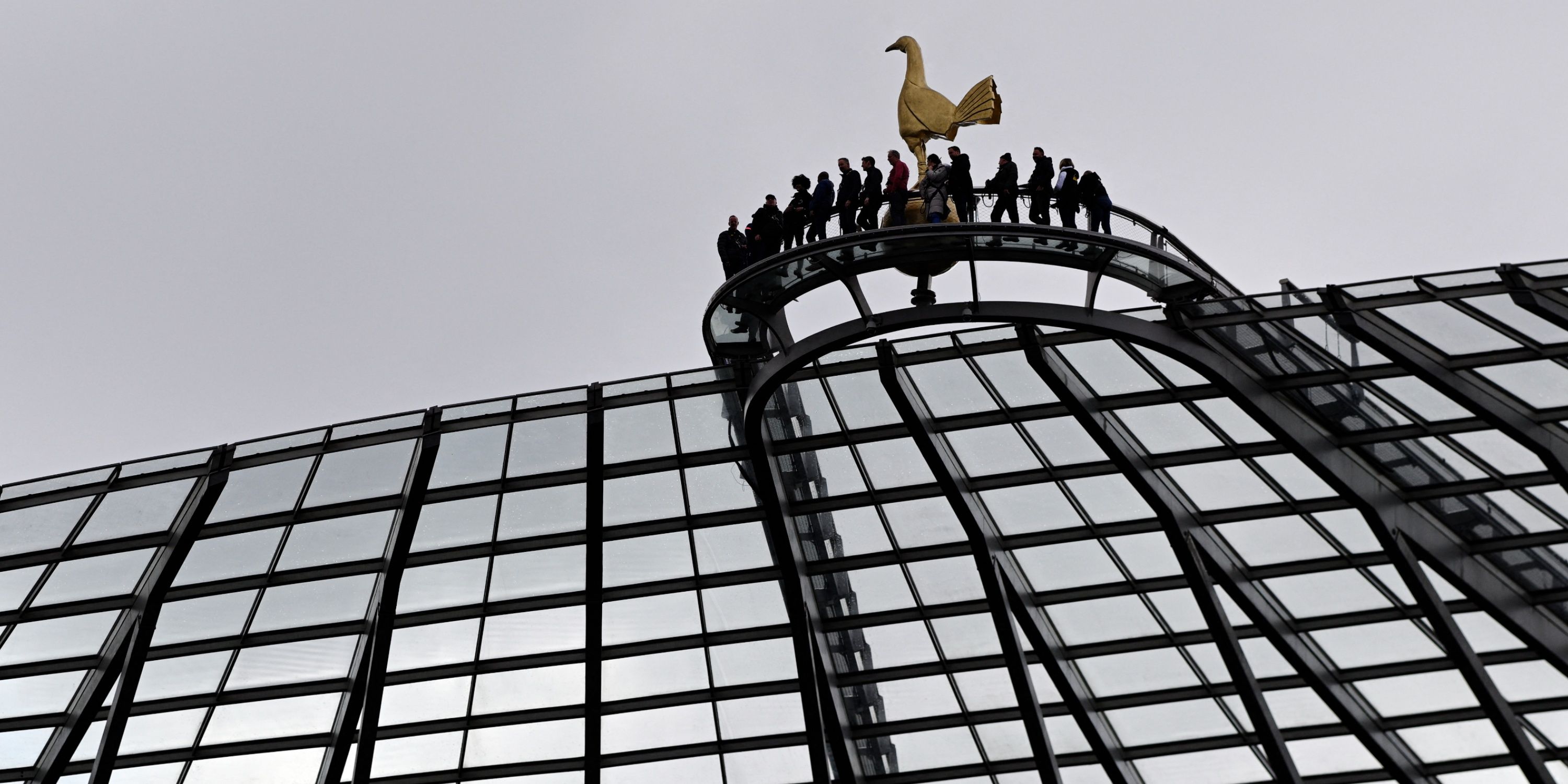 Driving is not advised. A large Controlled Parking Zone (CPZ) is in operation and the roads surrounding the stadium are generally closed before, during and immediately after a match.
Your best bet, if driving, is to park at a nearby train station and use public transport to get closer to the stadium.
How to get away tickets to Tottenham Hotspur Stadium

Up to 3,000 fans can be accommodated in the stadium's north-east corner for Premier League matches. A much larger visiting allocation of up to 9,000 can be made available for domestic cup ties. For these matches, visiting fans will be housed in the same area of the stadium but over the three tiers.
The views are excellent and close to the pitch, and the only qualm from those who have attended away games at Tottenham before is the blinding sun towards the start and end of the football season. Meanwhile, the facilities and food options on offer inside the concourse are rightly classed as second to none.
The best way to get tickets is via your club's website.
Other events at Tottenham Hotspur Stadium

The stadium's over-arching use is as the home venue of Tottenham Hotspur, who play all their Premier League and cup home matches at the ground.
However, the stadium is also used for other football events; in its first year, it was used for a live screening of the 2019 UEFA Champions League Final, select under-23s games, as well as the first north London derby in the FA Women's Super League between Tottenham and Arsenal held on 17th November 2019.
The ability to rotate between two different pitches also allows different sports and music events to take place. The stadium is intended to be used for a number of purposes aside from association football, serving as the venue for NFL games and other events.
It can host up to 16 non-association football events a year, at least two of which will be NFL games, and up to six music concerts.