Tottenham Hotspur, remarkably, sit at the summit of the Premier League table heading into this weekend's fixtures.
The feel-good factor is certainly back amongst the Spurs faithful, largely due to Ange Postecoglou, who has completely changed the club's fortunes following his arrival from Celtic in the summer.
Many fans and figures within the media are tentatively tipping Spurs as outsiders for the league title, but in order for that to have any legs, they'll need to avoid injuries and suspensions – easier said than done.
Postecoglou has a number of first-teamers currently sidelined ahead of his side's clash against Chelsea on Monday, as Football FanCast keeps you up to date with all of the latest Spurs news on the injury front.
Latest Spurs injury news

Spurs may have seven players sidelines for Monday's London derby against Chelsea.
Uruguayan midfielder Rodrigo Bentancur, who was a shining light for Spurs last term, is eight months into his rehabilitation after undergoing surgery on a ruptured anterior cruciate ligament.
Ivan Perišić, whose contract is due to expire next summer, may have played his final match for Spurs – with his return not expected until June 2024.
Ben Davies is 'touch and go' to be available for selection whilst Destiny Udogie is '50-50′.
| Player Name | Injury | Date Injured | Expected return date |
| --- | --- | --- | --- |
| Ben Davies | Ankle | 27th October (v Crystal Palace) | 6th November |
| Destiny Udogie | Tightness | 23rd October | 6th November |
| Manor Solomon | Knee | 4th October | 13th January 2024 |
| Ivan Perišić | ACL | 20th September | 1st June 2024 |
| Alfie Whiteman | Ankle | 3rd August (Training) | Unknown |
| Ryan Sessegnon | Hamstring | 11th July (Training) | Unknown |
| Rodrigo Bentancur | ACL | 11th February (v Leicester City) | 25th November |
Ben Davies

Ankle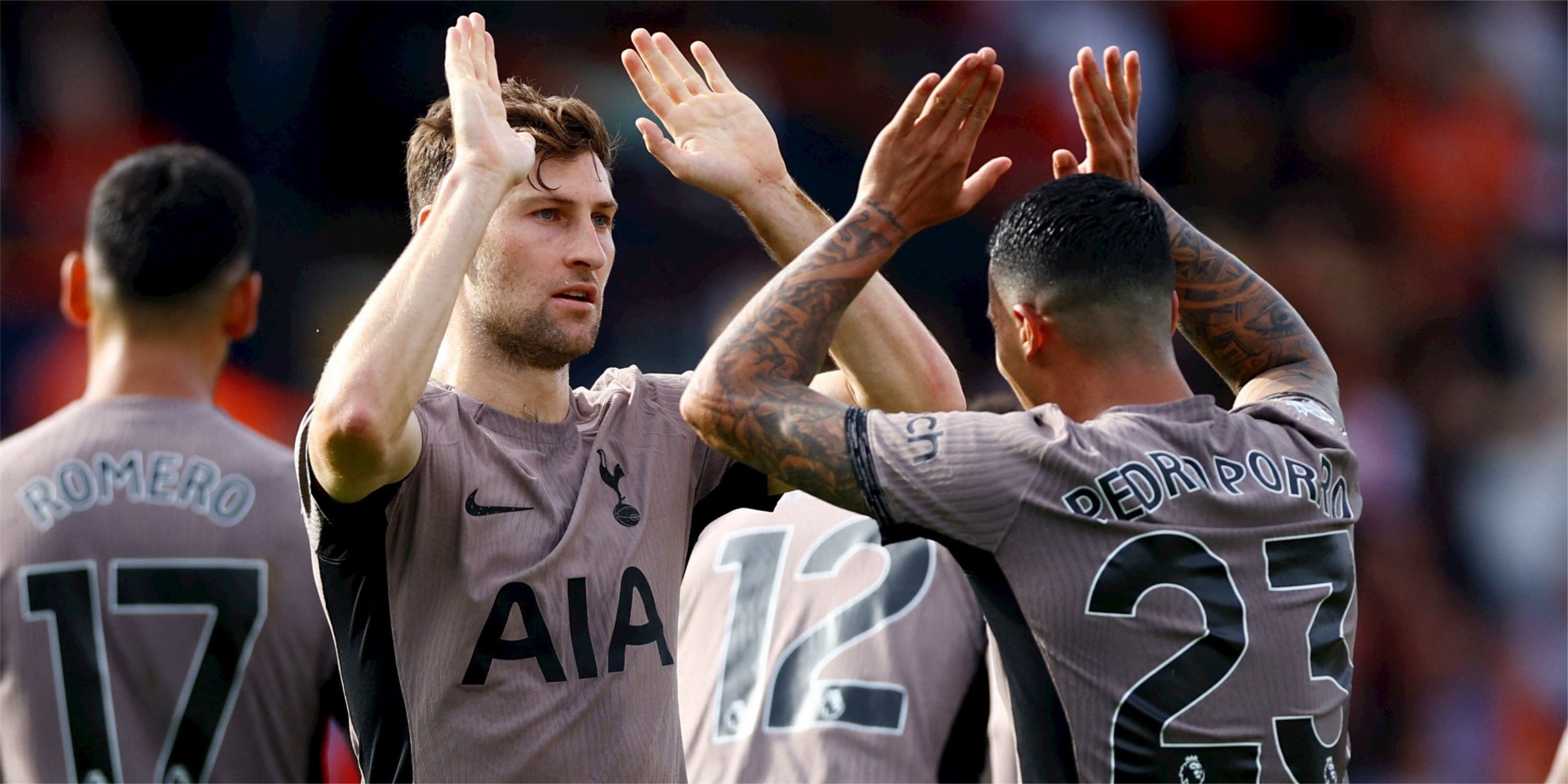 Postecoglou was unable to confirm whether Davies would be fit for Chelsea as he continues to nurse an ankle injury.
"Benny Davies, who came off at half-time, still has a bit of an ankle problem and hasn't trained with the team yet so he's touch and go," the Spurs boss said on Thursday.
Destiny Udogie

Tightness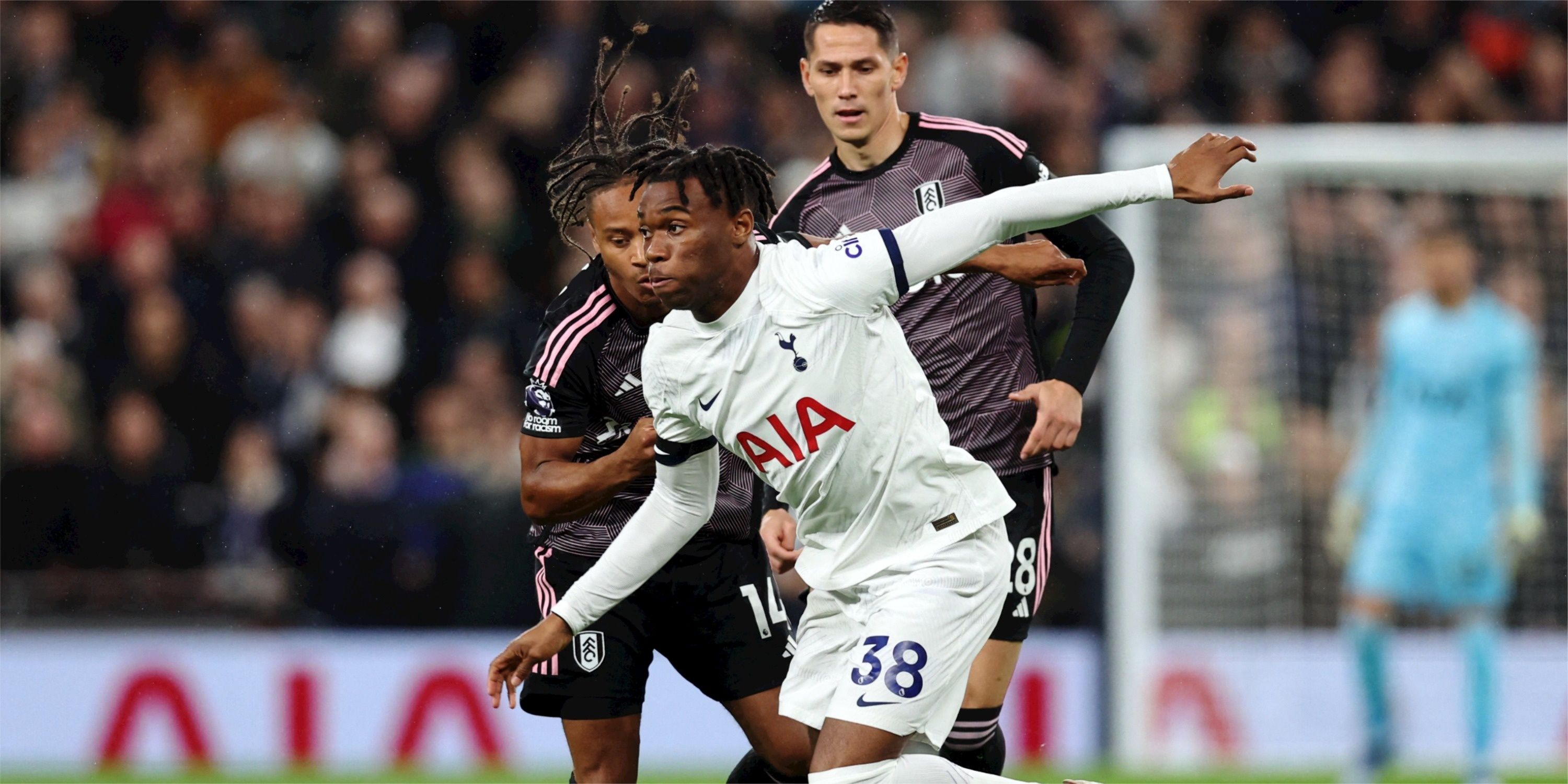 Tottenham's exciting young left-back has been tearing up the league so far this season. So there was a genuine concern around the Tottenham Hotspur Stadium when he was substituted in the 56th minute against Fulham for apparent muscle tightness.
Postecouglou delivered an update on the Italian's condition in Thursday's press conference: "Destiny is still working his way through it – we haven't ruled him out (of the Chelsea game) yet – obviously we've still got a few days up our sleeves. That's probably 50-50 at this stage as to whether he'll be available."
Manor Solomon

Knee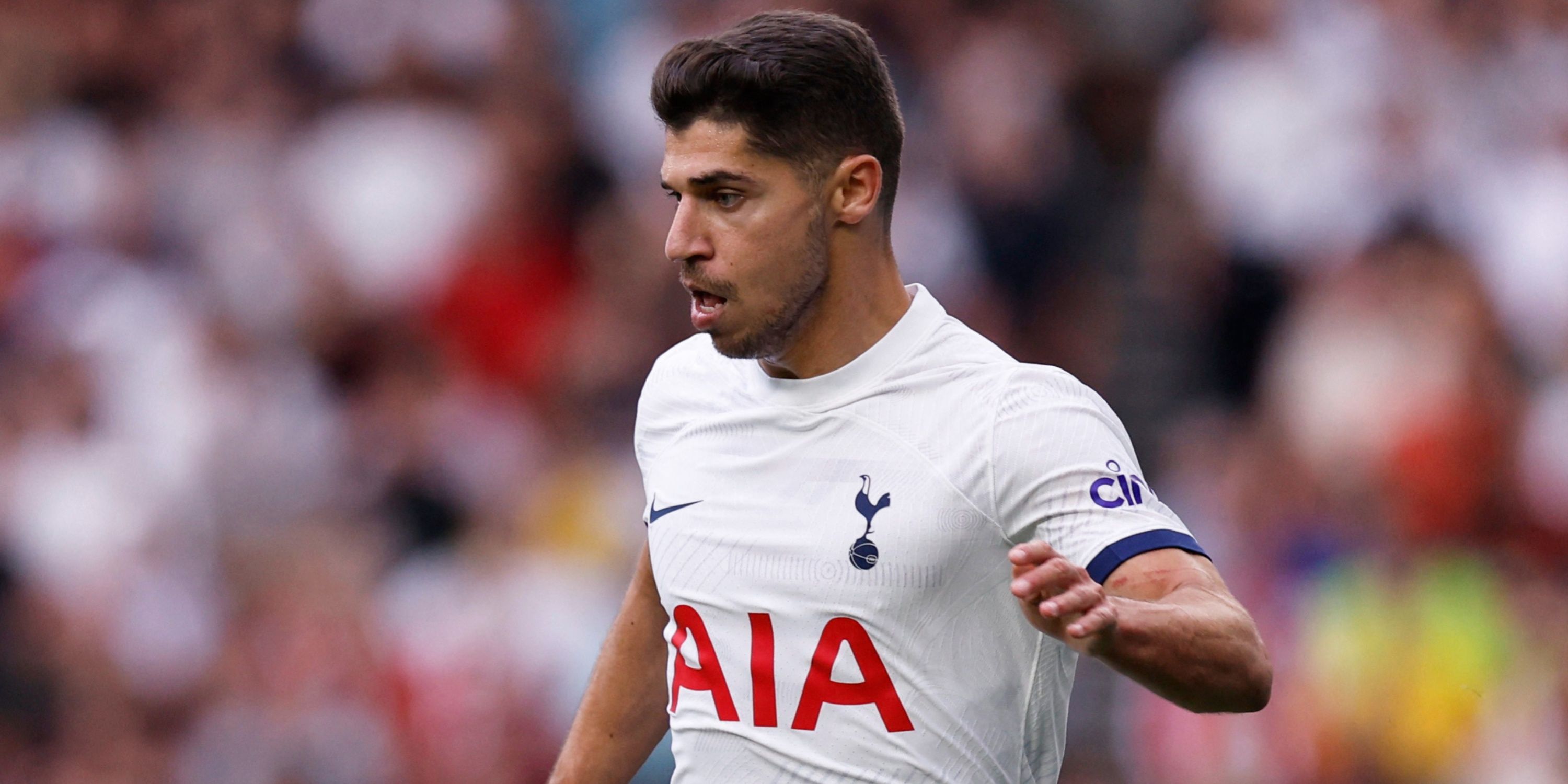 Tottenham Hotspur provided an update on Manor Solomon's injury earlier this month, which read: "It was announced on Thursday (5 October) that our number 27 (Solomon) had suffered a meniscus injury to his right knee in training this week. The forward underwent surgery the same day and has now started his rehabilitation as he looks to get back to full fitness."
It's important to note that it's not the same knee Solomon injured with Fulham last season.
The 24-year-old took to X (formerly Twitter) to thank fans for their support: "Not an easy one to take for me personally, but I've already started my rehabilitation in order to come back as soon as possible and stronger than ever. Thank you all for your support, looking forward to seeing you soon on the pitch."
Solomon had started the season brightly, providing two assists in as many starts, but the Spurs faithful will have to wait until the new year to see their summer arrival back in action.
Ivan Perišić

ACL
Ivan Perišić may have played his final match for the Lilywhites after sustaining a rupture to his anterior cruciate ligament. The Croatian's contract expires next summer and he isn't expected to return until June 2024 after undergoing surgery.
"We can confirm that Ivan has suffered a complex Anterior Cruciate Ligament injury in his right knee. The experienced Croatia international sustained the injury in non-contact training and will undergo surgery," the club said on September 20.
Perisic cited a Michael Jordan quote to his 1.9m Instagram followers, as he broke the silence following surgery.
"'Obstacles don't have to stop you. If you run into a wall, don't turn around and give up. Figure out how to climb it, go through it or work around it.'
"Thank you for all your support. It means the world to me."
Alfie Whiteman

Ankle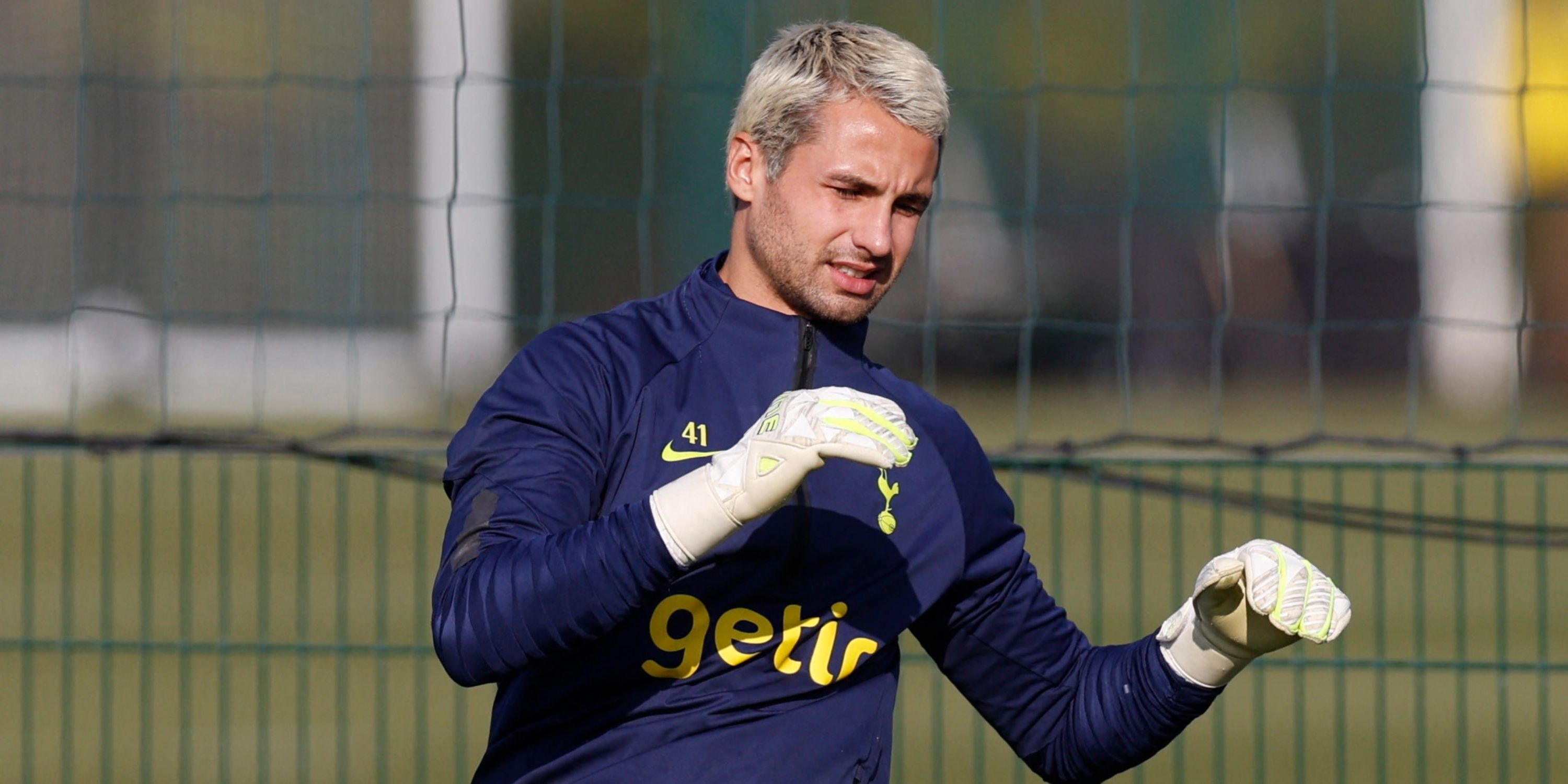 Spurs shot-stopper Alfie Whiteman was stretchered off during an open training session in Singapore in July after sustaining an ankle injury.
The 25-year-old could miss up to six months, as reported by injury expert Dr Rajpal Brar.
"Alfie has undergone surgery following an injury sustained to his ankle whilst on pre-season tour. He will now begin his rehab with our medical team, and a date for his to return to training will be determined in due course," the club confirmed in an August injury update.
Ryan Sessegnon

Hamstring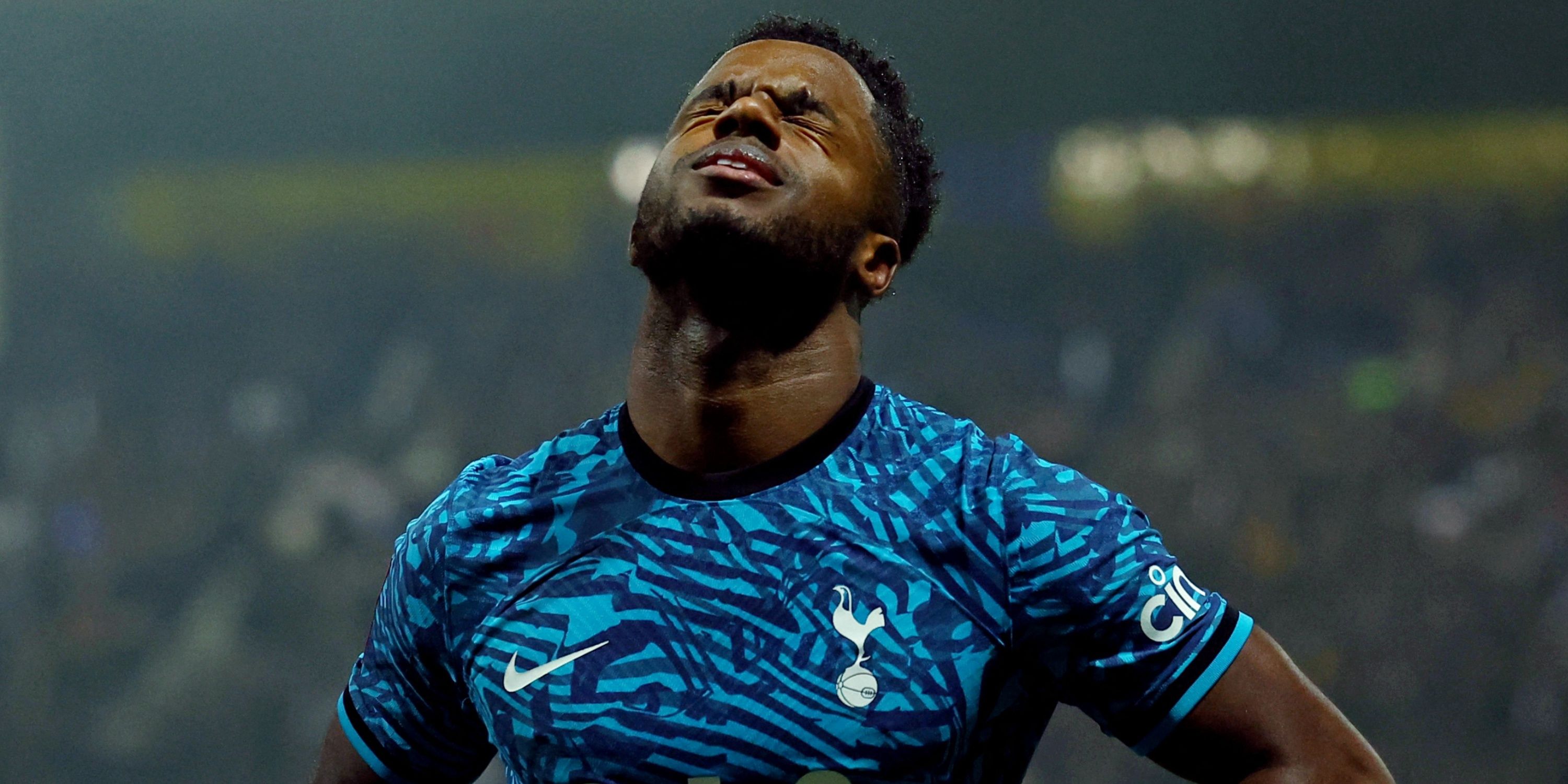 Ryan Sessegnon picked up a hamstring injury during pre-season training and has been in recovery following surgery. The left-back has been plagued by the injury since making the £25m switch from the Cottagers in 2019.
He released a heartfelt message on social media thanking fans for their kind messages: "Devasted & not really sure what to say right now, but I wanted to come on here & say thank you for all the kind messages I've received.
"Hopefully this provides a light at the end of the tunnel. I feel very hungry & motivated to return stronger than ever & be back doing what I do best, for you guys.
"Thank you, Sess."
According to the Evening Standard, Sessegnon was keen on departing the North London club in the summer but was awaiting Postecoglou's assessment.
It is expected to still be some time until the 23-year-old makes another appearance for the Lilywhites, as when Postecoglou was asked about the player's potential return in today's in the Crystal Palace press conference, the Australian replied: "Nah, long-term mate, still a way to go.
"It's tough for him, it's hard. When people ask me about being motivated, look at players like Ryan who have done nothing wrong but are working their backside off every day to try to get back. If you need motivation as footballers, there's plenty of it around.
Rodrigo Bentancur

ACL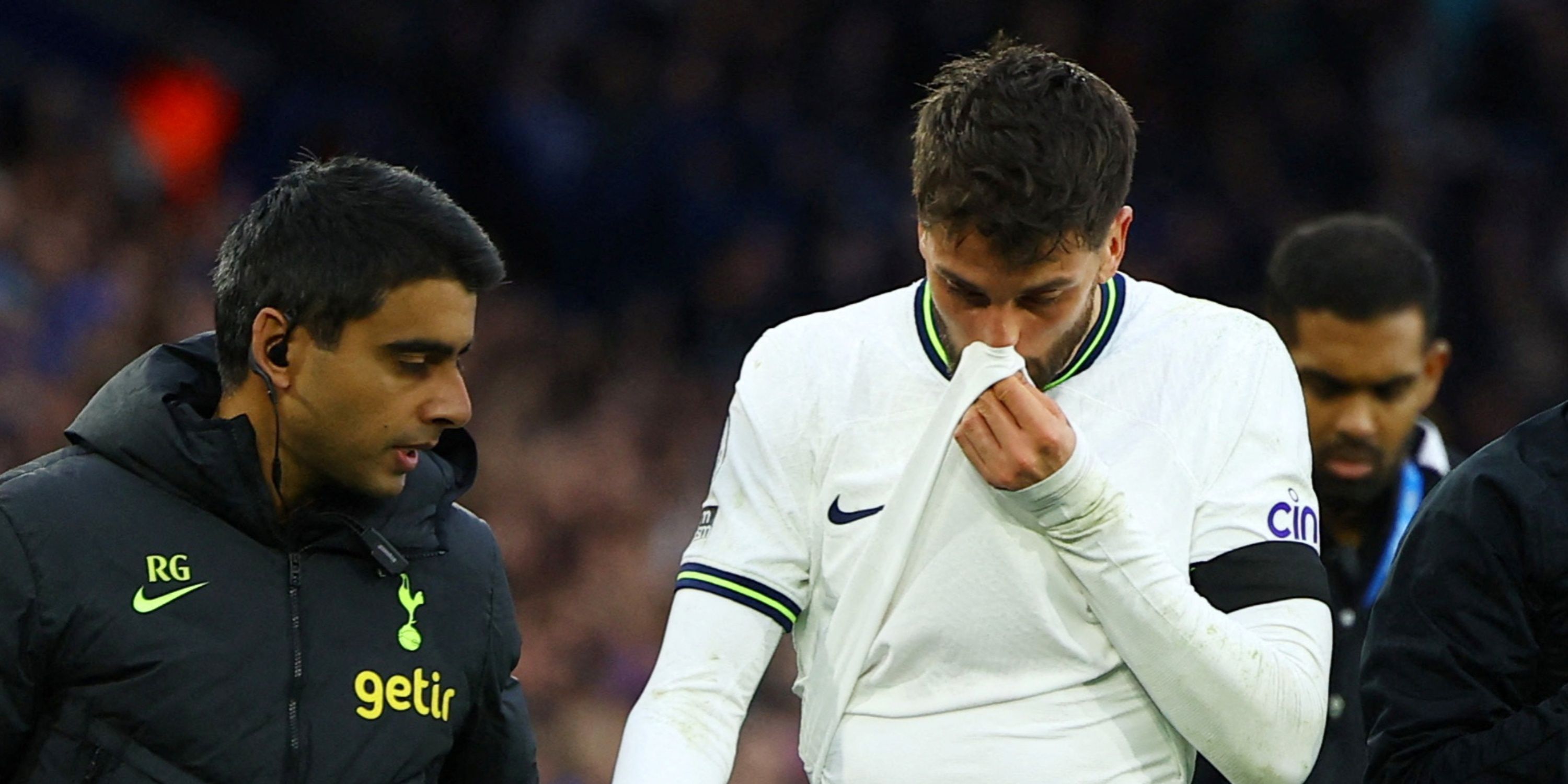 Bentancur was enjoying a stellar season for the north Londoners last term up until his serious knee injury at the King Power Stadium in February.
After scoring Spurs' opening goal against Leicester City, he was forced off on the hour mark and was later confirmed to have sustained a rupture to his anterior cruciate ligament.
Eight months have passed since then and he is expected to return next month.
"There's not a defined (comeback date) but he is getting closer. I think probably around November time, we'd be looking to reintegrate him into it," Postecoglou said in September on Bentancur's fitness.
"He's ticking all the boxes so far. He's really keen."
The Australian reiterated the club's cautious approach to bringing the midfield maestro back into the side ahead of the Fulham game last week, saying: "We'll be careful with him. Now he's sort of fully training, so that means he's into the whole session. We've drip-fed him into training the last month and he's coped pretty well with that. Now he's into full training.
Latest Spurs suspension news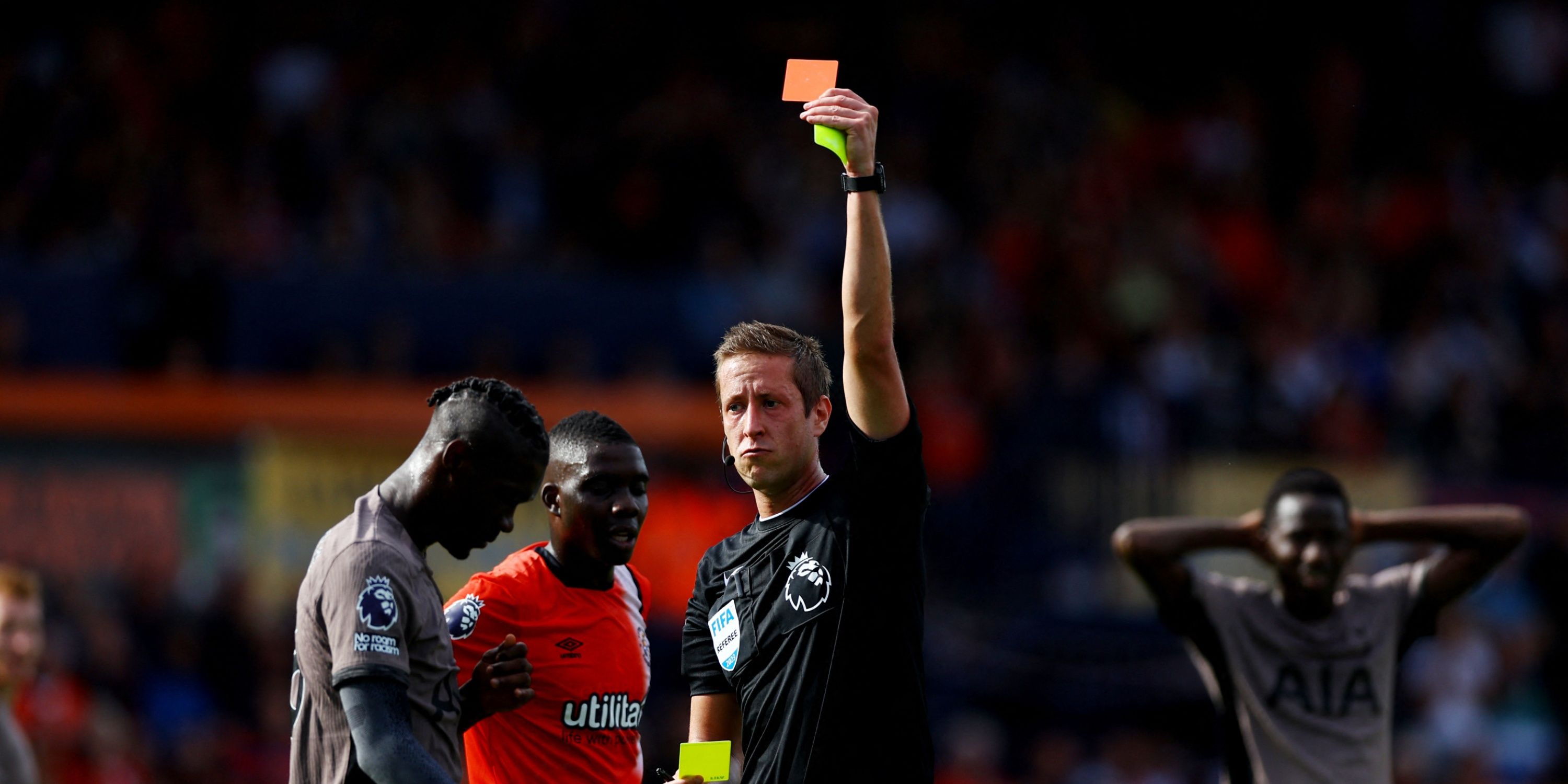 Yves Bissouma is back following his suspension against Fulham, but as he is still on four yellow cards, he has to be extremely careful on Monday. Likewise, left-back Destiny Udogie must tread carefully after picking up three bookings so far this term.
Players who pick up five yellow cards in the first 19 games of the season must serve a one-game ban. The threshold then increases to 10 yellows across the first 32 games.
A suspension for collecting too many yellow-card offences can only be served in the Premier League – not cup competitions.