Mark Goldbridge has predicted that two of Manchester United's most important players will leave the club in the coming transfer windows.
The popular fan channel host, who also works as a presenter on sports radio station talkSPORT, believes the next six months will be both Raphael Varane and Casemiro's last at Old Trafford.
The former Real Madrid duo, who were signed for a combined £111 million (Varane £41 million and Casemiro £70 million) in 2021 and 2022, respectively, are United's two most decorated players.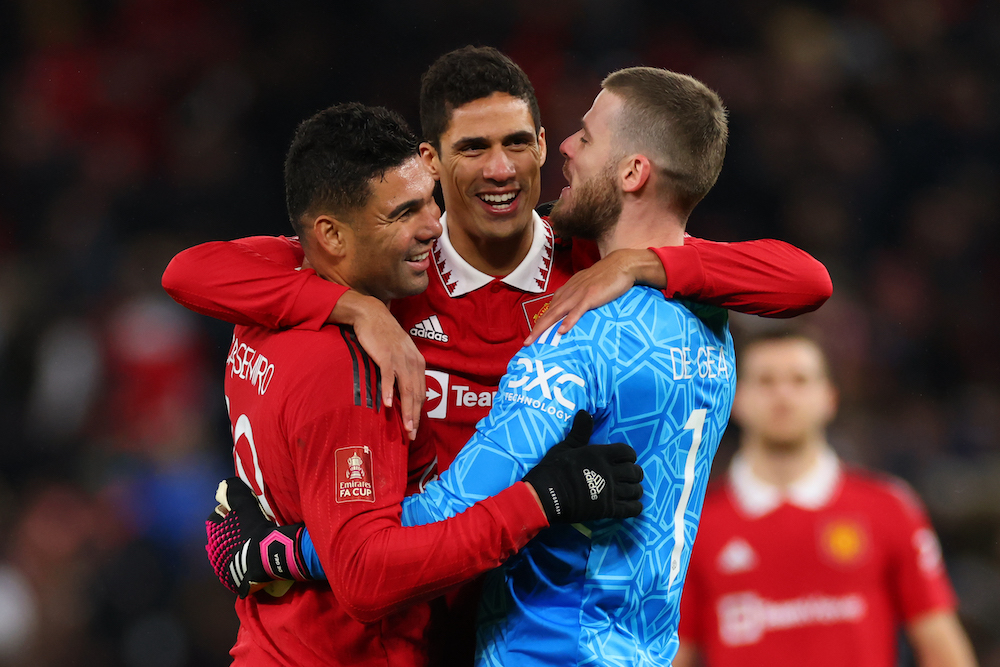 However, Goldbridge, while discussing both players' futures, thinks their time in the Premier League is almost up and has blamed the Red Devils' need to rebuild their squad as the reason why neither player will be part of the club's long-term future.
"This is the last six months of Casemiro and Varane at Manchester United," Goldbridge said.
"I think they're gone – I think they're both gone.
"[…] I think Varane will go to Saudi [Pro League]. I think that's what will happen, and I think Casemiro will as well."
"I think Varane goes Saudi, and Casemiro leaves as well…" ????@markgoldbridge can't see Casemiro and Varane at #mufc a year from now.

Do you think they'll be gone in the summer? ? pic.twitter.com/1edlmd8tEL

— The United Stand (@UnitedStandMUFC) November 3, 2023