Ownership in football can be a touchy subject. It's rare for the fans and owners to see eye-to-eye on how the club is run, whether that's transfer dealings, managerial appointments, ticket prices or even the general trajectory of the club.
In many clubs, there is outright hostility between owners and fans, and with events such as the Super League in 2021 and the gutting of Southend United, it can be hard not to view owners as ill-intentioned.
So, when it was revealed that Wrexham would be bought out by a couple of Hollywood actors, there was an understandable level of resistance.
However, just a couple of years later, it's hard to think of a fanbase and ownership more simpatico than that of Wrexham, Ryan Reynolds and Rob McElhenney.
With that in mind, we here at Football FanCast have outlined everything you need to know about Wrexham's favourite Canadian.
Ryan Reynolds' age

47-years-old
Ryan Reynolds was born on October 23rd, 1976, in Vancouver, Canada and is 47 years old.
The Canadian superstar grew up in Vancouver, British Colombia, before moving to Vanier, Ottawa. His father was a member of the Canadian Mounted Police, and his mother worked in retail sales.
Reynolds began acting at a young age and landed his first significant role at 13 when he was cast to play Billy Simpson in the teen drama Hillside. Besides a short period in which he attended Kwantlen Polytechnic University, he has been acting ever since.
Much of his acting career has been spent bouncing back and forth between action and comedy roles, and so it seemed destined that his most successful role – to date – should be Marvel's Deadpool, a wisecracking superhero – of sorts.
While he still acts, much more of his time has been taken up by his business commitments and involvement with Wrexham AFC.
Ryan Reynolds' net worth

Estimated: £285 million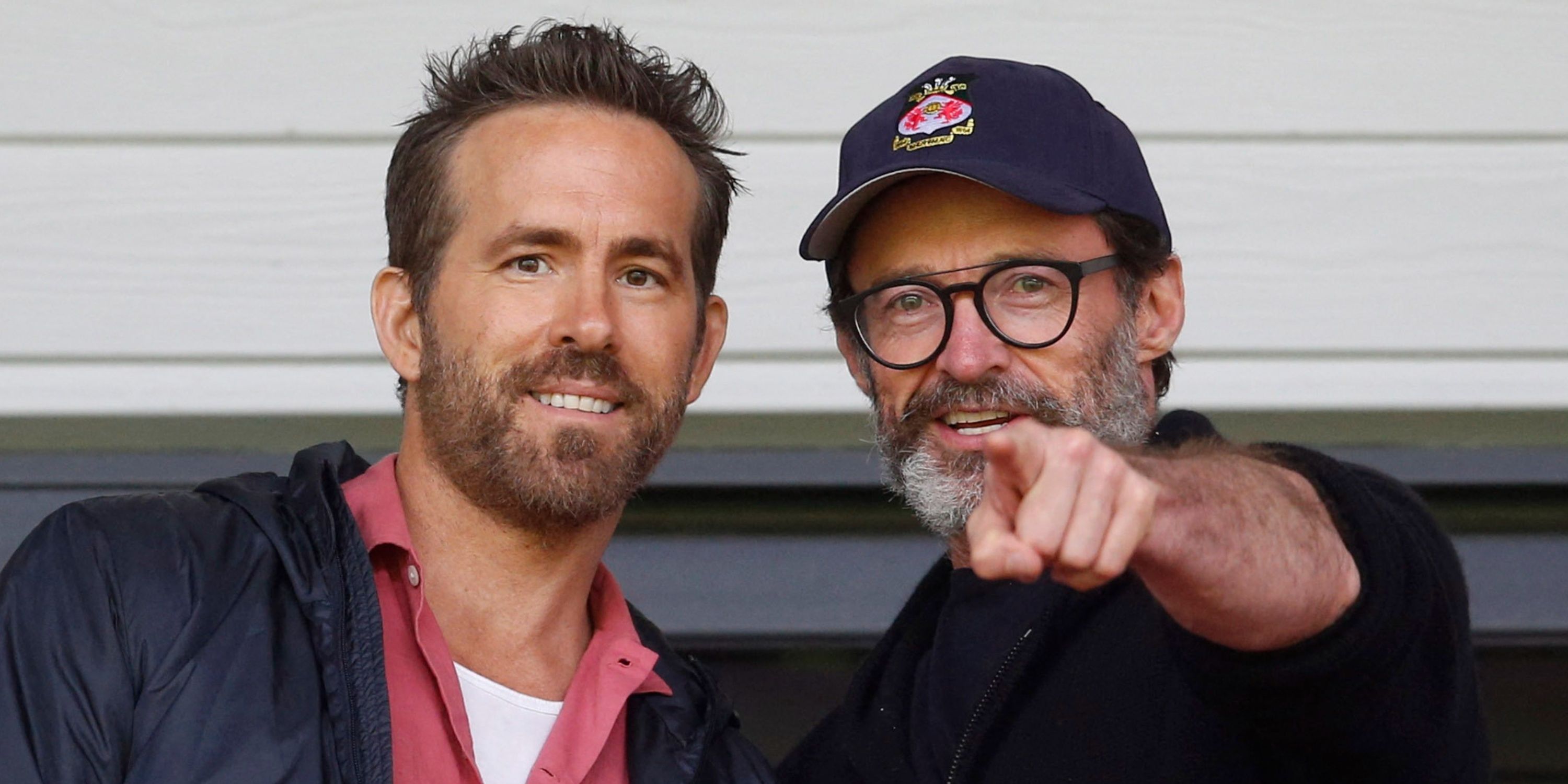 So, how much is a world-famous Hollywood actor, businessman and new football club owner worth these days?
Well, as with all celebrities, it is rather challenging to accurately assess Reynold's net worth, as while he has certainly made a pretty penny from his acting career, the vast majority of his wealth has come from his investments and business decisions.
For example, in February 2018, he acquired a minority ownership stake in the American spirits company Aviation Gin. He almost immediately took over their marketing efforts, turning them into one of the best-known gin brands in the world.
The company was sold just two years after Reynolds invested in it, with Diageo LLC paying $335m (£274m) up front and another $275m (£225m) over the next ten years based on the brand's performance.
If reports that the Deadpool actor owns 20% of the company are accurate, then he would have earned $67m – about £55m – up front and could make another $55m – about £45m – over the next decade.
Not bad for two years' work.
The other significant investment Reynolds made came in 2019 when he purchased an ownership stake in Mint Mobile, a Canadian mobile phone service provider. He has since also starred in adverts for the company and once again helped to increase their presence in the minds of people across North America.
The company was acquired by market giant T-Mobile in March of this year for a combined $1.35billion (£1.10billion) cash and stock deal, and with reports that Reynolds owned 25% of Mint, he likely earned $336m in cash and stock, all pre-tax.
The Wrexham owner has likely made money through other lesser-known business ventures as well, but Mint Moblile and Aviation Gin are the two most significant contributors to his wealth, alongside the Deadpool films, which supposedly netted him a combined income of $50m-$60m (£41m-£49m).
Finally, Celebritynetworth.com has claimed that since the success of Deadpool, Reynolds has been paid at least $20m a movie, with some films such as Micheal Bay's "6 Underground" netting him a cool $27m (£22m).
They have estimated the 47-year-old to have a net worth of around $350m, or about £286m, which has got to be worth a few decent players in League Two, right?
Ryan Reynolds' wife

Blake Lively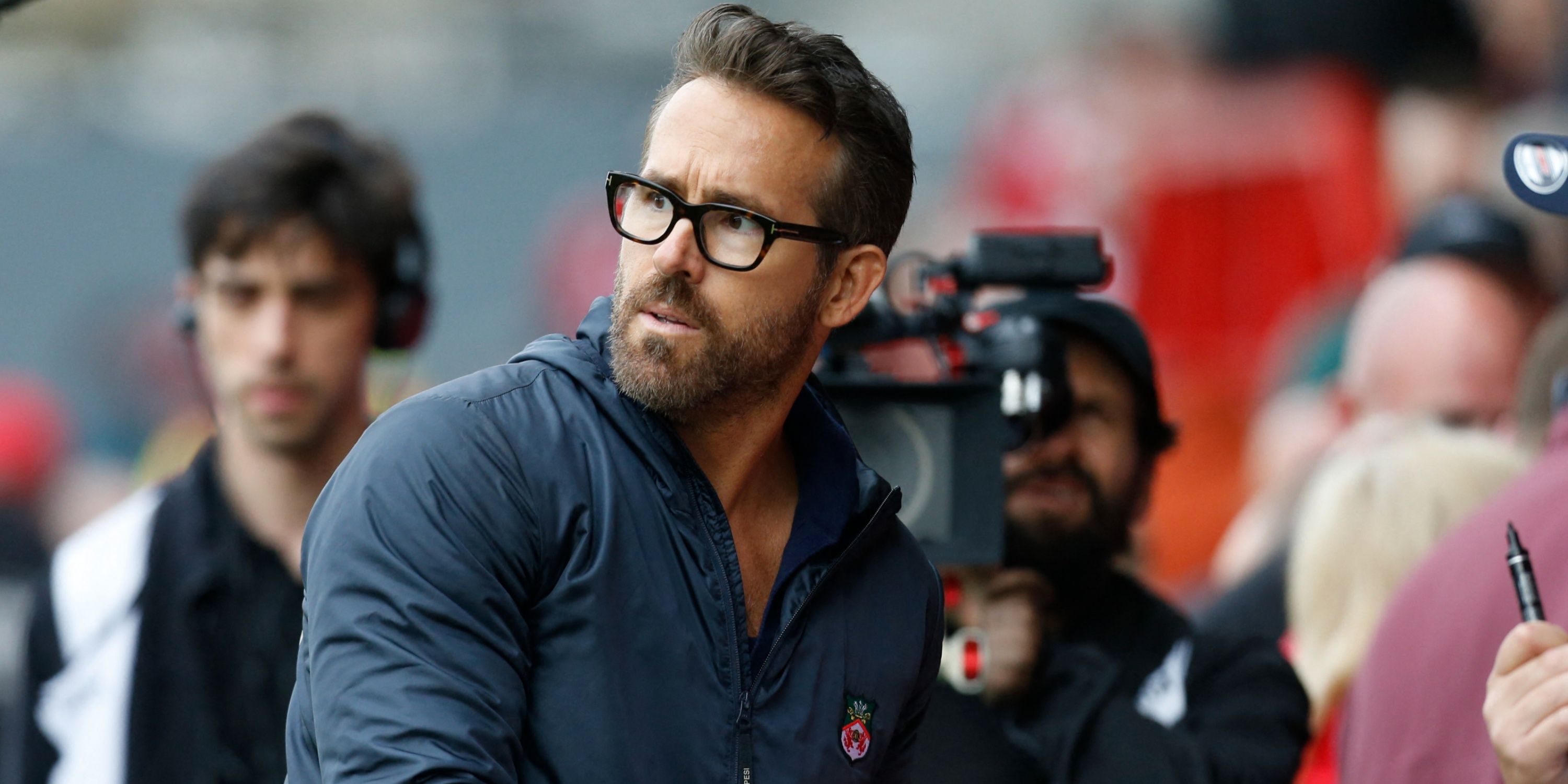 The Canadian funny man has had his fair share of Hollywood romances since making a name for himself 20 years ago. He started dating Canadian singer Alanis Morissette in 2002, and it looked as if they would last when their engagement was announced just two years later.
However, three years after that initial announcement, the pair's representatives made another, confirming that they had split up. Still, it didn't take long for Reynolds to get back out there as just fifteen months later, he announced his engagement to Scarlett Johansson – talk about moving on quickly.
Unfortunately, this engagement also fell apart, with the pair getting a divorce in 2011.
Just a few months later, Reynolds started dating his former Green Lantern co-star, Blake Lively, and the pair were married a year later.
The old adage 'third time's the charm' is apt for Reynolds, as the pair are still happily married 11 years later and have four children together.
Ryan Reynolds' height

6 foot 2 inches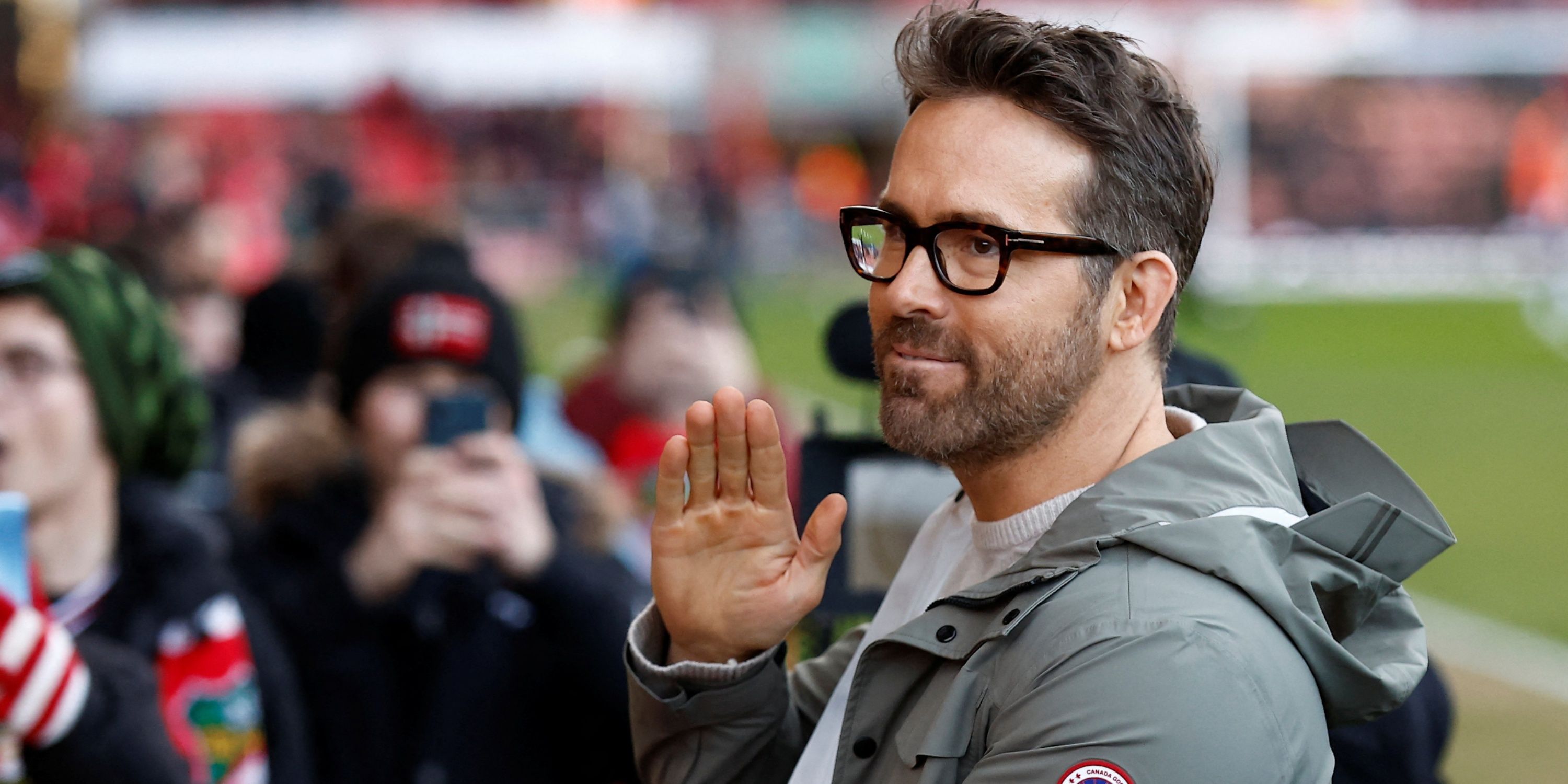 He's a successful Hollywood actor, an extremely wealthy businessman, owns a football club, is married to a fellow Hollywood superstar. Oh, and he just so happens to be pretty tall as well.
Some people really have it all, don't they?
Yes, along with his immense wealth and good looks, Ryan Reynolds is also fairly tall, coming in at about 1.88m, or about 6 foot 2.
To put that in context, he would come in as the fifth-tallest outfield player at Wrexham, towering over the likes of Paul Mullin and Ben Tozer.
When did Ryan Reynolds buy Wrexham?

February 2021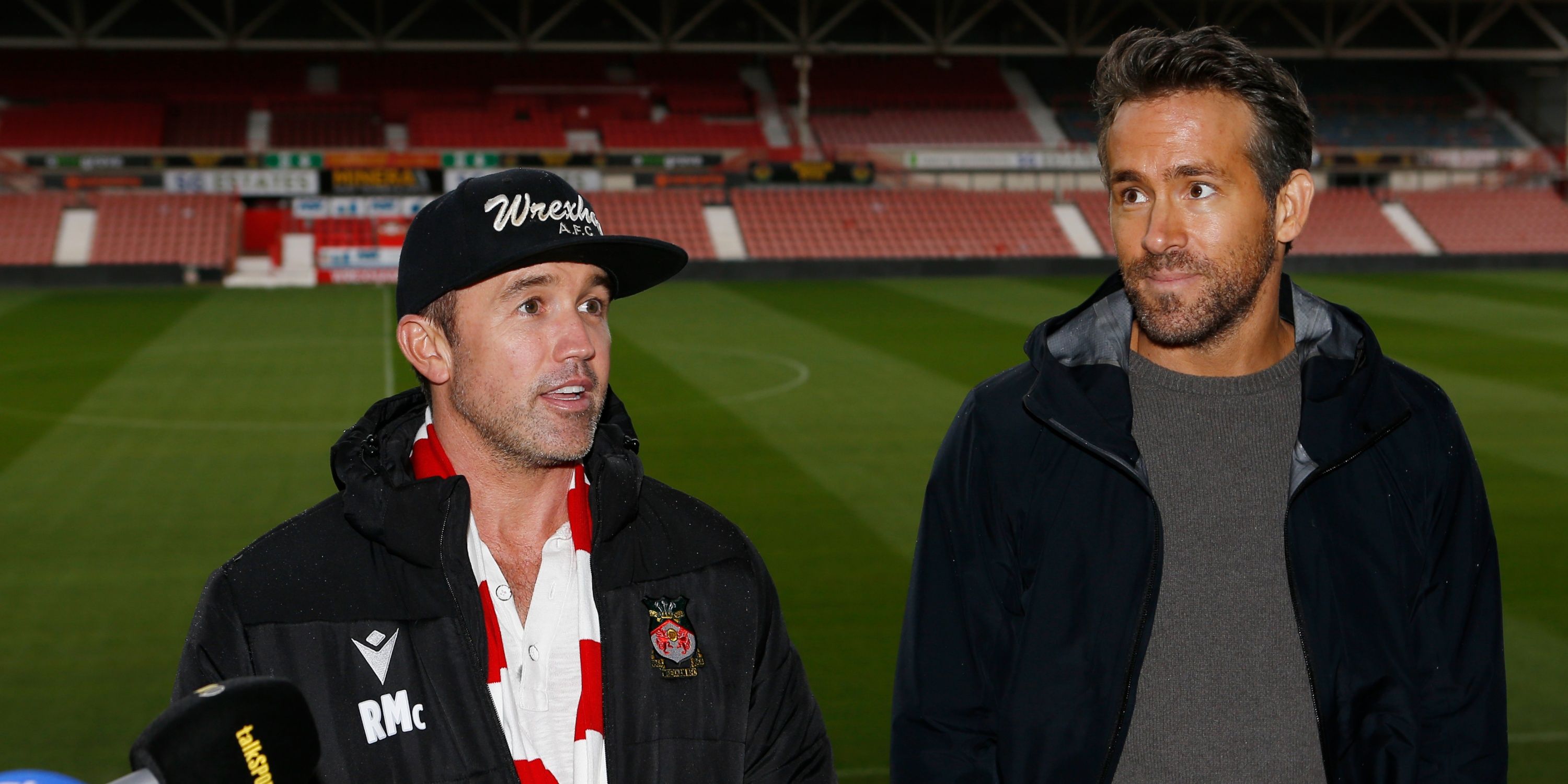 Ryan Reynolds and his partner for this particular endeavour, Rob McElhenney, completed their takeover of Wrexham AFC in February 2021 after their proposal to the Wrexham Supporters Trust had been accepted, and the legal formalities had been completed.
The pair had been pushing to buy the club since October 2020, so while it might have felt like a lifetime for them, it really was a quick takeover in the grand scheme of football, just ask a Newcastle United fan, or better yet, a Manchester United one.
How much did Ryan Reynolds pay for Wrexham?

£1 million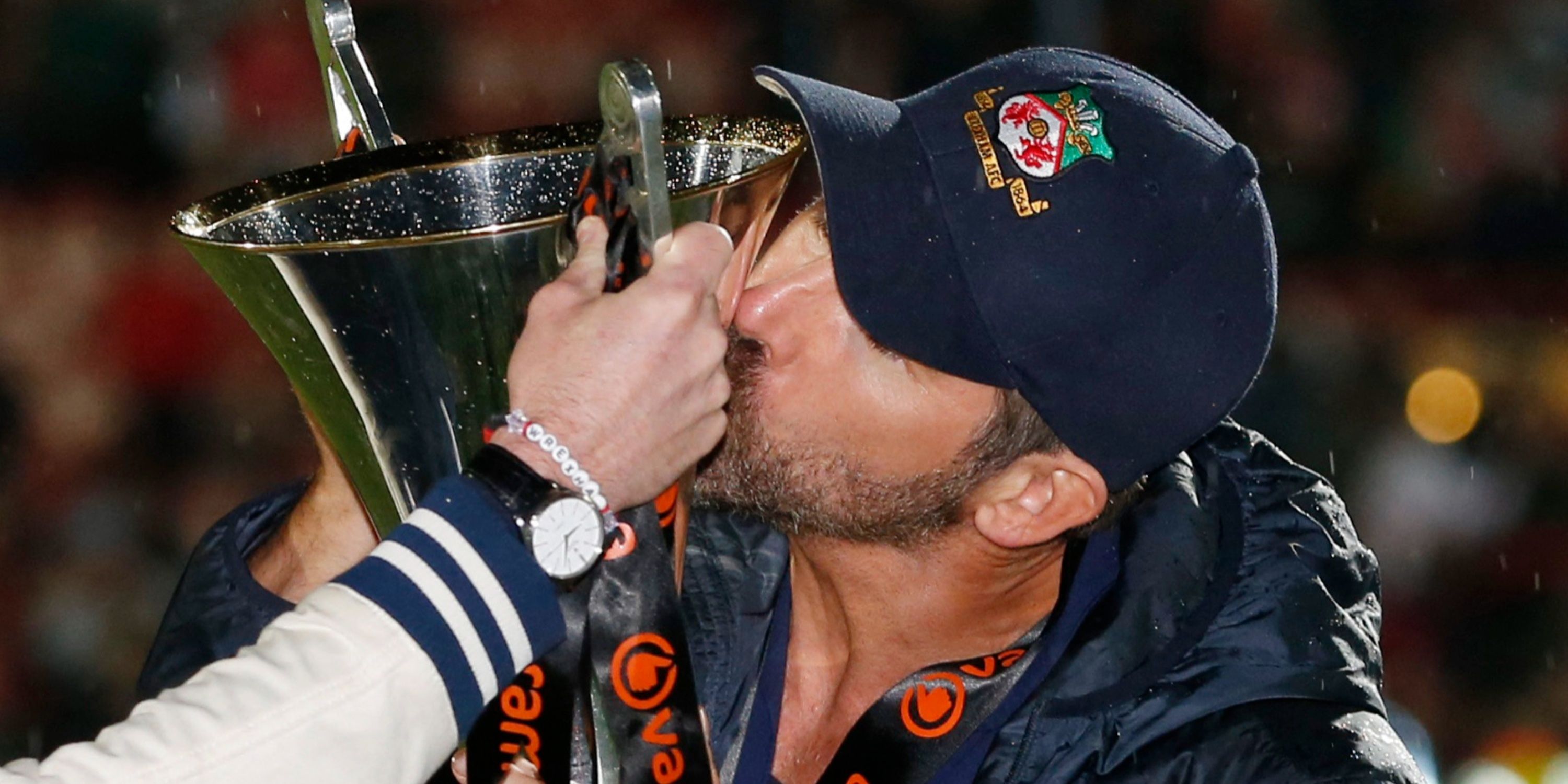 Okay, so it took them five to six months of meetings and such to finally get their hands on the world's third oldest professional football club, but how much did it actually cost them?
Surely, a club outside the English Football League couldn't have cost that much, right?
Well, no, it might not make a dent in the sums that Premier League teams go for, but both Reynolds and McElhenney had to fork over a hefty wad of cash to secure the club – $1.25m each, to be exact.
That money was used to purchase non-redeemable shares in Wrexham, allowing them to clear the club's debts and make some initial investments in the facilities and playing squad.
Why did Ryan Reynolds buy Wrexham?

Friends with the right people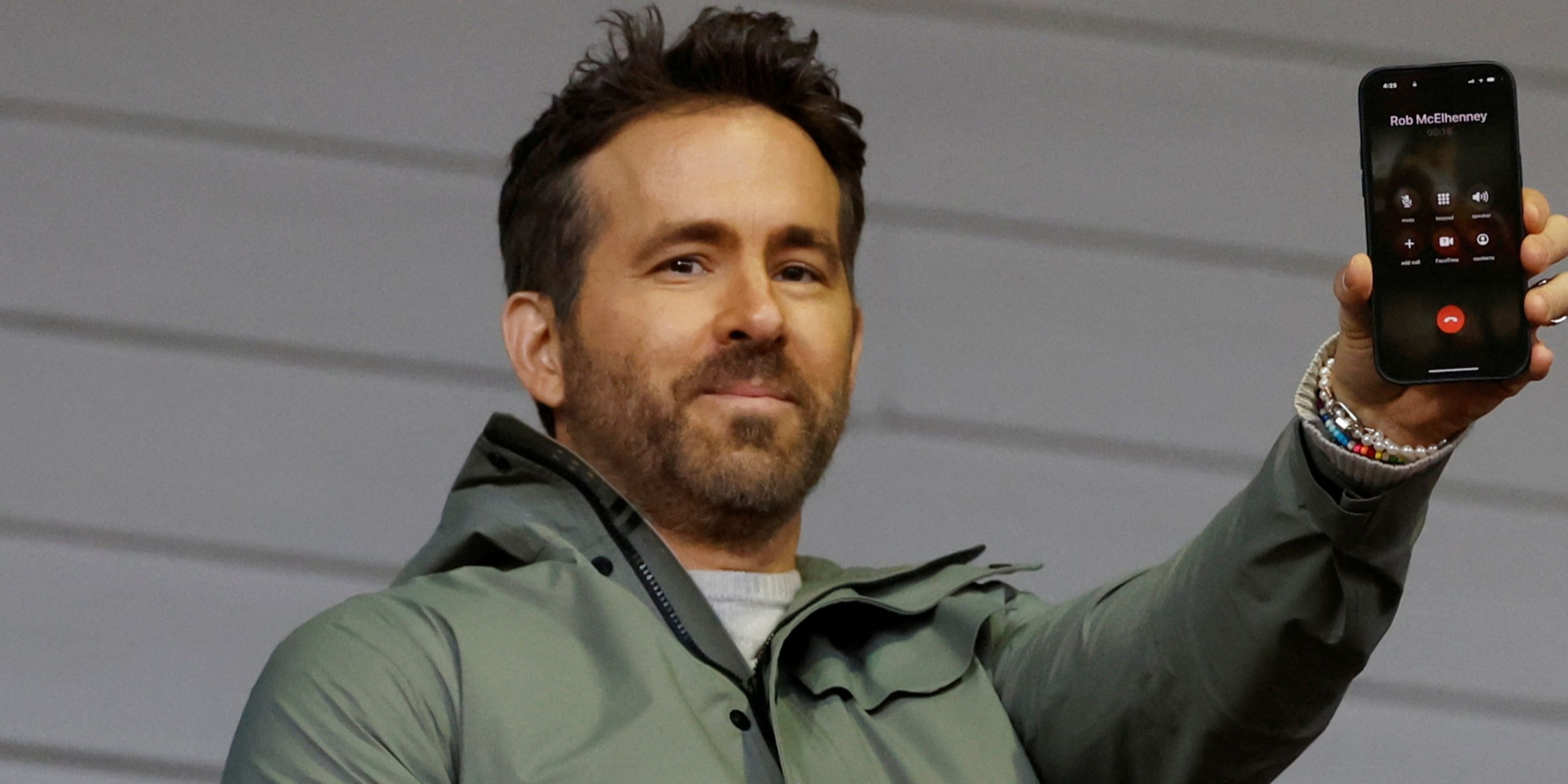 Okay, so Reynolds and McElhenney were successful in their efforts to purchase Wrexham; they fronted up the cash and, as the whole footballing world now knows – thanks to their documentary – have enjoyed a successful start to life as owners of a football club.
However, the biggest question of all for most onlookers still remains: why did Ryan Reynolds buy Wrexham in the first place?
Well, it is primarily thanks to co-owner Rob McElhenney, who was introduced to football through British comedy writer Humphrey Kerr while the pair were working on the sitcom Mythic Quest.
According to Kerr, McElhenney would tease him for watching football on their lunch breaks until he finally sat down to watch as well and quickly decided he had to own a club himself.
After some initial research, it was clear that Wrexham was the perfect club to purchase, given its history, fanbase and potential.
So, with the club picked out, McElhenney needed a wealthier partner to make his dream a reality, and he knew just the person: Ryan Reynolds.
You would think that one of your friends proposing that you buy half of a football club thousands of miles away for millions of pounds would make you pause and think for a moment, but not for Reynolds; he was in from that very first email.
Speaking last year, after the deal had been finalised, he explained why he said yes so quickly: "I just saw the path that he laid out, the phosphorescence in the water so to speak, and I was in.
"I just thought it was so unexpected and so interesting and I love building businesses and this is a business."
It wasn't easy to explain to his wife, though: "I remember seeing Blake, saying, "I have bad news and I have really bad news. I slipped into someone's DMs again.
"The really bad news is that I might have bought half of a fifth-tier national football league team in Wales."
And there you have it, everything you need to know about one of the most beloved owners in all of football, Ryan Reynolds.